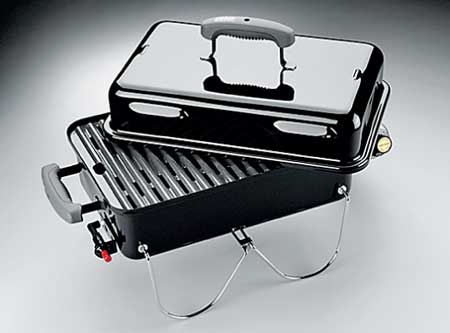 Weber – American covered grilling now in Sri Lanka
Weber Barbecue Grills, a product of Weber Stephen Products LLC, will expand their global footprint when they open their first flagship store in Sri Lanka in collaboration with World of Outdoor.

Weber's partners in Sri Lanka are non-other than World of Outdoor who since they first opened their galleries in January 2011, have enhanced the business into lifestyle sector, carrying the brand name of 'World Of Outdoor' to the domestic as well as hospitality and industrial sectors, providing solutions which will protect your furniture and effects from the hazardous rays of the sun as well as rain.

All materials are directly imported from Germany, France, Italy, Spain, Belgium, Indonesia, Turkey and Taiwan for manufacturing and trading process, while the products on sale cater to all your outdoor needs and include sun loungers, beach wooden umbrellas, cantilever umbrellas, teak furniture, plastic furniture, wicker furniture, steel and aluminium furniture, fabric furniture, synthetic grass, hammocks, cushions, outdoor lights, green walls etc.

The premier grilling products manufacturer has introduced its extensive range of grilling products for campers, barbecue party enthusiasts, families, restaurants, cafes, hotels, holiday bungalows to villas; B2B and B2C customers, including the signature charcoal grills and gas grills along with grilling accessories.

The advantages of grilling with Weber are manifold. Weber Grills retain the nutrients of the meat while greatly reducing the oil content one would usually use when grilling as the excess fat drips off the meat, leaving less fat in the cooked food. Grilled vegetables too retain more of their vitamins and nutrients than when cooked any other way, as in this instance too due to Weber's advanced features the moisture is retained during the process of grilling. Born from a buoy in 1952, Weber initiated its story by developing 'covered grilling', which changed the earlier concept of Barbecue and sparked a backyard revolution in American history. After a thriving growth of six decades, Weber has become a world leading manufacturer of premium grills. Weber also provides different functional accessories for the basic home kitchen chef to the professional Michelin Star chef.