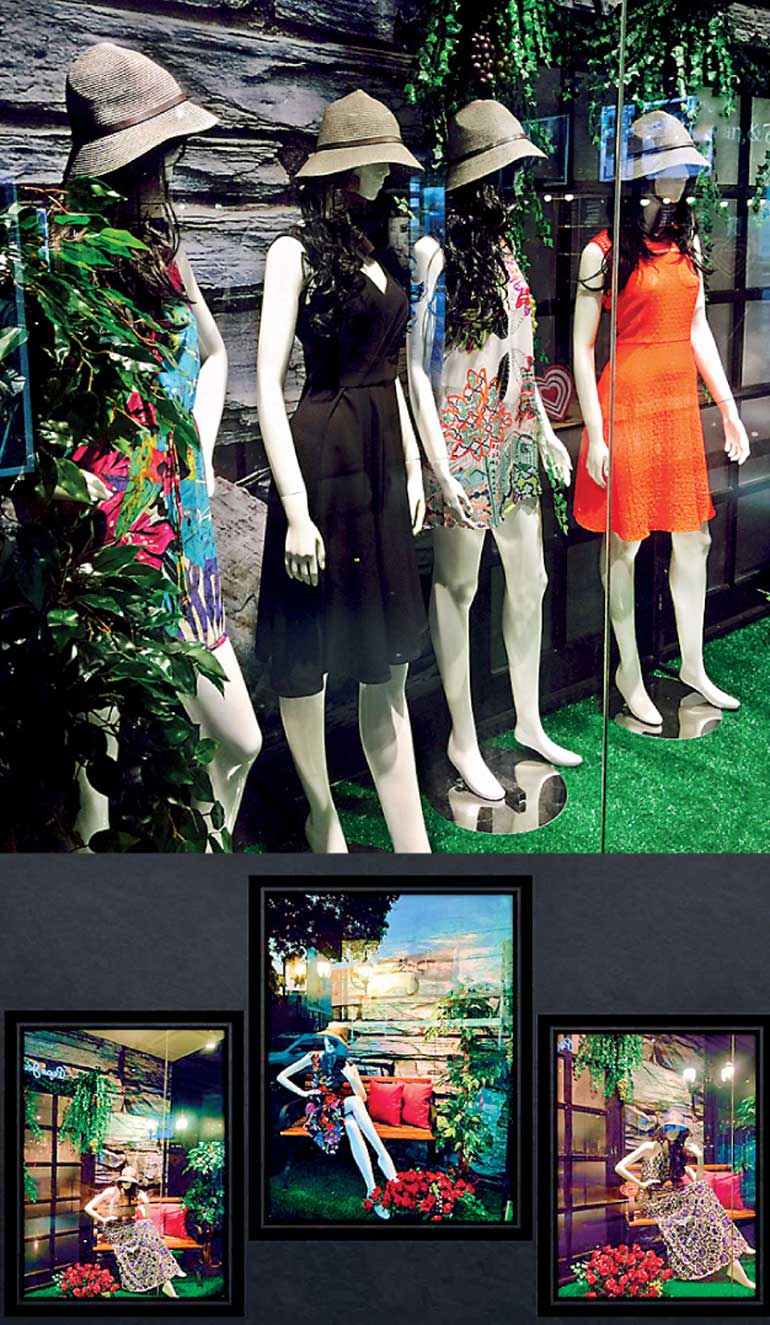 Aviraté turns its Spring/Summer '16 collection to project itself with the avirate woman who's on a contemporary journey through the modern and independent tier.

The collection consists of three drops.

Botanical Province is the first collection of the season. This story has an exotic influence with bold scattered floral prints in a modern collective mix. Bright and statement maxi dresses to wear in the heat of the summer are the pieces of this collection. Key colours of the collection consist of: Electric pink, raspberry, midnight blue and purple.

The window of the exclusive outlets has been arranged to give the customer an experience of stepping into an exotic garden party; in front of the stone themed wall; an exotic garden party is staged with rot iron windows, exotic fruits, garden flowers and a garden bench. The garden bench has been sponsored by Furniture factory.

Hazy Days is the second collection which sets a relaxed, romantic mood with soft sun-bleached tones set against decorative prints and fabrics. Feminine details such as ruffles and elegant styling is a strong theme throughout this story. Collection consists of laid-back, easy dressing pieces, along with beautiful occasion dresses and vintage floral prints which all enhance the romantic, girly mood. A subtle nod to the 1960s and 1970s is seen through classic shapes such as delicate lace-up bow blouses, blush tone colour blocking and simple shift dresses.

The last collection of the season is Structured Miracles. Modern, sculpted and conceptual cuts in an earthy palette of warm teals, mustards and reds sit against the core base of monochrome.

While mottled prints add life to an otherwise pared down simplistic story.

Aviraté is a lifestyle driven international brand which appeals to the modern woman's sense of sensuality. The collection brings art, design and fashion together resulting in a truly modern and contemporary collection; offering exclusive design quality with a range of coordinated collection of dresses, skirts, pants and blouses.

You can shop the new collection on www.aviratefashion.lk.