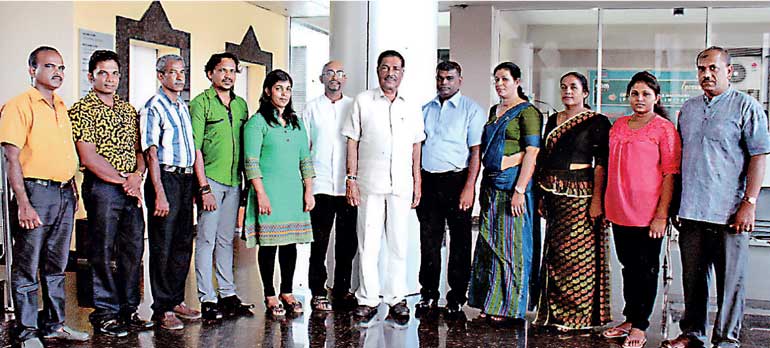 Artisans participating at the Chennai crafts show with the Hands of Sri Lanka – National Arts and Crafts Foundation Charman Dr. Buddhi Keerthisena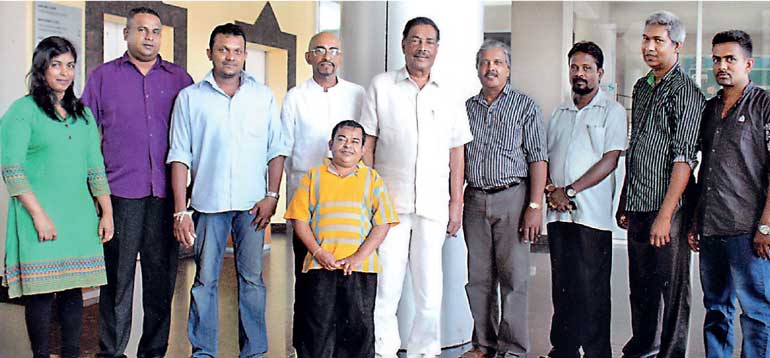 Artisans participating at the Delhi crafts show with the Hands of Sri Lanka – National Arts and Crafts Foundation Charman Dr. Buddhi Keerthisena
Two crafts marketing exhibitions have been organised in India by Hands of Sri Lanka – National Arts and Crafts Foundation with the support of the Finance Ministry.

Twenty Sri Lankan artisans will participate at these shows in Chennai and Delhi from 24 September to 15 October.

The first exhibition is being held from 24 September in Chennai at the famous Kalaksestra complex with 11 Sri Lankan artisans in collaboration with Daskari Haat Samithi while the second is in New Delhi from 1 to 15 October at the Dilli Haat crafts complex with the support of the Sri Lankan High Commission in New Delhi and Development Commission of Handicrafts India.

Both programmes are being personally supported by Finance Minister Ravi Karunanayake as he is interested in marketing Sri Lankan handicrafts overseas.

The Ministry of Foreign Affairs and the Indian High Commission are also extending their cooperation to ensure the success of both projects.

Veteran designer Senake De Silva will conduct a crafts exchange program with Sri Lankan and Indian artisans in Chennai.