Spa Ceylon, the world's leading luxury Ayurveda brand, continues to expand its global footprint and has just opened a grand 4,000 square feet store and spa in the prestigious Jubilee Hill area in Hyderabad, India.

The glamorous opening ceremony was attended by a host of celebrities led by the beautiful Catherine Tresa, one of Tollywood's leading movie stars.

Built in Spa Ceylon's signature style, and laid across two floors, the grand spa accommodates up to 14 guests at a time and offers Spa Ceylon's signature spa rituals in luxurious comfort.

This is the brand's fourth location in India and further expansion in Hyderabad is planned with the addition of up to four more locations in this bustling IT city.

Speaking at the opening, Spa Ceylon Director and Co-founder Shalin Balasuriya stated: "Given the already strong demand for Spa Ceylon's products and services among high-end Indian consumers, we are confident that we will be very successful in this city and look forward to expanding our product and service offerings to more locations in India by the end of the year."

Internationally, Spa Ceylon will open next in Karachi, Pakistan along with two stores in Kuala Lumpur International Airport KLIA1 and KLIA2 within the next month.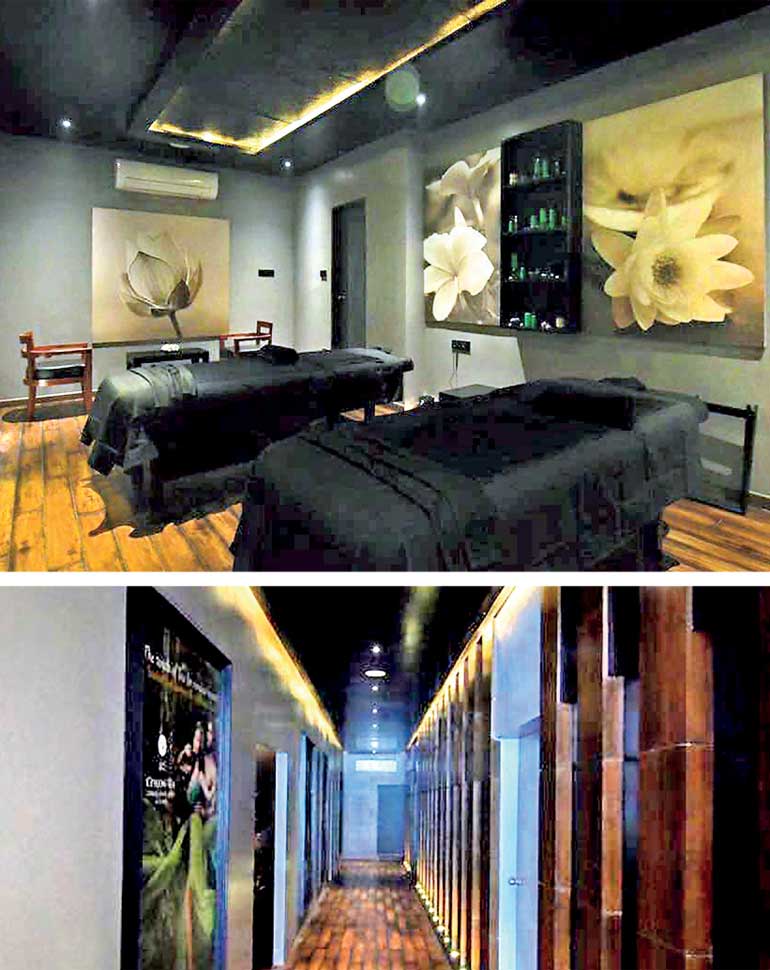 "We hope to reach the big milestone of 100 stores internationally by 2018, expanding rapidly over the next two years to be present across 15 countries in Australasia alone," said Co-founder and Director Shiwantha Dias.

Spa Ceylon captures the romance of old Ceylon combined with ancient Ayurveda wisdom to create their range of majestic spa rituals and royal spa formulae designed to soothe, calm and relax the body, mind and soul. Spa Ceylon now produces over 400 all-natural Ayurveda inspired personal care, wellness and home aroma products. Their complete range comprises prestige skin, body, bath, scalp and hair care preparations, oils, balms and potions, home aroma blends, candles, diffusers, incense, herbal infusions and teas, handmade stoneware and bath accessories.

Founded in May 2009 by brothers Shiwantha Dias and Shalin Balasuriya, Spa Ceylon has fast become a dynamic force in the global luxury wellness sector and has taken its luxury Ayurveda brand to the world, with a global presence of nearly 40 branded stores and spas situated in Singapore; Seoul and Ulsan in Korea; Istanbul in Turkey; Mumbai, Chennai, Goa and Hyderabad in India, Kuala Lumpur in Malaysia; Male in the Maldives and across Sri Lanka.

In 2015 Spa Ceylon opened 12 new locations internationally, with further rapid expansion planned. In 2016 Spa Ceylon plans to open more than 20 new locations, growing its international presence to more than 60 branded outlets across Asia. Three more locations are planned in Sri Lanka, with 10 stores and spas opening in current markets including Singapore, Malaysia, Korea and India.

The brand will also enter new markets in Tokyo in Japan; Karachi in Pakistan and Port Louis in Mauritius, opening a further total of seven single branded locations in these cities. In early 2017, Spa Ceylon plans to further expand their Asian footprint by commencing operations in mainland China, expanding to almost 100 locations worldwide.

In addition, an entry to the European market, starting with a flag ship store in Milan, Italy, is also on the cards.