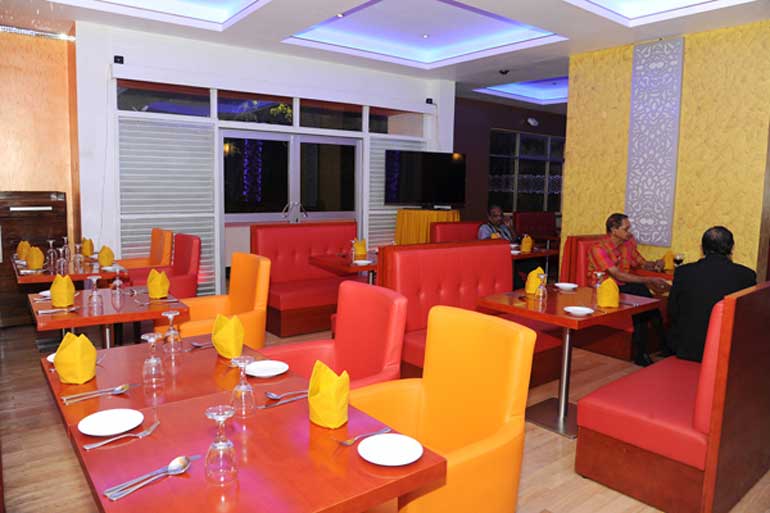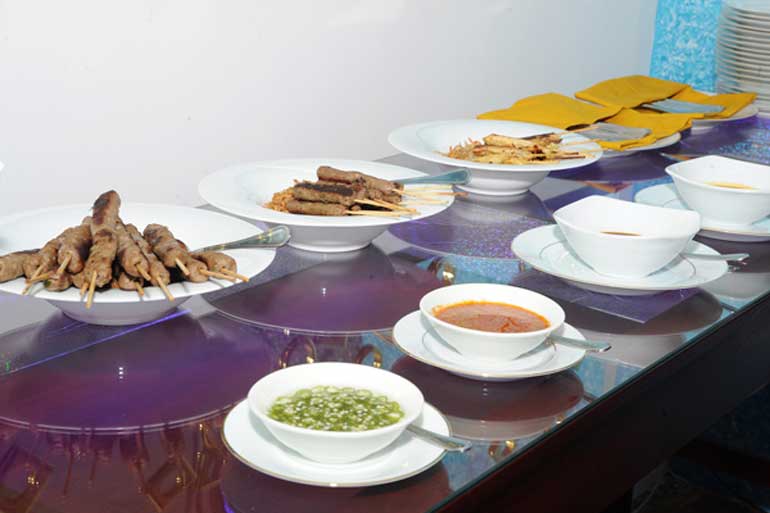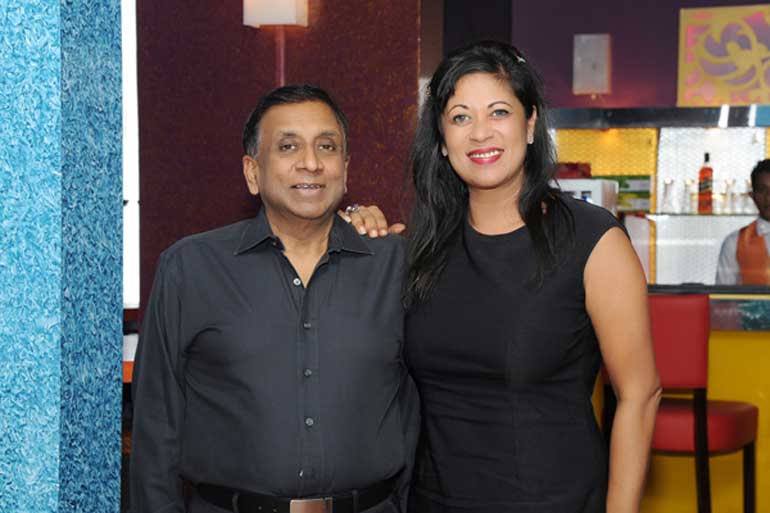 Davina Valeydon and Rajan Britto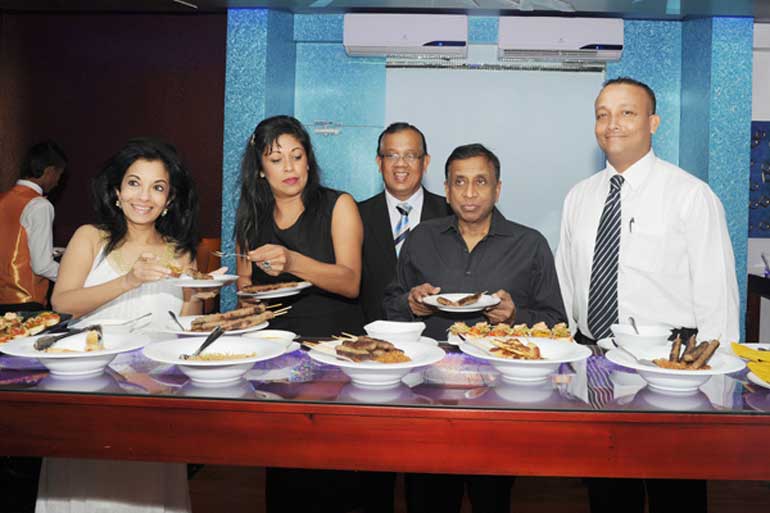 Anusha David, Davina Valeydon, Rajan Britto, Ramalee Adjumain – Manager of the restaurant and Ralston Pietersz – Entertainment Manager of Senthosa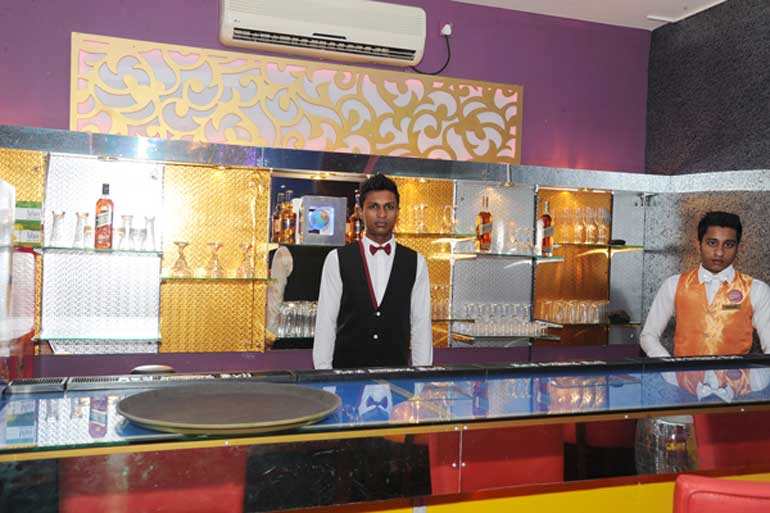 The Bar at Senthosa​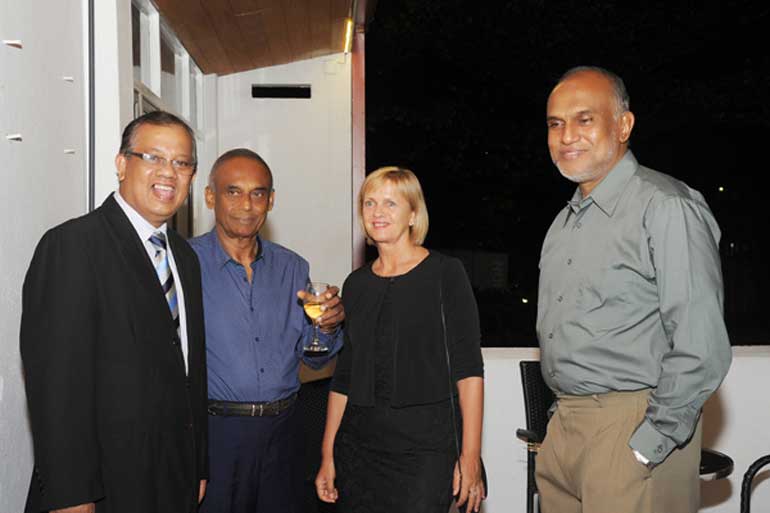 Ramalee Adjumain – Manager of the restaurant, Cornel Perera and guests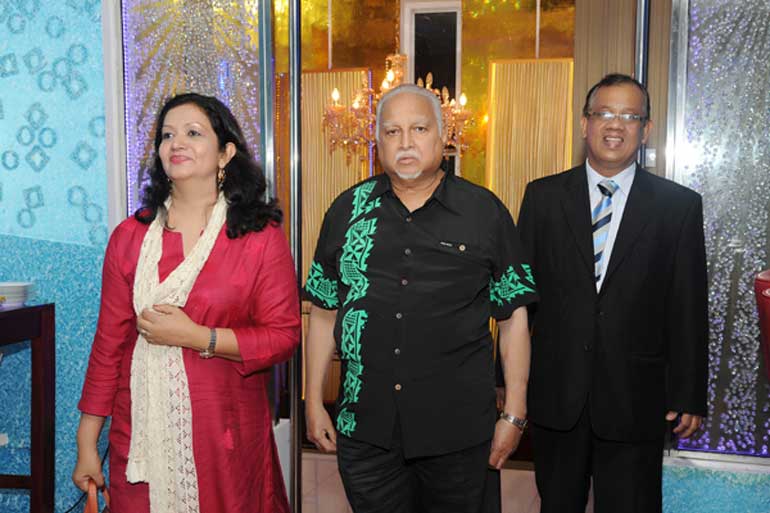 Mr. and Mrs. Harry Jayawardene and Ramalee Adjumain – Manager of the restaurant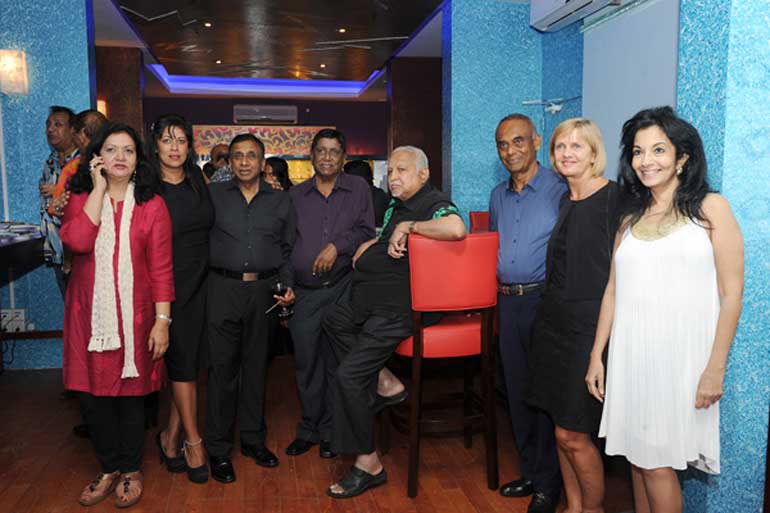 Priya Jayawardene, Davina, Rajan Britto, Cornel Perera and guest, Harry Jayawardene, Anusha David
Senthosa, the latest addition to Colombo's increasing array of restaurants, opened at 39A 1/1 Horton Place, Colombo 7.

Serving authentic Singaporean, Chinese, Malaysian, Indonesian, Vietnamese and Thai cuisine, Senthosa was opened recently by Aitken Spence Deputy Chairman Rajan Britto. Also present was Deputy Minister for Tourism Arundika Fernando.

Guaranteed to satisfy the most demanding of customers, Senthosa is essentially a family restaurant and will be open daily, for all day dining from 11 a.m. onwards.

The décor of Senthosa is futuristic and sophisticated with bright colours and lighting, giving it a warm and inviting ambience.

Asian fusion food at its best is what diners could expect from Senthosa, with the emphasis being on seafood. Oodles of noodles, exotic rice dishes, satays, etc are all featured on the menu, while pork will not be served. As Senthosa caters for the entire family, children could be assured of plenty of ice creams in several flavours as well.

Singapore chilli crab, Indonesian Nasi Goreng, Thai prawn and noodle salad, Vietnamese seafood spring rolls, Malaysian mango chicken, Malaysian tamarind beef, seafood laksa, hot garlic squid, Laotian prawns, and many other perennial favourites will be available.

Despite being located on busy Horton Place, there is ample parking space while Senthosa's friendly staff will cater to your every need.