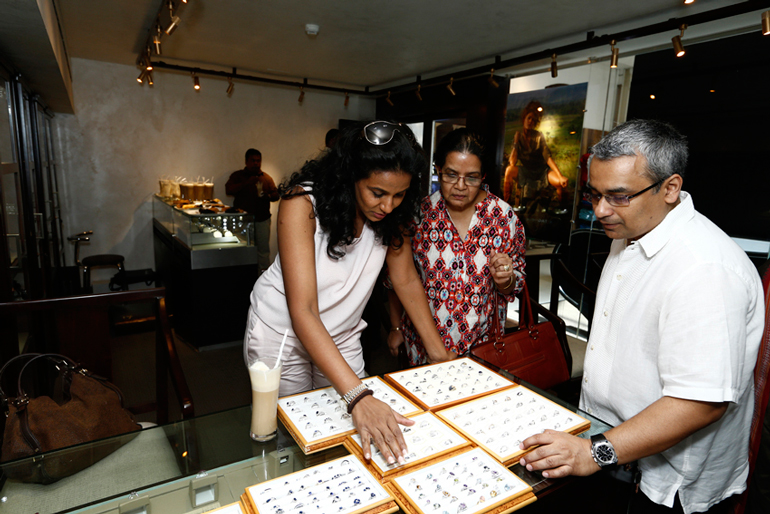 CJS Chairman Akram Cassim shows the CJS jewellery range to customers at the new look ODEL Store​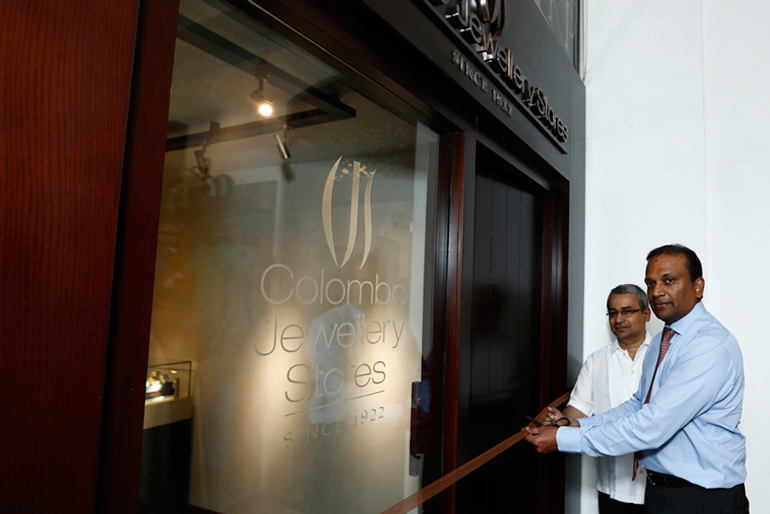 Softlogic Holdings Chairman Ashok Pathirage opens the new look CJS Store at ODEL as CJS Chairman Akram Cassim looks on​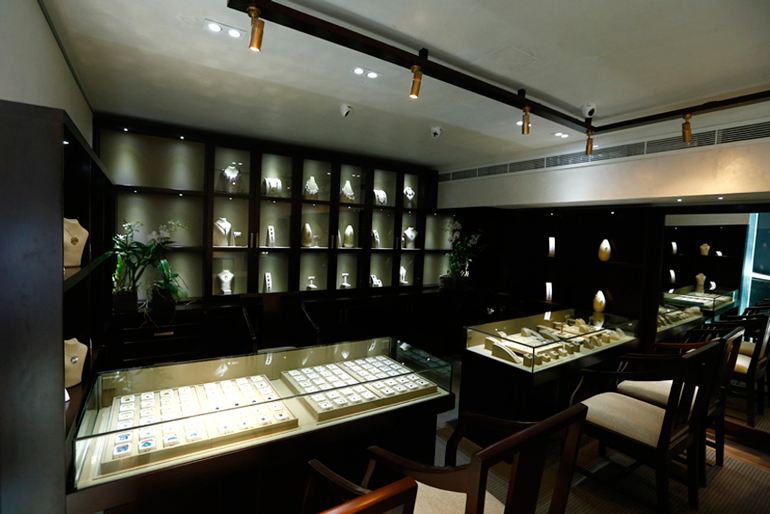 The new look interiors at ODEL
Colombo Jewellery Stores launched a new showroom and sales outlet at ODEL Alexandra Place, fortifying a longstanding partnership CJS has had with ODEL since it opened its portals there in 1994. Adding its unique jewellery artistry into the modern milieu of Sri Lanka's largest retail mall, the new store is the epitome of contemporary elegance, ideally showcasing the glamour and style that is synonymous with CJS. The new outlet was opened by ODEL Chairman Ashok Pathirage.

The CJS Store at ODEL will showcase the beautiful jewellery collections that have unequivocally etched a sense of absolute style among the fashion conscious, while also having an exclusive counter that showcases one of the most celebrated watch collections TAG Heuer for which CJS is the sole agent in Sri Lanka. CJS also adds the facility of trading in gems at this store, which is yet another inherent trait that has emanated through four generations.

"Having pioneered the art of gems and jewellery in Sri Lanka for almost a century, I am very proud that we continue that tradition into the fourth generation. This larger CJS Store at ODEL is testament to the fact that we are spearheads in the craft of gems and jewellery, adding another dimension to the glamour and style that ODEL espouses and the leadership ODEL holds as the country's largest retail shopping space."


The sophisticated interiors form the ideal backdrop to showcase the legendary CJS collections including the breathtakingly beautiful Hometown Collection which journeyed the path of the CJS story which began in Galle, the 'Unforgettable' Collection which articulates the danger of extinction of elephants in the wild and the unique workmanship that lies at the heart and soul of Swiss watches TAG Heuer now owned by French luxury goods conglomerate LVMH.

In fact, the Unforgettable Collection placed the spotlight on the CJS social responsibility initiative, which has seen CJS together with its Brand Ambassador, award winning Bollywood actress Jacqueline Fernandez partner the Sri Lanka Wildlife Conservation Society. CJS has been continually working in the remote villages of Pusselleyaya and Weheragalagama villages in Wasgamuwa to minimise human-elephant conflict, while creating awareness on the ecological balance that elephants in the wild bring to nature and hence, driving the imperative to save these elephants.


This also aligns well with ODEL's green ethos, given the mall's conscious efforts to create awareness about the eco-system, preserve wildlife and imbue green practices that are cascaded to customers and other stakeholders.

The CJS Flagship Store is at No. 1 Alfred House Gardens, while other branches are located at Crescat Boulevard, Dutch Hospital Colombo, Dutch Hospital Galle Fort and Kandy City Center with the store at ODEL now being larger than what was before. The CJS hallmark in jewellery design is well entrenched within this store, having crafted its mesmeric glamour into the contemporary surrounds with just the right touch of spellbinding craftsmanship, uncompromising quality and creative artistry.