Seated from left: Cycle Federation of Sri Lanka President Dr. Amal Harsha De Silva, Deputy Mayor of Colombo Titus Perera, Minister of Buddha Sasana, Public Administration, Democratic Governance, Local Government Karu Jayasuriya, Charge d'Affaires of the US Embassy Andrew Mann, UNICEF Country Representative Una McCauley and USAID Acting Mission Director Elisabeth Kvitashvili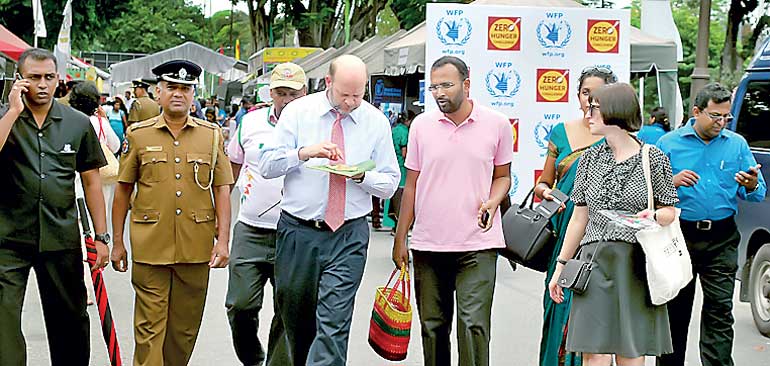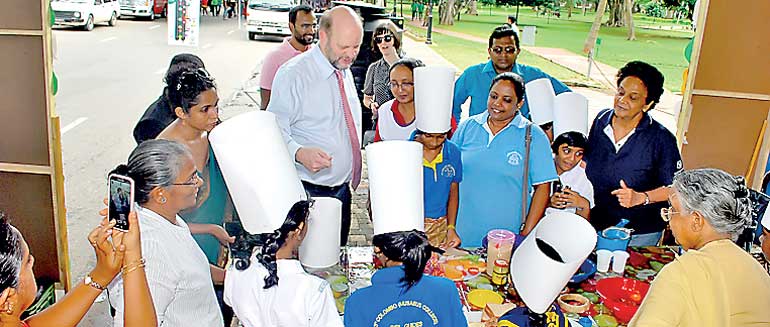 The National Nutrition Month wrapped up last month with a colourful two day festival promoting good food and healthy lifestyle. The Good Food Festival Entrepreneur Exchange Program from 27-28 June at Green Path brought over 200 small enterprises from the North.

The festival took the forefront in creating business linkages with buyers and suppliers between the Northern and Western Province.

The two-day festival supported local producers to sell their products and provided visitors with a unique culinary, cultural, educational and entertaining experience.

It was organised by the Nucleus Foundation in collaboration with the Ministries of Agriculture, Education and Health and sponsored by USAID, UNICEF, WFP, FAO, Save the Children, World Vision, Nutrition Society of Sri Lanka, Scaling Up Nutrition Peoples Forum and Sri Lanka Medical Nutrition Association.