Unilever's iconic beauty brand Lux, which has been making headlines recently as a result of a host of innovations, including a French Fine Fragrance being at the heart of its soap, will wow the nation with their latest innovative promotion of 'Lux Fragrant Gold' .

For the very first time, consumers will have the opportunity of experiencing and wearing Fine Fragrance which is now not limited to a bar of soap, but in a beautifully crafted pendant, made of gold and infused with the signature Lux Fine Fragrance.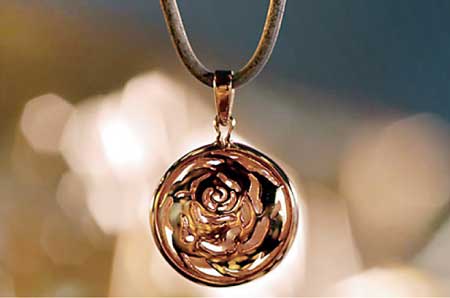 "Lux has over the years been synonymous with beauty and glamour, and now we will be giving our consumers the opportunity of wearing Fine Fragrance infused jewellery, thus creating yet another milestone in Lux' unique and star studded history," said Marketing Director Personal Care Sharmila Bandara.

The Lux Fragrant Gold promotion will commence on 16 January and will continue until 11 March, with the promotion taking the form of all Lux soap bars containing a unique code. "Consumers will have the ability of texting in the unique code on the bars to a dedicated hotline 0720 444 000, with a total of Four draws being held every fortnight, with a Lux Fine Fragrance infused gold pendant being given out per day for the entire period of the promotion to the lucky winners."

For this unique promotion Unilever has selected jewellers Swarnamahal to partner with them. 15 Swarnamahal outlets and 48 ETI outlets island wide will carry the message, and the unique pendant will be on display at 15 Swarnamahal outlets during the promotion from the month of February.

Taking this message, the Lux rose parade will commence across the country. Lux Rose Girls will distribute roses, soap bars and fragrance strips to passersby, thus giving every woman the opportunity of experiencing the magic and excitement of Lux and its French Rose inspired fragrance, while leaflets outlining details of the promotion will also be handed out. "Consumers for the first time will be able to experience the splendour of fragrance infused gold during the course of the parade as well," said Assistant Brand Manager Inura Jayasuriya.