President inaugurates chic boutique amidst an exclusive gathering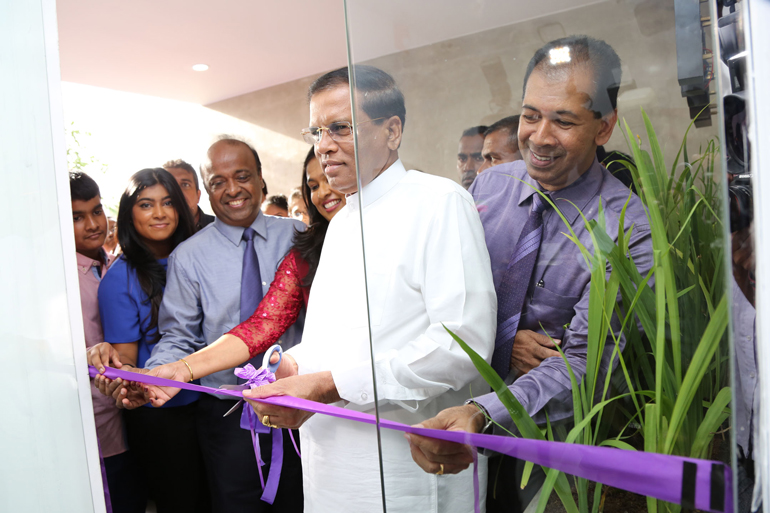 President Maithripala Sirisena ceremoniously opening the new LUSH skin clinic at Colombo 5 as Founder Director Sheromi Samaradiwakara and the management of LUSH Clinic look on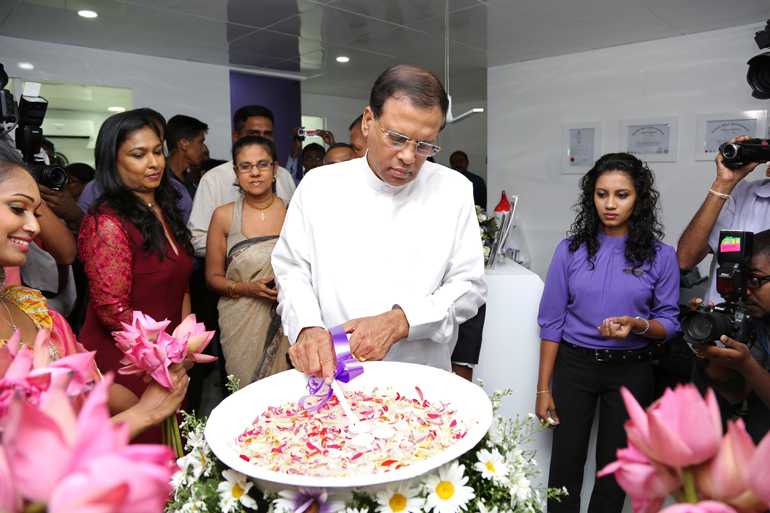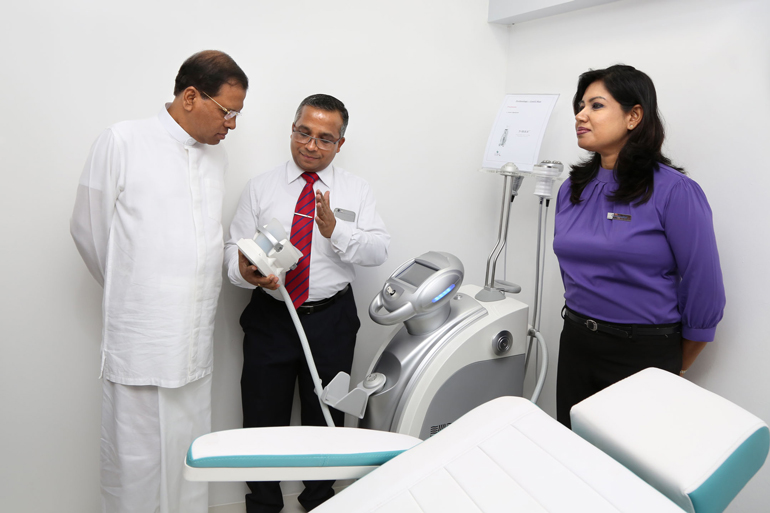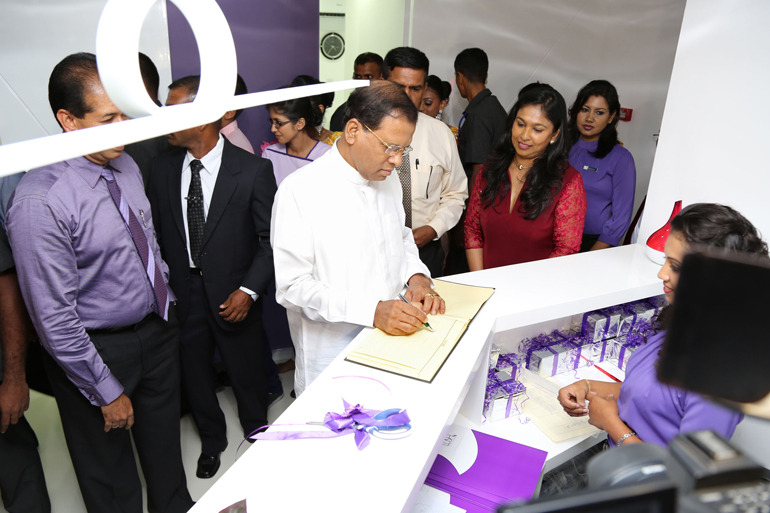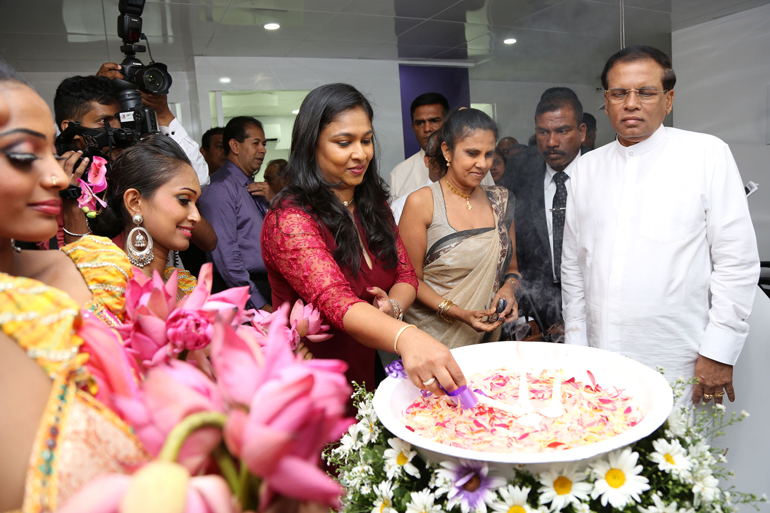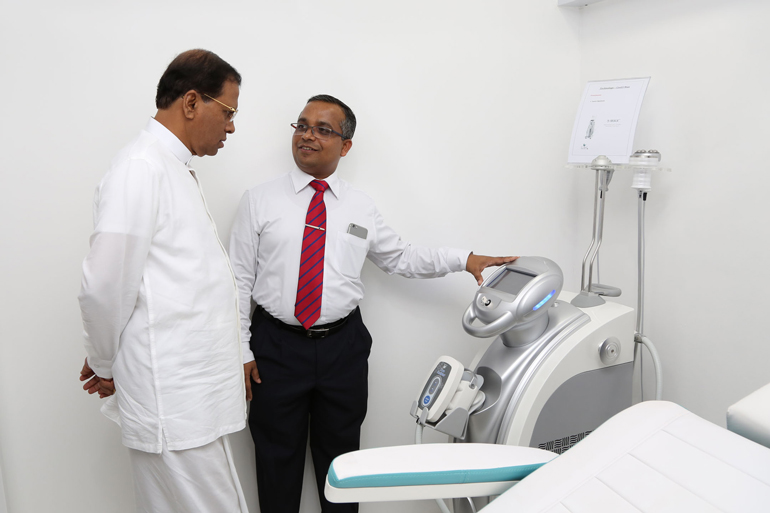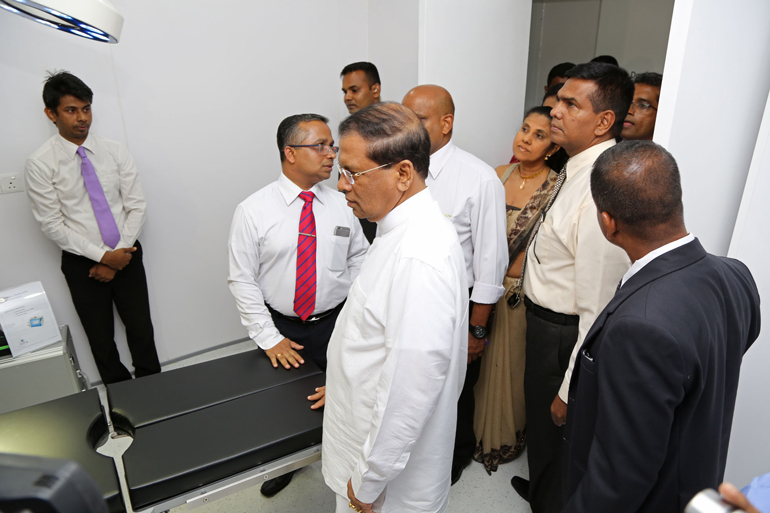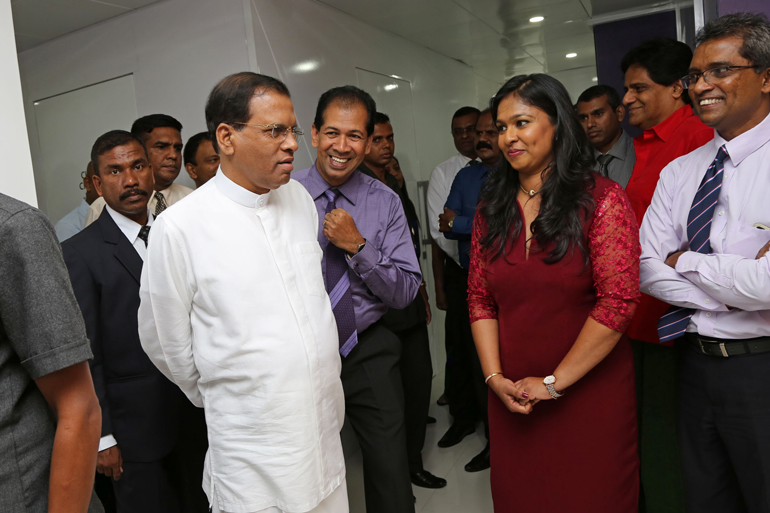 LUSH the state-of-the-art skin clinic has ceremoniously launched its second skin care centre 'LUSH @Park Medical Aesthetics' in the heart of Colombo. The grand opening ceremony was held under the patronage of President Maithripala Sirisena, Founder Director Sheromi Samaradiwakara and the management of LUSH clinic. The new chic skin clinic is located at Colombo 05. The ceremony was also graced by leading consultant dermatologists, plastic surgeons and celebrities covering movies, entertainment, fashion and sports industries.

LUSH skin clinic is a comprehensive modern treatment centre and a clinic of first choice for expert non surgical treatments including skin care, a variety of anti aging treatments, laser fat reduction, laser hair removal, laser tattoo removal and other dermatological procedures. The skin care centre is equipped with advanced procedures and a panel of specialised doctors.

Speaking at the launch ceremony LUSH Skin Clinic Director Sheromi Samaradiwakara reiterated, "Every person dreams of being beautiful to perfection. We are delighted to introduce our second skin care centre. On this special occasion I would like to thank all our valued clients, clinicians and our courteous reliable team, without whom this venture wouldn't be a success. The introduction of the [email protected] will provide our valuable clients a different experience of personalised skin care which is affordable."

She further elaborated, "Our vision is to bring individualised care by medical professionals in a world class ambiance with state-of-the-art technology for the first time in Sri Lanka, assuring safety of our clients. In the present market we see that the awareness level about medical aesthetic laser, laser dentistry and modern nonsurgical fat reduction procedures remains low. Hence our objective is to introduce and expose latest medical technologies in the above fields that are now available to public."

LUSH offers quality treatment at an affordable price range for a diverse range of skin conditions such as acne, pigmentation, scars, hair reduction, body contouring and various aspects of anti-ageing. Procedures such as skin tightening and skin rejuvenation are designed to enhance one's youthful look. Hydra Facial a proven technology used worldwide, to improve skin tone and texture is another unique service. A permanent method of makeup is available for aesthetic as well as for camouflaging skin lesion which cannot be corrected surgically.

Samaradiwakara opined, "Through the new clinic launch LUSH will introduce medical aesthetics within reach, a treatment that was not available in Sri Lanka and was limited to the elite society who had the access to foreign expertise only."

In addition to [email protected] in Colombo-05, [email protected] Battaramulla continues to serve Lush's existing clients. Both the clinics encompass a dynamic team with over 25 years of experience in the Sri Lankan healthcare industry. LUSH was launched in the year 2014 with the intention of introducing a wide array of customised, holistic aesthetic skin care solutions at an affordable price. The addition of the new premises will further enable its philosophy of perfecting those concerned areas of an individual and enhance one's beauty, in ways that have not been done before.