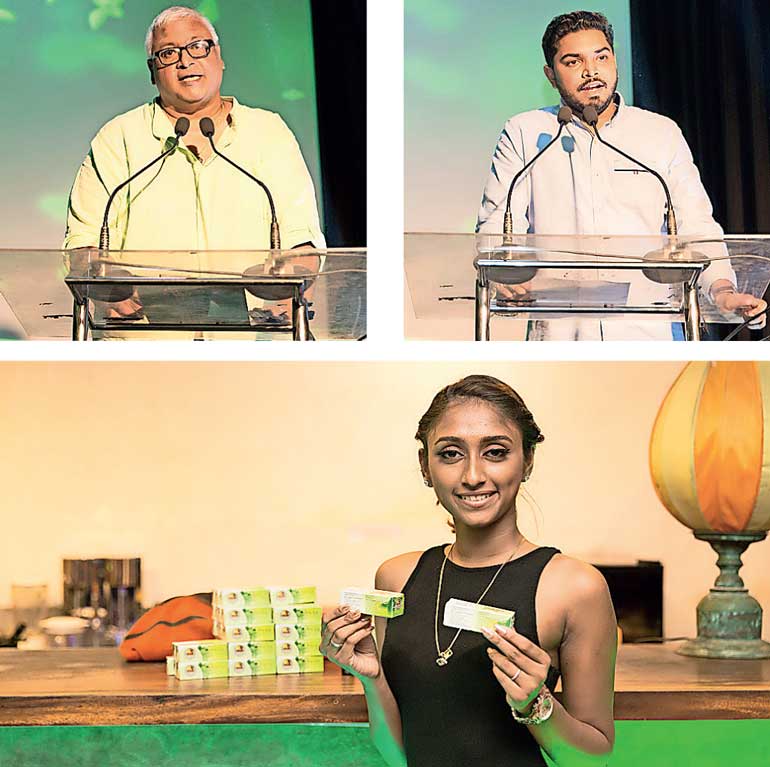 Stevia is the latest 100% all natural sweetener that will hit the markets with its launch recently at Barefoot.

This zero calorie, zero sugar, zero carbs, zero fat sweetener is set to revolutionise the diets of people by allowing consumers to fully substitute unhealthy sugar with this healthier option. 'Stevia – Your Sweet Partner' can be used in anything and everything including your tea, coffee, and fruit juices to sweeten up your life, the good way. One drop of Stevia instead of sugar can add an extra year into your life to enjoy with your friends and family!

Though many sweeteners have been introduced to the market, many are advised against using them because of the health risks. This is mainly because most of them are artificial products. Most calorie-laden artificial sweeteners are also the cause of weight gain and have been found to disrupt an individual's normal metabolism.

Sri Lanka has a long history of expertise in using plant extracts and natural ingredients in our manufacturing processes. Stevia, which is made in Sri Lanka, is produced from all natural plant extracts which ensures that its consumers would not have to face any side effects.

Stevia will simulate the sweet taste of sugar without all the calories found in table sugar and without increasing your blood sugar levels. This will help consumers to fight obesity and diabetes, all of which are risk factors for heart disease. The natural sweetener will keep your immune system in good condition and also help prevent hypertension and hypotension.

Stevia will also not cause its consumers gastritis or other stomach ailments and has the ability to prevent stomach cancers. High sugar content in meals is also a cause of dental cavities and other oral problems. However, with Stevia you can say hello to better oral health as it will protect your teeth and your gums.

The brand ambassador of the product, renowned chef, Koluu Ranawake speaking at the launch said: "Discovering Stevia was such a treat. I now confidently use Stevia drops to satisfy my occasional need for a sugar fix, well aware that I will not gain weight and neither would it aggravate my system."

Stevia comes with a full package of numerous benefits to engender a generation of healthier and happier people so why deprive yourself of your favourite treats when you can indulge instead.