JUMP new fashion store was opened by Sameera Weerasinghe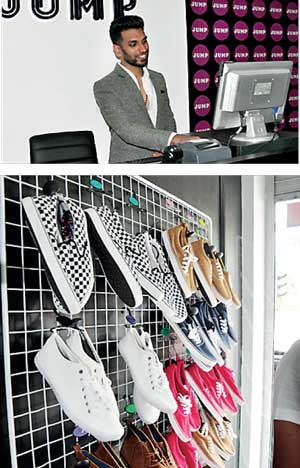 Bringing a new experience to Sri Lankan fashion seekers, a new clothing store, JUMP, was opened on 28 August at No. 53, Wijaya Kumarathunga Mawatha, Colombo 5.

JUMP is own by Sri Lankan model Sameera Weerasinghe. Celebrities, models, actors and top people in the fashion industry were there to experience and celebrate the opening. The store offers a wide range of men's wear, especially men's casual wear. Weerasinghe also launched new brand P:COCK at the event.

JUMP hopes to also feature women's clothing in the near future.