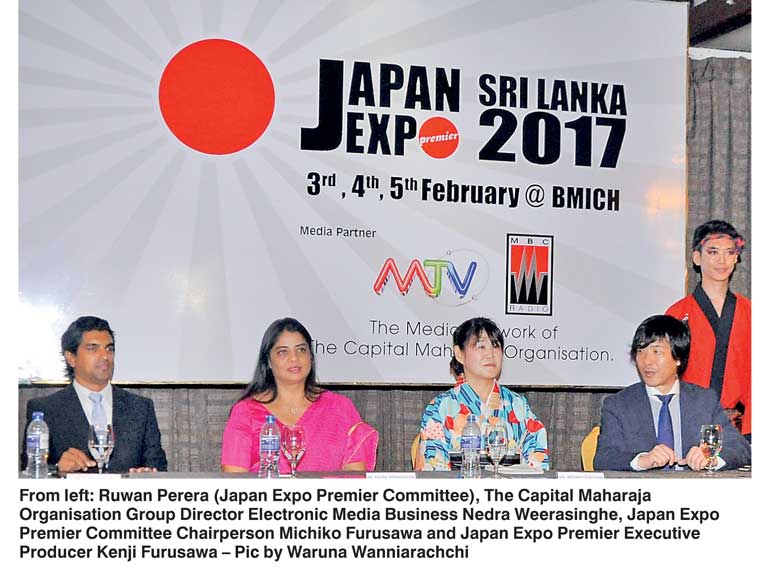 The Japan Expo 2017 exhibition will be held with the patronage of the both embassies in Sri Lanka and Japan and the Media Partner will be the media network of the Capital Maharaja Organisation Ltd. MTV/MBC.

The Japan Expo will be held at the BMICH on 3, 4 and 5 February, mainly promoting Japanese culture, food, cinema and entertainment. There will be a special live show of sumo wrestlers and samurai warriors.

Special Japanese food items such as sushi with various flavours will be introduced. In terms of cinema and entertainment, the most popular TV teledrama serial Oshin's main actress Ayako Kobayashi (Oshin) will visit on one of the days and this would be an opportunity for everyone to see her.