Where else can you celebrate a Good Ol' Christmas other than at Colombo's oldest and grandest? Visit Mount Lavinia Hotel for an unforgettable experience of traditional Christmas dining.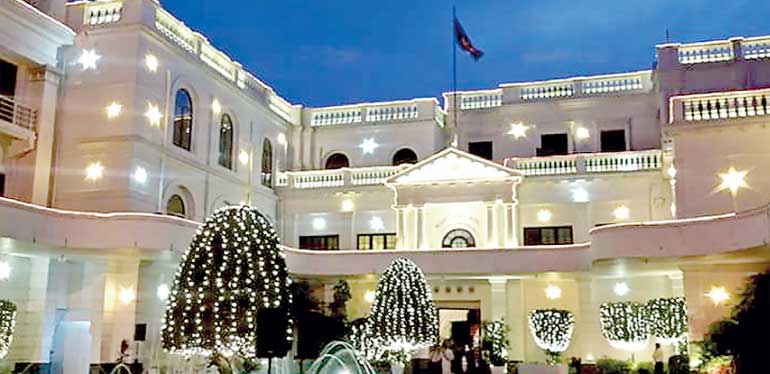 Christmas dining

Sit down for an elegant dinner on Christmas Eve to savour the best of dining at the Governor's Restaurant, or under the stars at the Terrace. Celebrate the season with your family with a traditional Christmas Lunch as Santa visits every guest, young or old, spreading joy and cheer. Continue the celebration with a Christmas dinner and wind down with a relaxing Boxing Day Lunch to conclude the festivities. The widespread buffets include a selection of the best traditional dishes, and the most luscious sweet delights; a true Christmas treat.

Mount Lavinia Hotel's signature restaurant, the Seafood Cove will serve a special scrumptious seafood menu for Christmas Eve and Christmas Dinner, serving a tailor-made menu from the freshest catch of the ocean.
Wednesday's Wolves at the Terrace

Wednesday's Wolves, a female contemporary folk duo from Oxfordshire, comprised of Chrissy Renker and Ysabelle Durant will perform at the Terrace from 23 to 29 December adding their mesmerising vocals to the conviviality. Drawing inspiration from Sufjan Stevens, The Paper Kites, Bright Eyes, Fionn Regan and Bon Iver, the duo have been writing and performing their own material at venues in and around London and Oxford.

In 2014, the pair was placed on Glastonbury Festival's emerging talent long-list; have subsequently played both Greenbelt and the Folk Weekend Oxford, and released two EPs, 'The Queen EP' and 'The Boatman'. Their songs weave together simple guitar riffs, vocal harmonies and percussive instruments such as cajon and glockenspiel into a beautiful auditory fabric.
Sweet Christmas treats and takeaway turkey

For those who wish to take the joy of Christmas home, Christmas goodies such as Breudher, Christmas cake, Christmas Stollen, Yule log, and Mince Pie will be available at the Lobby Lounge from 20 December. A whole roasted turkey with traditional sage stuffing, cranberry jelly, turkey giblet jus, assorted bread rolls and butter, roasted potato, glazed dutch carrots, and steamed brussels sprouts with hot bacon butter can be obtained for just Rs. 4,700 per kg within 48 hours of ordering as a special Christmas treat.
Christmas holiday room offer

Yet another addition to the seasonal offers is the special room offer at Mount Lavinia Hotel, applicable for Sri Lankan residents only. For Rs. 18,300 Nett for a Single and Rs. 29,500 Nett for a Double per night, the package is valid from 24 to 26 December covering two nights and three days. Children sharing with parents are included for Rs. 4,000/- per child. The offer includes The Christmas Eve, Christmas Day and Boxing Day buffets at the Governor's restaurant, 30 minute spa treatment for ladies, High Tea at the Terrace, and late check-out.

With so much on offer, Mount Lavinia Hotel is ready to make this Christmas a much cherished experience for all.

To have a most memorable Good Ol' Christmas call: 0112 711 711 Ext. 420/455.