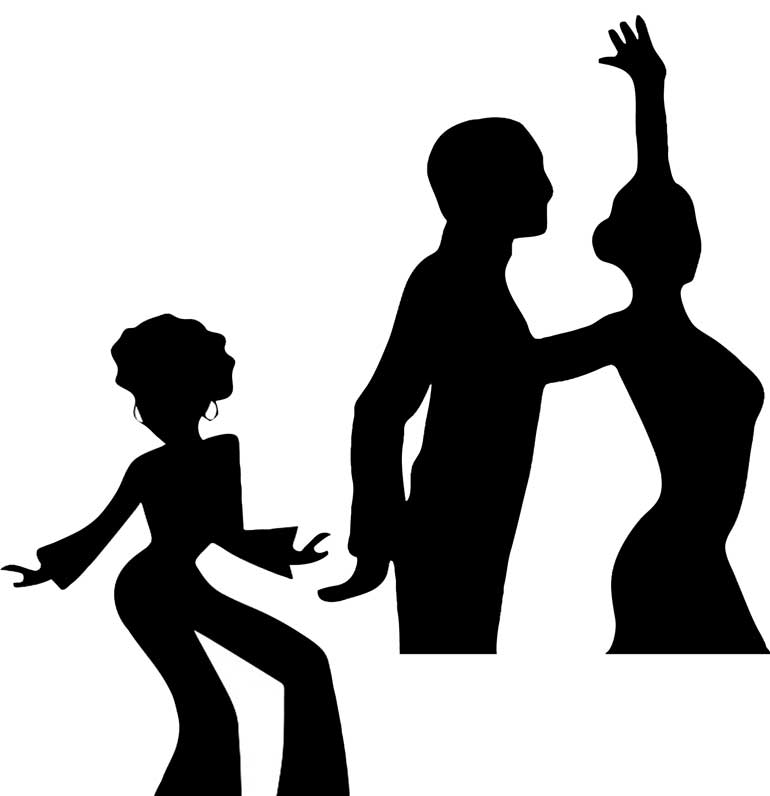 One venue, three levels, three themes – each offering an array of exotic beverages enticing tunes and electrifying atmospheres; the perfect concoction for an evening of outrageous fun is what is on offer at the Colombo VIP Night on 9 July.

Orchestrated by two of Colombo's most famed entertainment and lifestyle entities; Colombo VIP Night and Flamingo House, guests will have access to all 3 floors.

The first floor of the setting will display a Salsa themed bar, festooned with Latin inspired flamboyant décor. This floor will be brought to life with sensual salsa music and live performances and dance lessons by professional dance instructors

The second floor will bear an old-school 'Disco Inferno' theme and will feature the Resident DJ Hitch as he spins all the favourite hits from the 70s 80s and 90s to now. The classic Retro decor is bound to provoke the grooviest of moves.

The third floor will be staged as a 'night club' and will feature two of Colombo's finest music maestros; DJ Muku and DJ Rev, spinning electrifying Deep House tunes. Bedecked with current, chic décor and bewildering lights this space is set to emanate vibes of the ultimate night life experience.

Lux, their main sponsor will be giving guests a unique experience with their new infused Floral Fusion Oil that makes its perfume superior to real roses. This scent will be diffused in the air across the 3 Floors of Sound to give a truly 'Scent-Sational' and sensual pleasure.

For those who seek to dine amidst the revelry, Flamingo House will be providing a bespoke menu with an assortment of delectable items at affordable prices.

Complimentary canapés and welcome drinks will be served to those arriving before 9:30 p.m. which is included in the ticket price of Rs. 3,500.

Latika Alok, Event Producer says: "3 Floors of Sound is set to be Colombo's first triptych event and will be a euphoric affair for the 'A List' who like to dance. Flamingo House, our Venue and Hospitality Partner, known for its eccentrically chic and whimsical ambience that accentuates the splendour of harmonised diversity, making it the ideal venue for this unique one night event."

For a good cause

Colombo VIP and Flamingo House are delighted to collaborate with Zonta Club III of Colombo as their Charity representatives. A percentage of funds raised from 3 FS will go to fund projects to rehabilitate the recent flood victims of Colombo. Zonta is partnering with Sevantha Urban Resource Centre one of the most respected NGO working in urban areas, to replace the housing and livelihood damage caused to these victims. An ongoing program is being planned to reach out to 250 families in Kelanimulla Grama Niladhari Division of Kolonnawa Divisional Secretary area. Funds raised will be used in providing assistance to affected families in repairing their houses and acquiring livelihood support.

Zonta Club III of Colombo President Shiranthi Gunawardene says: "During any natural calamity, it's the woman and child that is most affected. A home is the epicentre of a woman's life and any loss or damage to her house has grave consequences on her mental and physical well-being. The details of affected families is being collected and family profiles will be prepared in order to deliver the required assistance to target families and subsequently to document the progress achieved after the assistance. We are extremely grateful to Colombo VIP Nights and Flamingo House for their generous contributions to this cause."

No VIP night would be complete without the ladies receiving an exclusive door gift. This time it is courtesy of MOSH. Our other supporting sponsors include Wine World – Beverage Partner Dynamic AV Technologies Ltd. – Audio Visual Partner, EFM – Electronic Media Partner and The Wijeya Group – Exclusive Media Print Partner.

Book early to avoid disappointment as tickets are limited and will not be sold at the door. Call the Ticket Hotline on 0778591846.

For event updates please visit www.facebook.com/ladies.vip.night.colombo.