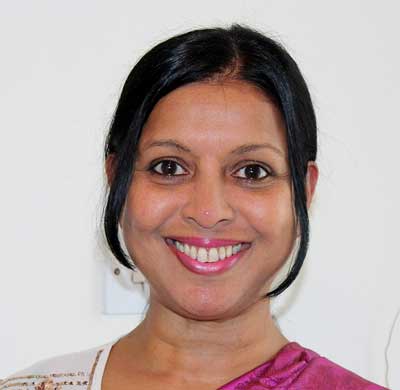 Shani Ahangama
Delicious, sweet tasting 100% certified organic, cold pressed raw premium Coconut Miracle virgin coconut oil is your ideal choice for cooking, eating, frying, baking, in smoothies, confectionery, vegetable mashes and as a butter-cream alternative.

Coconut Miracle is the brainchild of Shani Ahangama whose aspiration was to give something back to her homeland by introducing the premium Sri Lankan coconut and its products to the world. "We know and love coconuts. Our products are made from the finest organically grown coconuts sourced direct from Organic Farms and we are delighted to offer our customers the finest virgin coconut oil and by products" said Shani.

CML was launched in Sri Lanka in 2012 as market research revealed that Virgin Coconut Oil was predominantly an export product and organic virgin coconut oil was not available to the local consumer.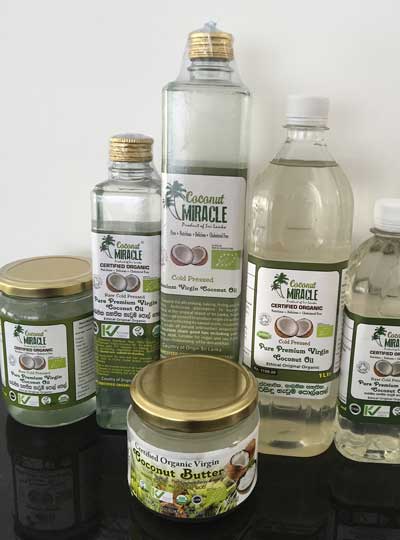 "Since, I was aware of the wonderful health benefits of Organic Virgin Coconut Oil, I was determined to introduce it to the local market - which I did on the premise that we should educate and inform Sri Lankans of the health properties of this product along with emphasising the benefits of it being natural alternative to many an immune deficiencies"

Coconut Miracle is UK Soil Association Certified Organic Manufacturer. Fresh handpicked coconuts from certified organic farms are cold pressed to produce raw virgin coconut oil with a delicate flavour, reflecting its natural purity and health properties, thereby retaining all anti oxidant properties containing over 50% lauric acid which is found in breast milk and is known to prevent/manage immune deficiencies

Organic Virgin Coconut Oil's functions are to detoxify the respiratory system, cleanse the digestive tract, balance PH Levels and nourish cellular growth in the body. Coconut Miracle Organic Virgin Coconut Oil is rich in medium chain fatty acids (good fats) and in a 'nutshell' it can be used for anti-fungal, antibiotic, weight control, sports nutrition, cardiovascular health, skin health and beauty, nutritive and culinary purposes.

Organic Virgin Coconut Oil is known as the healthiest cooking oil as it does not break down into cholesterol when heated but is absorbed directly by the liver, thereby generating energy instantaneously.

"We at Coconut Miracle are leaders when it comes to getting this product out to the local consumers. The first chain of super markets to stock the range was Keells and this was shortly followed by Arpico and Cargills. The Good Market shop at Racecourse also has the entire Coconut Miracle range on offer"

Coconut Miracle Virgin Coconut Oil comes in varying sizes and packaging in both glass and plastic containers to cater to the different customer requirements.

Coconut Miracle has expanded its product range to include Gluten Free Organic Coconut Flour, which is a high fibre low carb alternative for baking. Virgin Coconut Flour has a coco-nutty creamy flavour with a coconut sweet aroma. Coconut Flour is gluten-free and hypoallergenic with high dietary fibre content of 40% which is the highest percentage of dietary fibre found in any kind of flour, containing four times as much fibre as soy flour

The range includes Raw Cold Pressed Organic Virgin Coconut oil, Organic Stone Ground Coconut Butter for baking, cooking, eating and spreading. Coconut Miracle natural butter is a silky smooth creamy spread with a delightful coconut flavour which is rich in beneficial nutrients including minerals, fibre and 'good fats' and Organic Coconut Nectar. www.coconutmiracle.com