Superstar moms, be they homemakers or working mothers, deserve to be spoilt; and spoilt right. At Cinnamon's city hotels – Cinnamon Grand Colombo, Cinnamon Lakeside Colombo and Cinnamon Red – a host of activities have been planned to make this day a memorable one.

A range of brunch options, an elegant High Tea, delectable selection of sweet treats and a dinner repast await all moms and families on Sunday, 8 May.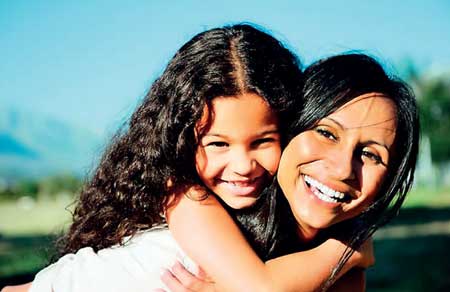 The ultimate brunch experiences

Begin the day with a champagne toast and a lavish brunch buffet at The Taprobane, Cinnamon Grand Colombo's main restaurant. The superlative buffet spread will include over 80 dishes of the freshest salads, scrumptious appetisers, eight varieties of international cheese, soups and homemade cold pates and terrines. A dim sum and sushi station will also be stationed at the restaurant along with a carvery and grill section, and a pasta corner.

A selection of hot dishes from Sri Lanka, India and the Far East will offer plenty of choice for the mains; while the dessert section promises some seriously sweet surprises. A special kids' corner will lay out popular kids' dishes for the junior guests to enjoy. Priced at Rs. 2,800, Rs. 3,000 and Rs. 3,950 (plus tax) for brunch with fruit juice, brews and sparkling, this experience can be enjoyed in two seating – at 11:30 a.m. and at 1:30 p.m.

For a cosier atmosphere, the Cheers Pub Sunday Carvery will also pay tribute to moms with a special Mother's Day brunch with four types of carvery and a range of accompaniments, platters of stuffed eggs, charcuterie and salmon gravlax, soups, salads and dessert. This is priced at Rs. 1,900 (plus tax) and will be available from 11:30 a.m. to 3 p.m.

Cinnamon Grand's expert mixologist has also created a special concoction, the 'mama-gria' which will be available throughout the day in all restaurants, priced at Rs. 700 (plus tax).

Cinnamon Lakeside's The Dining Room will also host a special brunch buffet spread featuring a range of cold appetisers, salads, soups along with a dim sum bar, carvery corner, burger corner, and continental, Indian, Sri Lankan and Far Eastern cuisine. A dessert buffet with popular favourites is also part of the offering. At Rs. 3,200 nett, the brunch will be on from 12 noon to 3 p.m.


A High Tea to remember

Treat your mom to a well-deserved decadent High Tea at Cinnamon Grand's Tea Lounge. With a menu that is guaranteed to make any mom feel extra special, this is going to be an exclusive experience she will never forget. Seven varieties of sandwiches, six types of canapes and hot savouries each, platters of classic dressed egg halves with salmon caviar, roast beef and asparagus rolls, assorted homemade cold cuts, three types of scones with clotted cream and homemade strawberry, apple and berry preserve, an array of tea sweets, cakes and cookies will be served in style. On from 3 p.m. to 5 p.m. at an affordable Rs. 1,500 (plus tax), this is sure to make any mom smile.


Dinner at Cinnamon Red

Cap off a well spent Mother's Day with a dinner buffet at the trendy Cinnamon Red. With a special buffet designed exclusively for moms of all ages (and families), the hotel's Flavoured restaurant will lay out a spectacular feast.

From mix salads to shooters, to tapas, to soups and mains from around the world, the spread is a must-try for anyone in the city and looking for the perfect space to end the day, with a date with their moms! Enjoy mix salads, shooters, tapas, soups with Indian, Chinese and Western dishes alongside a la made pastas and action station featuring meat and seafood items. The dessert menu, even though is part of the dinner buffet, is an experience by itself! A 50% discount on select beverage is also on the cards during the dinner buffet; which is priced at Rs. 2,300 nett.

The special Mother's Day dinner, is on from 7 p.m. to 10:30 p.m.


Mother's Day treats

A range of dainty treats and cakes are available at Cinnamon Grand's Coffee Stop and Cinnamon Lakeside's Goodies. These sweet treats are ideal to show your appreciation and love. Check out the range which will include themed cakes, cupcakes and speciality chocolates, available over the Mother's Day weekend.


Make a reservation

For reservations and inquiries, call Cinnamon Grand Colombo on 011 2437437, Cinnamon Lakeside on 011 2491930 or Cinnamon Red on 011 2145176.

Log on to Cinnamon's city hotels Facebook pages – facebook.com/CinnamonGrandC, facebook.com/cinnamonlakeside and facebook.com/CinnamonRedColombo for more updates.