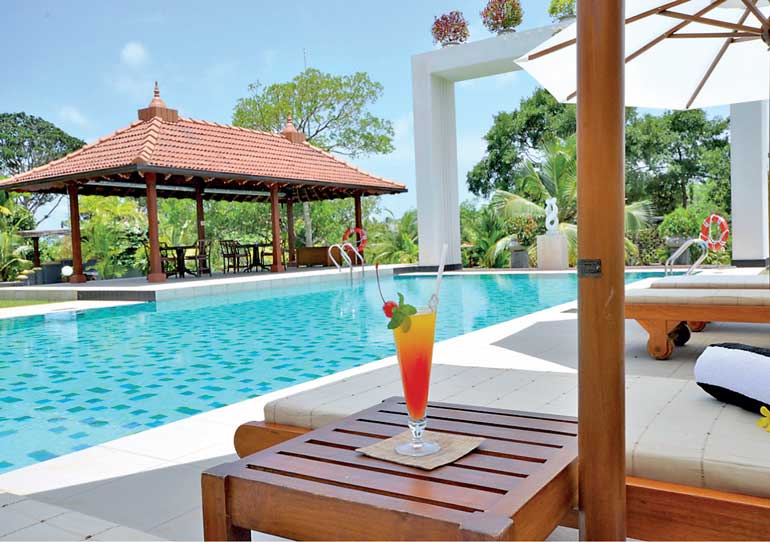 Amidst all the hype building up for Valentine's Day, premier luxury boutique resort Cocoon Resort & Villas is doing things different by asking a very important question. Why celebrate Valentine's Day on just one day when you can celebrate it all month long? This year, to celebrate love, Cocoon Resort & Villas, Induruwa, offers attractive discounts and packages that extend throughout the month of February!

For all love birds, the resort offers discounts up to 50% for your stay when you pay with any of the leading credit cards from 1 to 28 February. The resort has also tailor-made a special package for couples this month. Couples will be entitled to a candle lit dinner accompanied with wine and chocolate, flowers for the lady, two complimentary foot massages and a photograph to take back home as "moments to remember". For more information please contact 0722 330 890 or visit www.cocoonresorts.com/ Cocoon Resort & Villas invites you to create memories of a life time, in one of the exquisite boutique villas on the 8.5-acre property in the peaceful village of Induruwa. The resort, awarded the Certificate of Excellence by Trip Advisor for the 3rd time, is the perfect fairy-tale style getaway, to fall deeper in love, cocooned in each other's company with a resort experience you will never forget!

While you're at the resort, take some time off to enjoy a romantic walk in the nearby Bawa Gardens, just 15 minutes away from the resort. Located in the Lunuganga Estate, the Bawa Garden has perhaps one of the most beautiful landscape views anywhere in the world.

Couples at Cocoon Resort & Villas can also visit the pristine beaches of Bentota to have their own private picnic while watching the sunset or experience a catamaran Boat ride down Bentota River Lagoon with the cool wind of the palm trees brushing your face. For this the resort provides a special shuttle service to and from the beach.

Celebrating "love" needs to be done in extravagance and Cocoon Resort & Villas is warmly welcoming all those who wish to indulge in luxury and comfort, to enjoy the peace, serenity and natural beauty with your most precious one this month.