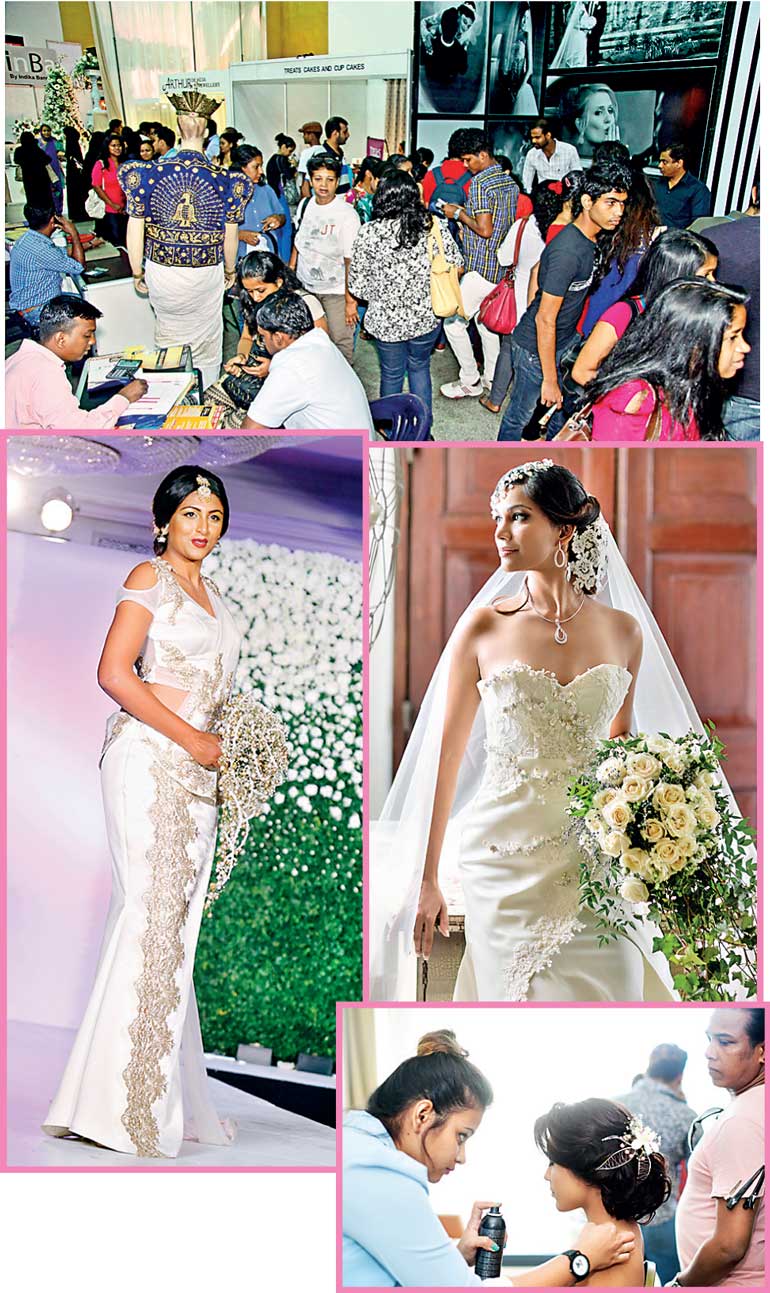 Following the highly successful 'Bride and Groom Wedding Fairs 2009-2013' the 'Bride and Groom Wedding Magazine' together with Asia Exhibition and Conventions is now organising the 'Bride and Groom Wedding Fair 2016'. It will be held over three days, from 30 September to 2 October, from 10 a.m. to 8 p.m. daily at the BMICH Colombo.

With over 160 stall holders and a crowd of over 20,000 expected, this year's Wedding Fair will be the biggest bridal exhibition in the country. The exhibition will feature over 150 of the top wedding vendors who will be offering amazing discounts at the venue. Hotels, photographers, jewellers, florists, bridal attire, grooms-wear, wedding cake, wedding transport, DJs, bands and videographers are some of the vendors who will be exhibiting their creations. This will be an excellent opportunity for the busy brides and grooms to get all their wedding requirements under one roof.

The Bride and Groom Wedding Fair team has also organised stunning bridal fashion shows which will showcase the amazing work of the best bridal designers and beauticians in Sri Lanka. There will also be live hair and beauty related demonstrations conducted by professional who will advise on how best to prepare yourself before your wedding. A bridal competition will also be held on these days in three main categories: Kandyan (30 September), Indian (1 October) and Western (2 October) bridals. The winners will receive attractive cash and other prizes.

To reserve stalls and to get more details on the exhibition/competition call 0777-791681/ 0716996644/011-2514411.