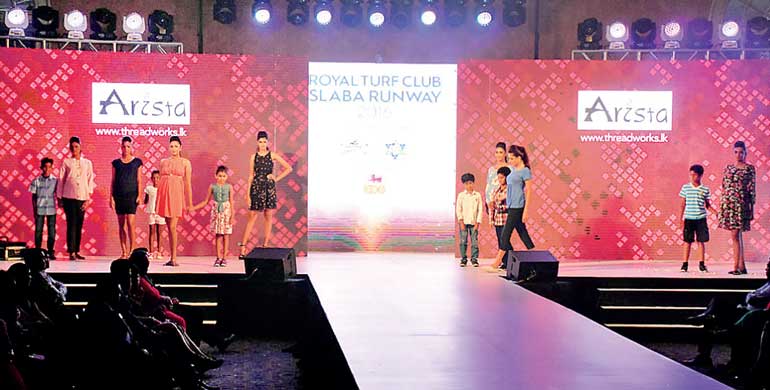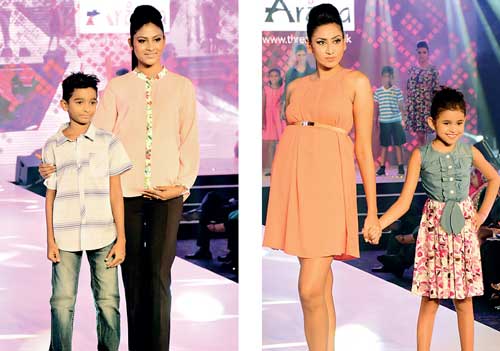 Sri Lanka's premier kid's clothing store Arista extended its portfolio to mums and mums-to-be with the introduction of world renowned maternity wear brand Spring. The latest collection was unveiled at the Sri Lanka Apparel Brands Association (SLABA) Runway 2016 Fashion Show that was held at Hilton Colombo.

Spring Maternity is a leading specialty retail chain store retailing maternity and nursing requirements for both mums and mums-to-be. The range specialises in ensuring that pregnancy is beautiful and every parenthood journey enjoyable. Synonymous with the season of spring, the maternity wear collection embodies warmth, liveliness and affection. The brand's gentleness is symbolised by the pleasing, pastel and soft colours that are commonplace in most designs.

The collection introduced to Sri Lanka is also special in its own way taking into consideration the tropical climate. The office, casual and evening wear designs are mainly cotton or bamboo viscose spandex mixed cotton ensuring comfort for the wearer at any time of day.

Maternity clothing in the Spring range are designed in such a way that they can be used both pre and post-natal. Spring's passion is to design a wardrobe of maternity styles that is comfortable, fashionable and trendy for both the lady and her growing baby bump. Going beyond fashion the collection also has practical elements that support pregnancy like expanding waists which make the wearer more comfortable.

The range is also unique with hidden zippers to ensure easy and safe feeding of baby. Celebrating motherhood Spring designs garments that are easy to maneuver and support one of the most important acts of love between mother and child.

As a leader in the niche maternity market with a growing presence in Asia, Spring is also distributed to countries such as Algeria, Australia, Brunei, Cambodia, China, Hong Kong, Germany, Israel, Macau, Malaysia, Netherlands, Vietnam and UAE. The collection will be exclusively available only at Arista outlets in Havelock Town and Pelawatte.

For more information please contact Arista on 0712 360035.