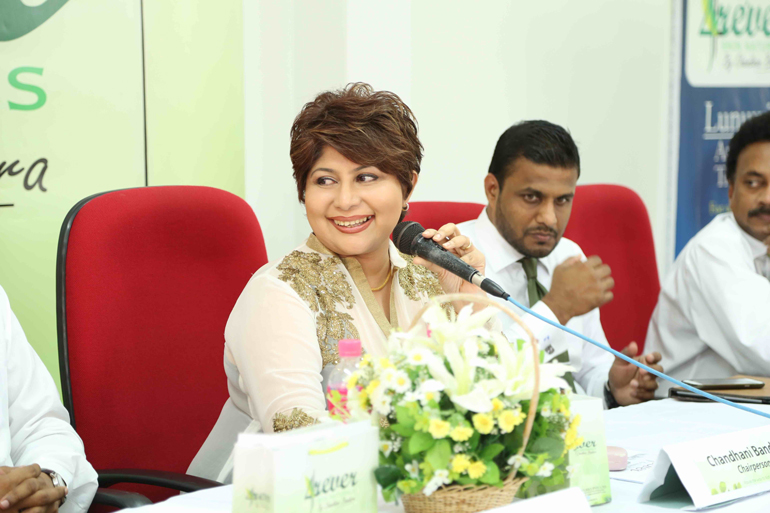 Chandhani Bandara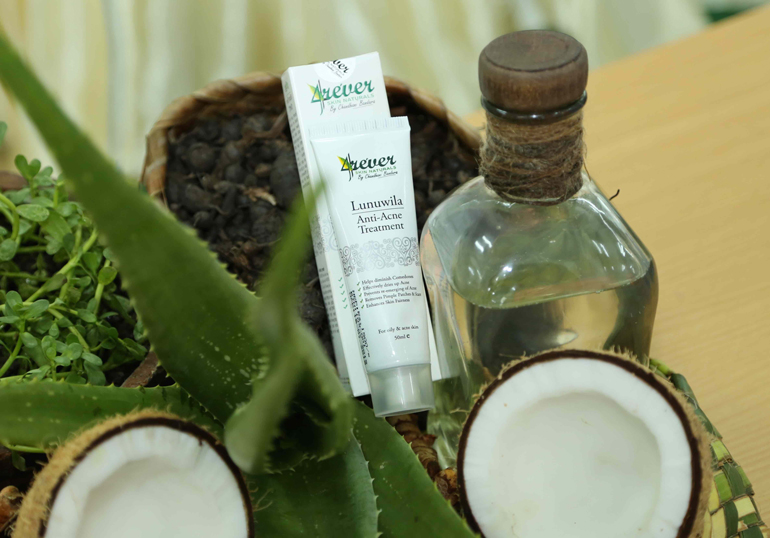 Lunuwila Anti Acne treatment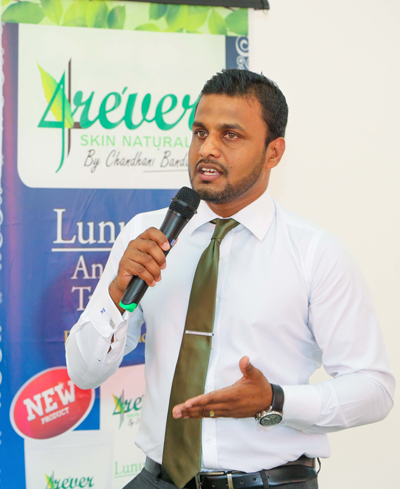 CEO Priyantha Aberathne
After an extensive period of trials, the research and development team of 4Ever Skin Naturals announced the launch of a long-term solution for the effective treatment of acne. 'Lunuwila Anti-Acne Treatment' unfolds the gifts of nature perfected with the help of state-of-the-art technology.

Acne is the most common skin disease and the most frustrating among youngsters. It develops when hormonal shifts, such as those that occur during puberty and in women before a menstrual cycle or prior to menopause, cause an overproduction of oil and cells inside a skin follicle. Together, they form a kind of biological traffic jam that plugs the opening of the pore and causes the follicle beneath to swell, according to American Academy of Dermatology.

This is a first-of-its-kind anti-acne product and truly the pride of the Sri Lankan owned company. Commercial production has commenced and the product launched on 21 July under the patronage of Chairperson Chandhani Bandara, a cosmetologist and member of the R&D team, together with Chief Executive Officer Priyantha Aberathne at the 4EverSkin Naturals Kandy Factory. At the grand opening Bandara stressed the importance of this breakthrough product and its distinctive features, which fills a long-standing vacuum in acne treatment in the market.

Furthermore, Aberathne demonstrated in his presentation how the Lunuwila Anti-Acne Treatment provides an all-in-one solution which addresses the root cause for acne. This is a very unique feature that also enhances skin complexion and works to reduce the signs of aging. All ingredients used are not only clinically, but time tested as well. Moreover, this helps to eliminate post-acne red marks effectively.

The initial product offering was met with overwhelming positive feedback. The positive word of mouth endorsements have already helped to sell a considerable amount of the products well ahead of promotional campaigns – a clear testimony of the effectiveness of the product.