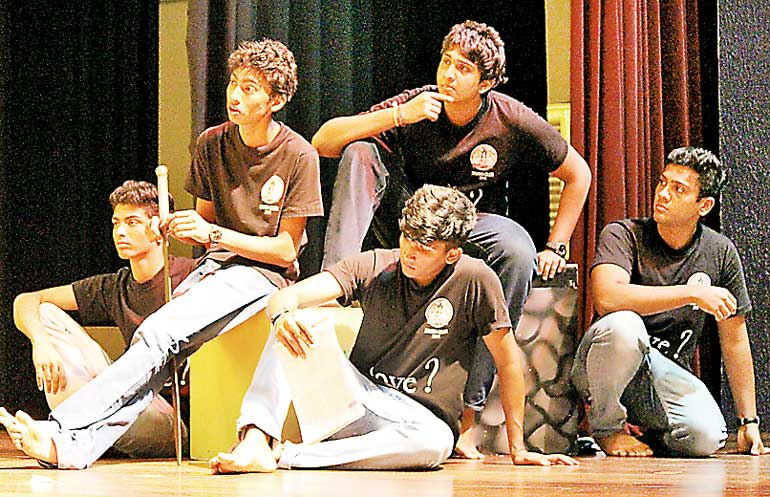 The stage is set for the 'Bard of Avon' to enthrall again at 7 p.m. on 8 and 9 October at the Colombo International School auditorium.

The Drama Club of Colombo International School, under the direction of Vinodh Senadeera, takes you back to London, to the year 1593, to unravel the story of a playwright, poet and actor – William Shakespeare.

'Shakespeare in Love,' an adaptation from the film, is set to grab the attention of all Shakespeare's admirers and critics alike, when a cast of young Capulets and Montagues from CIS relive the highs and lows of the journey towards the Opening Night of Romeo and Juliet. The riveting plot revolves around all the trials and tribulations faced by playwrights and actors at the time, whilst also encapsulating many controversies and social stigmas of the 16th century.

The guidance and direction given by Vinodh Senadeera, the Head of Performing Arts at CIS and a maestro in the field, has enabled the school to stage a string of memorable productions, ranging from The Night of March 23rd to Jane Eyre and the cast hopes that Shakespeare in Love too will meet the standards set by the aforementioned performances.

Tickets are available at the school reception from 8 a.m. to 4 p.m. on weekdays.