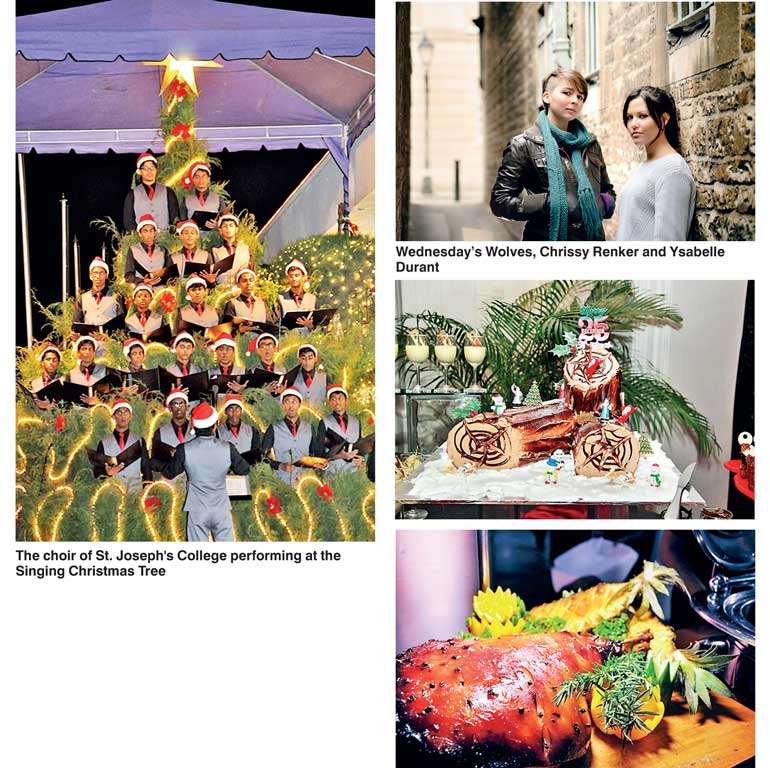 Where else can you be to celebrate a Good Ol' Christmas other than at Colombo's oldest and grandest? Visit Mount Lavinia Hotel this Christmas for an unforgettable experience of traditional Christmas dining and entertainment.

The Singing Christmas Tree

The Singing Christmas Tree at Mount Lavinia Hotel will come alive this year from 16 to 23 December, adding to the line-up of events at the colonial heritage hotel. Featuring a host of angelic voices of choirs from several leading local and international schools in Colombo, the Singing Christmas Tree has become an iconic event at MLH, looked forward to by many.

Kiddies Christmas

On 18 December kids and their parents will gather for an exciting Christmas workshop. Christmas Storytelling, Christmas Goody making, Movie Screening, Singing around the Christmas Tree, Decorate your own Tree, Face painting, Visit from Santa, Santa's letter box, Pin the nose on Rudolph and much more exciting events are on store. Special High Tea will be available for parents.

Christmas Dining

Start the season early with Pre-Christmas brunch on 11 and 18 December and Sit down for an elegant dinner on Christmas Eve to savour the best of dining at the Governor's Restaurant, or under the stars at the Terrace. Celebrate the season with your family with a Christmas day brunch as Santa visits every guest, young or old, spreading joy and cheer.

Continue the celebration with 'Ape Natthal' a traditional Sri Lankan Christmas dinner featuring specialities from coastal cities such as Negambo and Chilaw. Wind down with a relaxing Boxing Day dinner to conclude the festivities. The widespread buffets include a selection of the best traditional dishes, and the most luscious sweet delights; a true Christmas treat.

Mount Lavinia Hotel's signature restaurant, the Seafood Cove will serve a special scrumptious seafood menu for Christmas Eve and Christmas Dinner, serving a tailor-made menu from the freshest catch of the ocean.

Wednesday's Wolves at the Terrace

Wednesday's Wolves, a female contemporary folk duo from Oxfordshire, comprised of Chrissy Renker and Ysabelle Durant will perform at the Terrace from 22 to 30 December adding their mesmerising vocals to the conviviality. Since forming the band they have been playing at venues around London and Oxfordshire, and have performed on the same bill as Iain Archer, Dave McPherson (InMe frontman), Beth Rowley, and Luke Sital-Singh. They have played festivals including Greenbelt, Worcester Music Festival, Folkeast, and Folk Weekend Oxford.

Their single 'Shake' has been featured by BBC Introducing on BBC Radio Oxford. In 2014, the pair were placed on Glastonbury Festival's emerging talent long-list; and released two EPs, "The Queen EP" and "The Boatman". Their songs weave together simple guitar riffs, vocal harmonies and percussive instruments such as cajon and glockenspiel into a beautiful auditory fabric.

With so much on offer, Mount Lavinia Hotel is ready to make this Christmas a much cherished experience for all.

To have a most memorable Good Ol' Christmas call 0112 711 711 Ext. 420/455/1425.