Reuters: A 37.30 carat pink diamond is expected to sell at auction for between $ 20-30 million in Geneva on 15 November.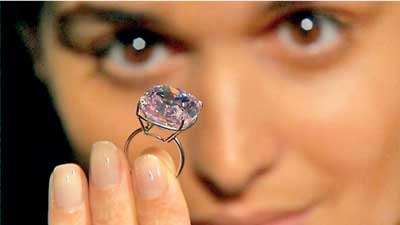 According to auction house Sotheby's, 'The Raj Pink', is the world's largest known Fancy Intense Pink Diamond.

The rough diamond was mined in 2015 and is being auctioned by an anonymous owner.

Previous sales for smaller pink diamonds have yielded more than $ 1 million per carat at auction. A 24.78 carat Fancy Intense Pink Diamond sold for more than $ 46 million in November 2010 in Geneva.