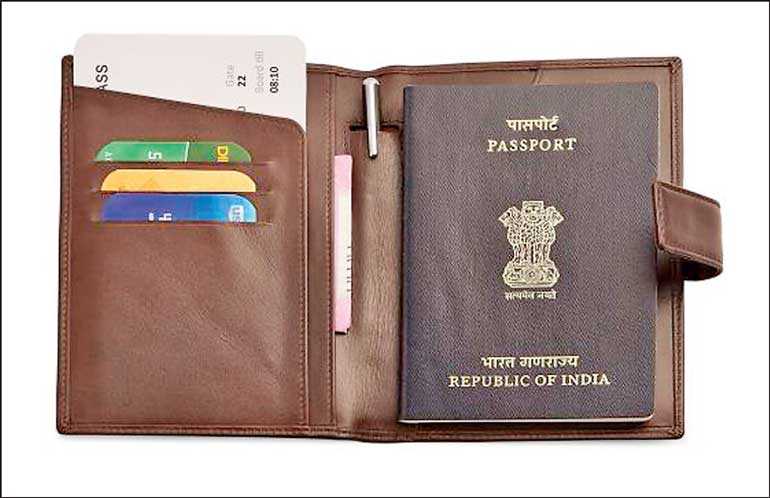 Passport covers and other personalised Items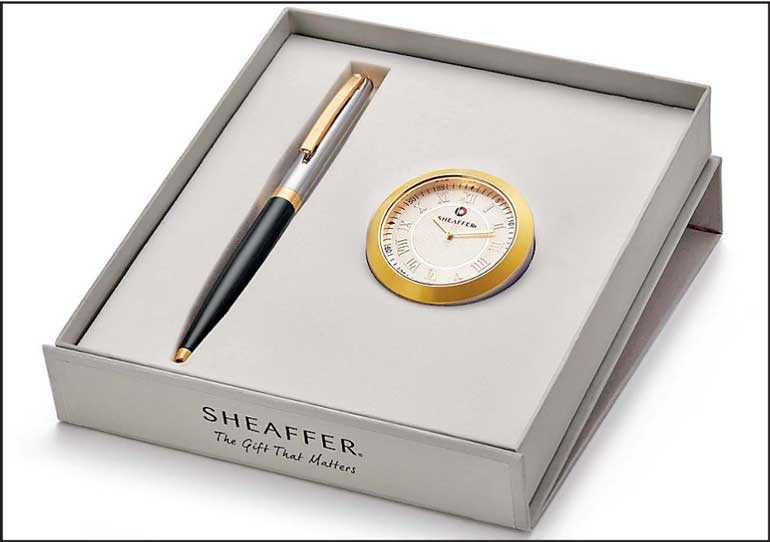 Men's accessories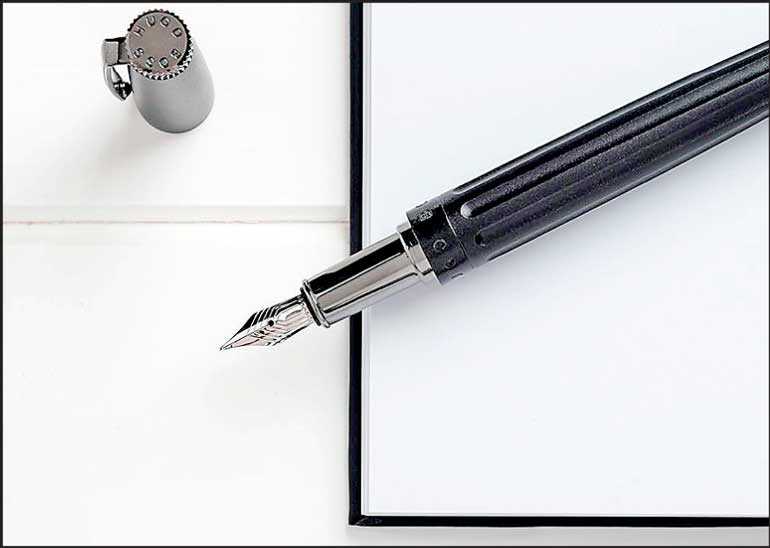 Hugo Boss stationery
---
A one-stop shop for business accessories and writing instruments
PenndomeSri Lanka, has announced its brand launch in Sri Lanka of the William Penn brand.

The renowned brand offers a wide portfolio of products in premium writing instruments and stationery including men's accessories and corporate gifts. The company boasts of exclusive tie-ups of over 50 world renowned brands such as Sheaffer, Hugo Boss, Moleskine, Carand'Ache, Sailor and Zippo to name a few. Lapis Bard and Pennline are William Penn's own line of high quality writing instruments and accessories.

Commenting on the franchise being launched in Sri Lanka, PenndomeSri Lanka Director Shafraz Anees stated: "We are very proud to bring the William Penn brand to Sri Lanka as it is the first of its kind here. We are even more proud to launch with over 10 internationally renowned brands in our portfolio which we are steadfastly adding to. The collection of business lifestyle accessories and writing instruments available will add to the value of corporates in the local market and will offer a range that has not been seen before. With its strong presence and success in the Indian market we are sure this will also become a key brand for Sri Lankans."

Established in 2002, William Penn commenced operations in Bangalore as a retail store for premium stationery. Within a short period of time, it was able to establish itself as a destination for premium writing instruments and stationery.

William Penn has grown to become a nation-wide chain with over 37 retail stores across 11 major metro cities in India along with over products in over 3,000 outlet stores including premium malls and in all major airports across the country. In the last few years, William Penn has been expanding its portfolio of products apart from its own retail stores with a strong India distribution network supplying to other retail stores.

Highlighting the accessibility of the brand in the market, PenndomeSri Lanka Director Kishor Hameed stated: "The uniqueness of the range is that it begins from Rs. 3,000 upwards and moves into a luxury collection which includes limited edition timeless accessories and instruments. To ensure accessibility we have already partnered with over 20 retail outlet stores across Colombo where our customers can view our products and purchase them. Additionally we are also available for online retailing at websites such as WOW and Takas making it more convenient for customers."

PenndomeSri Lanka Director Ahmed Rishad added: "This is just the beginning for the brand in Sri Lanka. We aim to offer our customers many more offers and unique products to engage further with them.

We also have a wide range of new brands we aim to add to the market for both business accessories such as Fisherspace, Faber Castell and many more along with writing instruments such as pens, notebooks, planners, journals that will add further choice. We also now offer personalised engraving solutions on select products that make William Penn the ideal range for gifting. These globally renowned brands are now available and we are proud to offer it to Sri Lankans as a one-stop shop."

The William Penn range of writing instruments offers over 50 different brands along with over 1,000 number of categories offered in business accessories. Offering the largest selection of 10 luxury brands with more being added to its portfolio both in store and online along with a dedicated knowledge team. The William Penn brand aims to be the number one specialists in Sri Lanka offering a range of fine writing instruments and top of the line men's accessories for daily lifestyle needs and corporate gifting.

The William Penn brands will be available at key outlet stores such as Odel, Hameedia and Cool Planet to name a few.