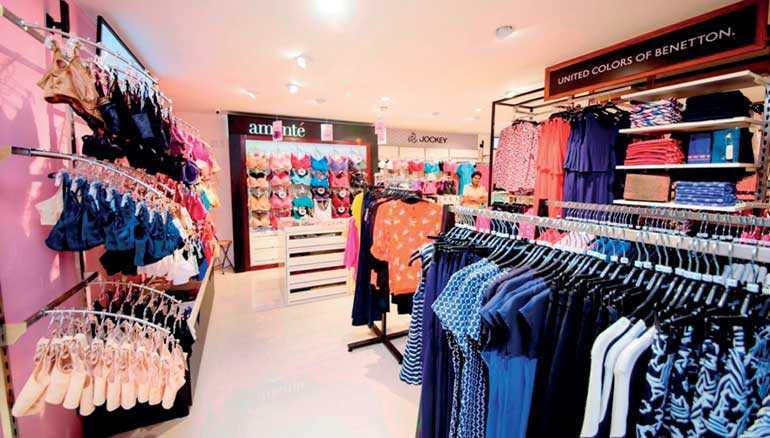 From apparel and innerwear to luggage and bags, and watches andjewellery, anawesomeselection of brands showcase under one roof at 'the'multi-brand store in town. If UrbanTrendz comes to mind then you are spot-on with what this is about.
With these famous clothing brands hailing from Europe and the internationally reputed Luggage and Travel Gear from Switzerland, the staggering range includes AND and Global Desi; United Colors of Benetton; Allen Solly; Van Heusen; V.Dot; Indigo Nation; Scullers; Jealous 21; Victorinox; Swiss Gear; Baggit; Breakbounce; FabAlley; Killer Jeans; Integriti; British Cosmetics; Amante, JockeyandTriumphInnerware; RLJ Jewellery,andGMTWatches, and the overall affordable price-factor is the greatest announcement UrbanTrendz has to make to the middle-income consumer.

A one-stop-shop for all stylish Sri Lankan shoppers, both men and women,who are globally in vogue and boldly willing to make their personal fashion statement noticed,UrbanTrendz displays a trendy assortment of Apparel andhighly celebrated Fashion Accessory brands. Muted checks and plain linen to splashy summer colours, theentirerange is available in all your favourite shades and tints such as light pastels and pinky hues, all of which leavecustomers mesmerised with this collection of top-rung global brands.

Customers also have a vast array of fancy wristwatches to choose from such renowned watch brands as Hugo Boss; Lacoste; Victorinox; Scuderia-Ferrari; Timberland; Gant; Swiss Military; Maserati; Tommy Hilfigerand88 Rue Du Rhone readily available under the GMT banner.