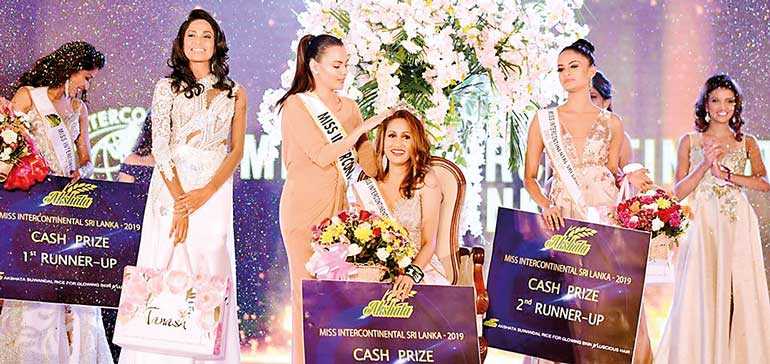 The much awaited Coronation Night for 'Akshata Suwandel' Miss Intercontinental 2019 Pageant was held on 7 November at the Galadari Hotel, Colombo. It was a night of glitz and glamour amidst a gathering of distinguished guests, celebrities and special invitees comprising of prominent members of Sri Lanka's fashion and beauty industry.

Twinkle Goonethileke was crowned Akshata Suwandel Miss Intercontinental 2019 by the reigning Queen Karen Gallman, while Anjuni Hettiarachchi, Doyel Dawson and Aneetha Nicholas were judged the 1st, 2nd and 3rd Runner-ups. Twinkle also won the Miss Catwalk Queen title.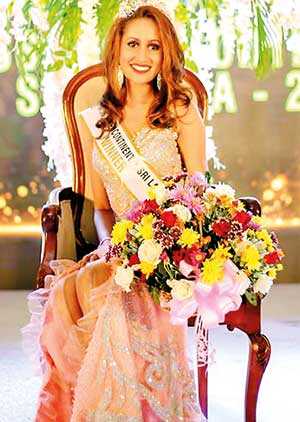 She will represent Sri Lanka and will compete in the grand finale at the 48th edition of Miss Intercontinental pageant to be held in Egypt on 21 December. The Queen will compete for the world title against international beauties in front of a sellout crowd and a panel of judges in the categories of Interviews, Swimwear, Evening Gown and Onstage Questions.

16 contestants shone on the ramp like the goddesses of ancient Greece. The Minister of Tourism John Amaratunga was the special guest while Event Franchisee Roshan Perera and Creative Director Rozanne Diasz were responsible for the success of the event, with the flamboyant Danu Innasithamby hosting the pageant.

Franchisee and businessman Roshan Perera stated, "It was not just a night, but a celebration of culture and heritage and more than simply a beauty competition, as our winner will be an ambassador for our culturally rich and beautiful part of the world. We aim to use pageantry to unify, inspire, educate, entertain and celebrate the historical and cultural impact of Sri Lanka with the world."

The grand finale official event partner was Akshata Suwandel Rice – For glowing skin and luscious hair in collaboration with Creative Director Rozanne Diasz, Compere – Danu Innasithamby, Official Designer – Orient Designs founded by Gihan Nanayakkara, the winners Evening gown was created by KANISHKA, Fitness Partner Strench N Tone, Enoka Bridals and Official Photographer – Ksun Shanaka.