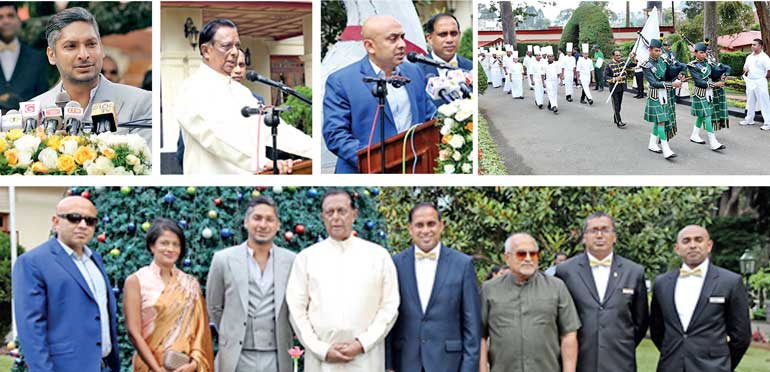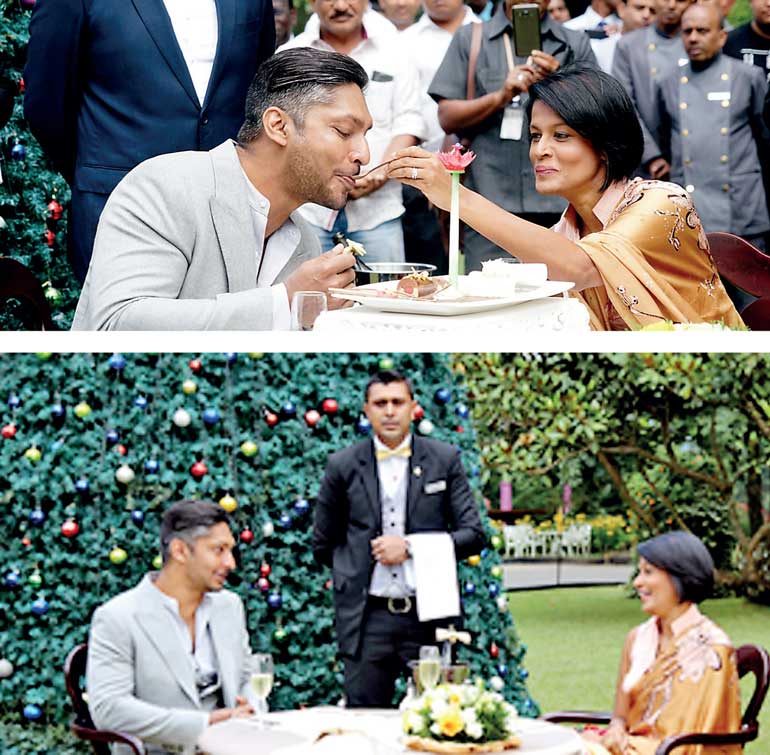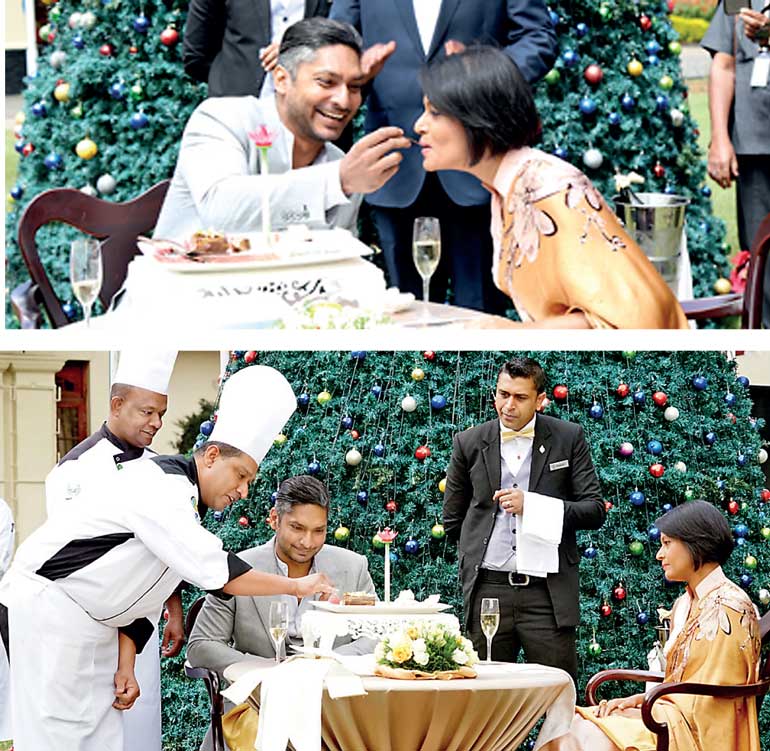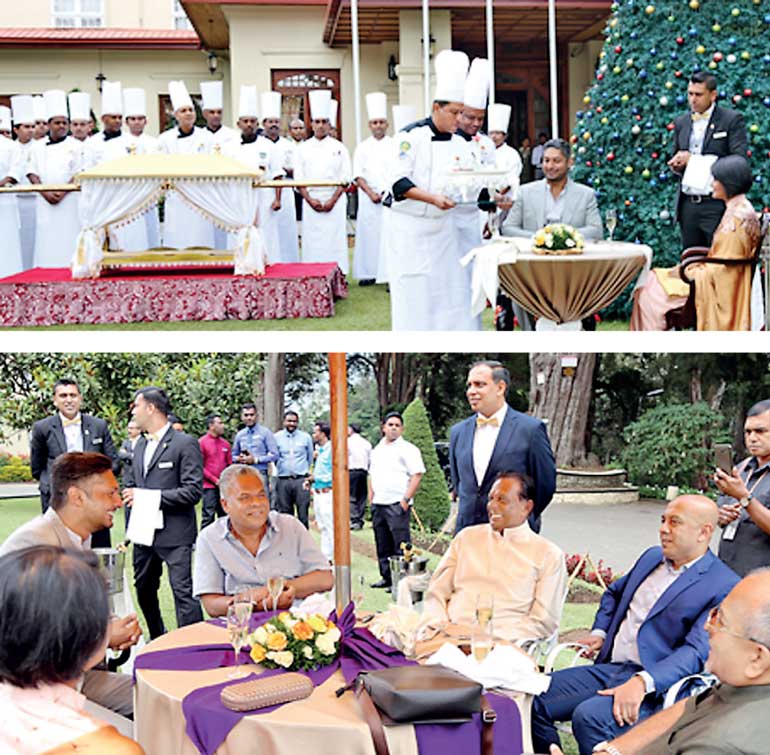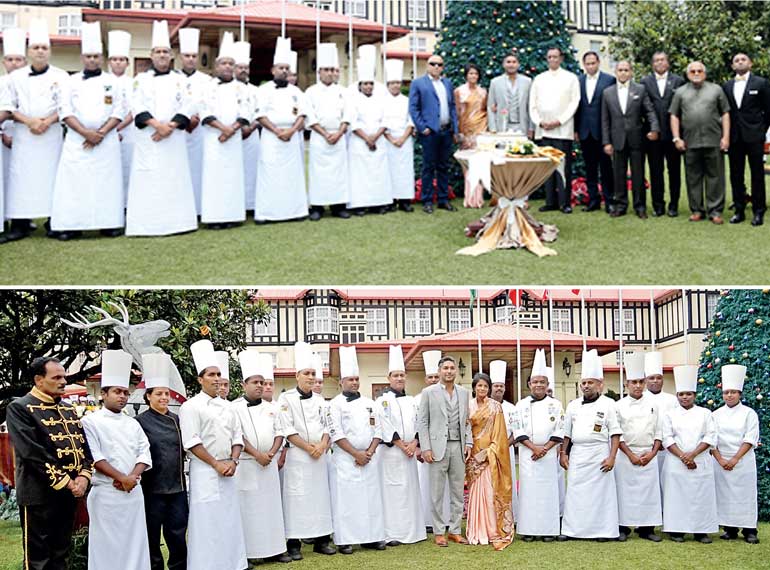 Surrounded by the majestic cloud forests, the front lawn of the iconic Grand Hotel played host to yet another historic moment.

The unveiling of 'Marry Me', the most artistic and priced dessert took place with pomp and pageantry befitting nothing less than royalty, on the morning of 3 January 2018.

With the soothing sounds of Highland Bagpipers and the procession of chefs carrying their precious masterpiece in a palanquin, the well-choreographed event was witnessed by a select crowd of dignitaries including Minister of Tourism Development John Amaratunga.

But the cynosure of all eyes was Sri Lanka's most loved couple Kumar and Yehali Sangakkara, who were the first to savour the culinary master piece, crafted by Chef Viraj Jayaratne, who celebrates 25 years in the culinary industry.

Speaking at this event, John Amaratunga voiced eloquently about the diversity Sri Lanka provides to visitors and the value of the experience the destination offers.

"When you arrive in Sri Lanka you are part of the family, we will not only open our hearts to you, but will also open our homes to you." Those were the words of the living legend Kumar Sangakkara, to the entire world from the colourful grounds of the Grand Hotel.

The $ 25,000 dessert, crafted using dark chocolate from Madagascar, edible gold and silver and many other exotic ingredients is now available to discerning couples who wish to convey their love and affection to their significant other.