Dilmah Conservation's Sustainable Lifestyle Series will be held on 26 February at the Lighthouse Auditorium and Lawns from 6.00 p.m to 7.00 p.m, with an audience-led chat moderated by Savera Weerasinghe.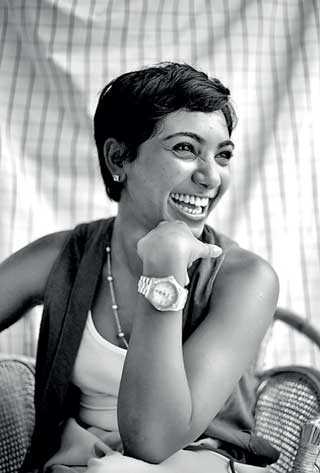 Savera Weerasinghe
Shopping for tomorrow? Responsible consumerism has become more than just a niche concern, and consumer trends have necessitated action at the strategic level. Over the last few decades, consumer consumption of goods and services has increased dramatically across the world, leading to diminished natural resources and severe harm to the environment, accelerating global warming, expanded environmental pollution and declining biodiversity.

The past year has seen a number of landmark decisions stemming from rising consumer engagement, from food processors vowing to eliminate single-use plastics from their supply chains by 2025, to the exposure and backlash of high fashion brands that practice burning unsold clothes. From food to fashion, consumer pressure has increasingly had a demonstrable effect on industries and business practices. As the balance shifts, the consumer is empowered with choice and accessibility.
How to Smart Your Cart will transport you to the familiar aisles of a supermarket, a massive global marketplace with a wide array of goods, services and choice. In a globalised world, our consumption choices have an impact thousands of kilometres away from us and far-reaching consequences for the planet, our communities and our future. Does sustainable packaging matter to you? Can you see beyond the greenwashing? Do you care where your produce came from? Did you read the fine print?
Savera Weerasinghe will moderate a panel to create an interactive dialogue to help the everyday conscientious consumer to make informed and ethical choices. It's time to review our lifestyles and get smarter if we are to arrive at a new epoch as a species, change course in our daily lives and make our individual lives sustainable.