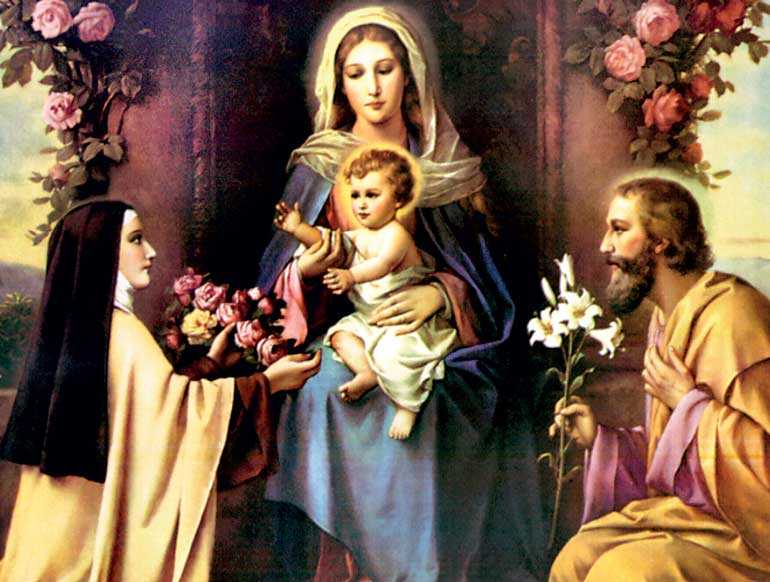 'A God who became so small could only be mercy and love' – St. Therese of Lisieux


St. Theresa's Church, Thimbirigasyaya will host a unique celebration of voices in harmony at their 'Little Flower in Bethlehem' carol service on Thursday, 20 December.
This year's event is centred around the deep spirituality and immense love that St. Therese had for the Child Jesus thus giving rise to her popular name 'Little Flower of Jesus'. The carol service will bring together the entire church community uniting them as one family creating a truly special and memorable evening to be enjoyed by all with loved ones of all ages joining in the festivities.

Offering wishes for God's unending Mercy and Love this Christmas, the Little Flower in Bethlehem carol service will be a delightful evening of praise, featuring over 60 voices singing popular carols and melodies in seven languages, conducted by the renowned choral director Francis Almeida. The congregation is invited to be dressed in blue and white/silver to match the theme colours thus making the evening even more special.

"As a Church, we are truly united and always work to bring our congregation together in harmony. Christmas reminds all of us that Christ our Saviour and Redeemer was born to bring Peace and Salvation to mankind. St Therese is a true example of how God's wondrous love can change our hearts and minds, drawing us closer to Him each day," noted Parish Priest Rev. Fr. Chandana Sanjeewa Perera C.Ss.R.

The Little Flower in Bethlehem carol service is a festive evening not to be missed and the St. Theresa's Church family warmly invites everyone to join them in welcoming the season of Christmas with joyous hearts and voices.