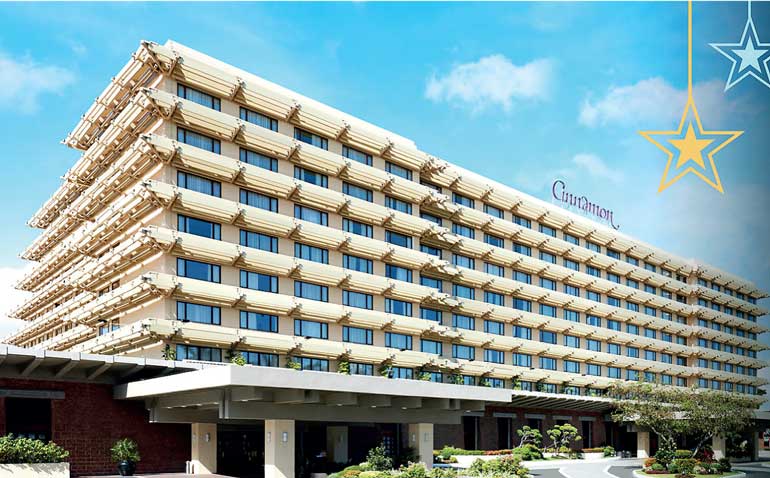 It truly is the most wonderful time of the year at Cinnamon's city hotels; Cinnamon Grand, Cinnamon Lakeside and Cinnamon Red. At Cinnamon's city hotels Christmas is a time for fun with family and friends and we have curated a special line-up of seasonal events to ensure you enjoy the season with your nearest and dearest.

Celebrate the season with tasty seasonal goodies from minced pies to mulled wine to Christmas cakes, cookies, yule logs and breudhers available from 1 December at Coffee Stop – Cinnamon Grand, Goodies – Cinnamon Lakeside and Stirred – Cinnamon Red. You can also enjoy a limited range of seasonal coffees, ice creams and more along with all you could need for that perfect gift with bespoke hampers from all three outlets.

Looking for something with slightly more….. kick? Float into the clouds at Cloud Red – Cinnamon Red with a specially crafted selection of Christmas concoctions to get you into the festive mood. Looking for an elegant, luxurious dose of seasonal cheer? Cinnamon Grand, in true Grand fashion is offering seasonal deals on elixirs at all its 14 restaurants.


Cinnamon Grand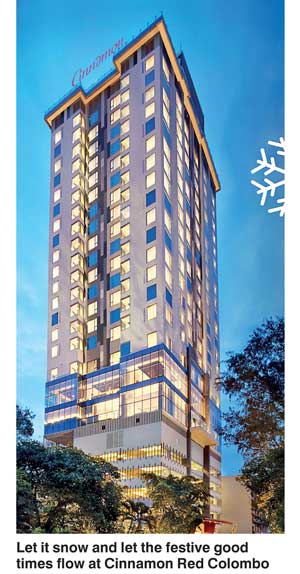 The Courtyard Lobby comes alive for the third consecutive year from 15 to 24 December from 10 a.m. to 10 p.m. with the much-anticipated Christmas Market. The market will transport you to the streets of Europe, with international Christmas goodies such as specialty breads, cured meats and much more.

Christmas is for the sound of children's laughter, and Cinnamon Grand has a treat for kids of any age, young or old. The Christmas Carnival on 17 December at 6 p.m. promises excitement for the entire family with games, grub and lots of fun!

You'll also want to make your way to the Tea Lounge between 17 and 24 December for a Christmas Afternoon Tea experience that will leave you warm and comforted in the Christmas glow. While you're in the area, why not stay for a time of reflection and reverie at the seasonal toast from 21 to 24 at 6:30 p.m.? Minced pies, roast nuts and a glass of mulled wine are on the house!

Come 17 December, angels have really been heard on high as the internationally acclaimed Choir: The Soul Sounds, Directed by Soundarie David Rodrigo fill the halls of the hotel with heavenly Christmas melodies. Join at 7:30 p.m. and sing along to festive favourites which are sure to put you in the Christmas spirit.


Cinnamon Lakeside

Putting you in the holiday mood is the resort by the lake with a seasonal line-up that is sure to excite and inspire. Join starting 1 December for a seasonal family favourite; the Christmas Family High Tea.

The waterside comes alive for the fourth consecutive Teddy Bears Picnic which promises to bring fun both for kids and mums and dads too! Raise a toast to the year gone by and the seasonal fun that is yet to come, with the seasonal toast on from 21 to 24 December at The Lounge. Mulled wine, minced pies and more are complementary in the spirit of the season.

Let the sounds of the season calm both the body and the mind with the warming sounds of Metho Cantanti on the Terrace this Christmas on 22 December from 7 to 8 p.m.


Cinnamon Red Colombo

For a trendy, youthful spin on the season, spend some time at Asia's first lean-luxury hotel; Cinnamon Red. Enjoy an entire week of Christmas indulgences at its Christmas High Tea with seasonal goodies that will put you in a brilliant mood.

Celebrate the end of a year filled with ups, downs and more with the sound of Christmas melodies in the air. Come enjoy carols in the halls with seasonal tasty treats and a glass of mulled wine all on the hotel!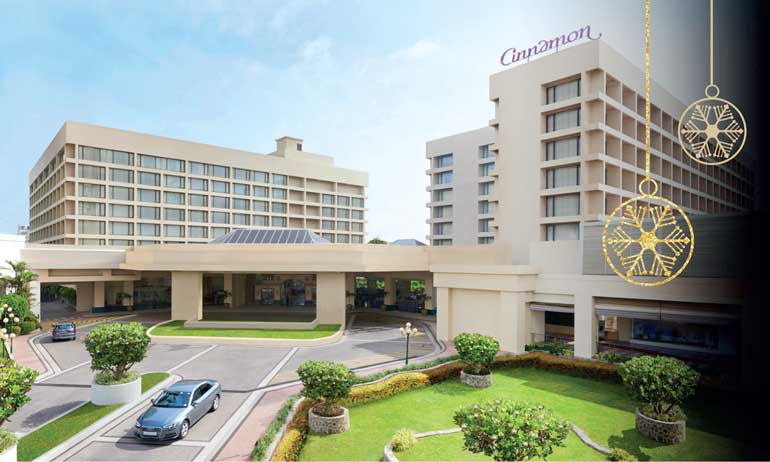 Get in touch!

If you have any inquiries on any of the offerings listed or you simply just want to make sure you don't miss any of the activities planned, call the seasonal hospitality desks at Cinnamon's city hotels.

Cinnamon Grand Hospitality Desk– +9411 2497 470

Cinnamon Lakeside Hospitality Desk – +9411 2491 884

Cinnamon Red Hospitality Desk – +9411 2145 145

Follow the excitement at:

www.facebook.com/CinnamonGrandC/

www.facebook.com/cinnamonlakeside/

www.facebook.com/CinnamonRedColombo/