Ramzi Razik and staff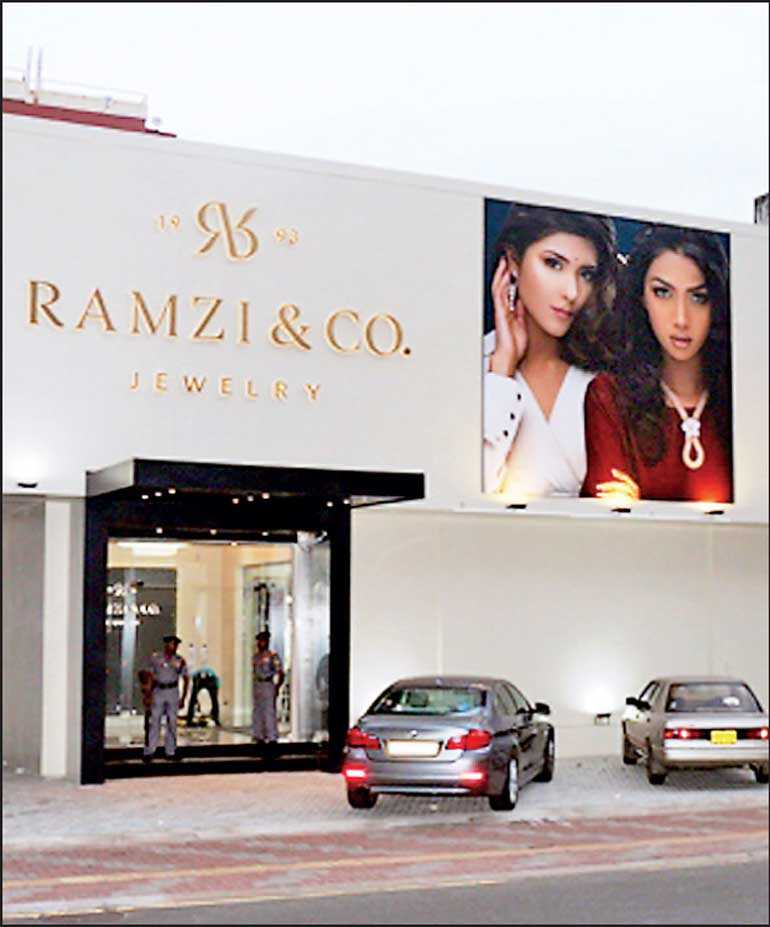 Ramzi & Co. Jewelry flagship store
---
With 25 years of unrivalled reputation in the gem and jewellery sector Ramzi & Co. Jewelry has recently opened its new flagship store in Colombo. Strategically located at 98, Bauddhaloka Mawatha on a sprawling 6,000 square foot dual level property, Ramzi & Co. Jewelry displays Sri Lanka's finest and unsurpassed jewels – from rubies and sapphires to an amazing display of cats-eyes and topaz.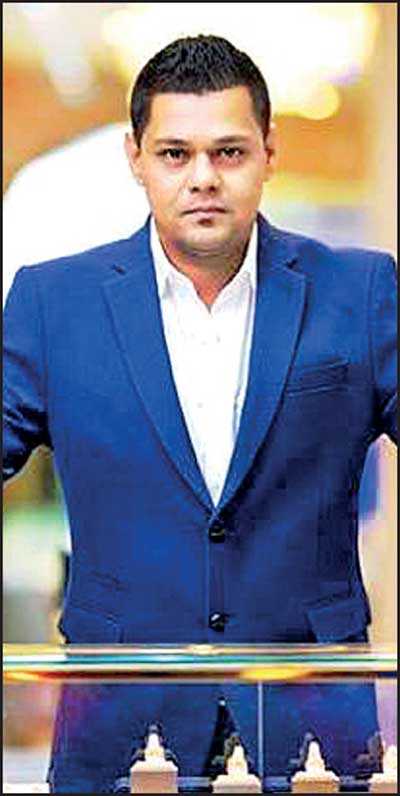 Ramzi Razik


With well trained staff to offer a personalised service to each customer it is probably the best place to browse and choose what is just perfect for you in gem and jewellery. The Ramzi & Co. Jewelry flagship store's upper floor consists of a cutting edge gem museum with each variety of gem stone encased marvellously and the ground floor is dedicated to a gem and jewellery showroom of their fabulous collections.

The showroom features four collections mainly such as Italian jewellery collection: Exquisite Italian jewels that are true works of Italian craftsmanship and artistry at its finest, bridal jewellery collection: The most beautiful 18 karat gold and platinum collection of engagement rings, wedding bands and bridal sets, gem stone jewellery collection of bracelets, necklaces, rings and earrings in their award winning 18 karat ranges and diamond jewellery collection: Handcrafted from pure 18 karat gold and platinum, set with conflict free elegant and stunning diamonds.

Ramzi & Co. Jewelry began the journey over 25 years ago in the City of Gems, Ratnapura. Originally into gem stones, the company was known as Ramzi Gems, founded by A.M. Razik, Ramzi's father. After the opening of its Australian branch in 2014, the company rebranded to Ramzi & Co. Jewelry now run by its second generation of siblings; Ramzi Razik and wife Inshirah Razik, with sisters Ifthika Razik and Rashmiya Razik. Today, almost three decades after A.M. Razik's humble beginnings Ramzi & Co. Jewelry's products are still deeply rooted in its vow to impeccable quality, lavish style, and personal service for which has been trusted by many generations. As its family history continues to evolve, Ramzi & Co. Jewelry's growing product line also takes its course in the change of time while still keeping its signature of excellence, endurance, and quality.