---
Acclaimed as the monarch of the gold world, Raja Jewellers is offering great concessions to customers with discounts for credit cards from all leading banks as well as interest-free easy payment schemes up to 60 months throughout the month of August. The offer is available in Colombo, Negombo and Kandy outlets for all those who want to make the dream of owning valuable gold jewellery a reality.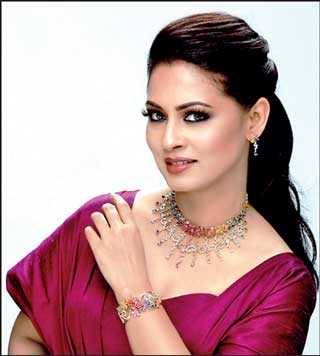 Raja Jewellers is renowned for stunningly designed jewellery of 22 carat gold, set with diamonds and gems that blend both local and global trends to make them uniquely beautiful. Catering to both males and females, it offers jewellery for the whole family under one roof. Well-known for the after sales service, the elegant jewellery is designed and crafted by over 400 craftsmen who aim to perfect the art of mesmerising the customers with their impressive work.

The antecedents of Raja Jewellers dates back to 1928 when E.A. Fernando established E.A. Fernando Jewellers in Chatham Street, Pettah. Following a successful journey, his son, Raja Fernando renamed the business as Raja Jewellers in 1962. The third generation of the family, Ashoka Eliyapura and Athula Eliyapura registered the company as a Limited Liability Company.

Raja Jewellers has been adorned with a train of awards at the Presidential Sate Awards organised by the National Gem and Jewellery Authority. Four Presidential Gold Awards were presented for the Best Jewellery Manufacturer, the Jewellery Organisation with the Highest Quality Standards, Best Gold Jewellery Designer and the Most Experienced Gem Cutter, reaffirming Raja Jewellers as the monarch of the gold world.