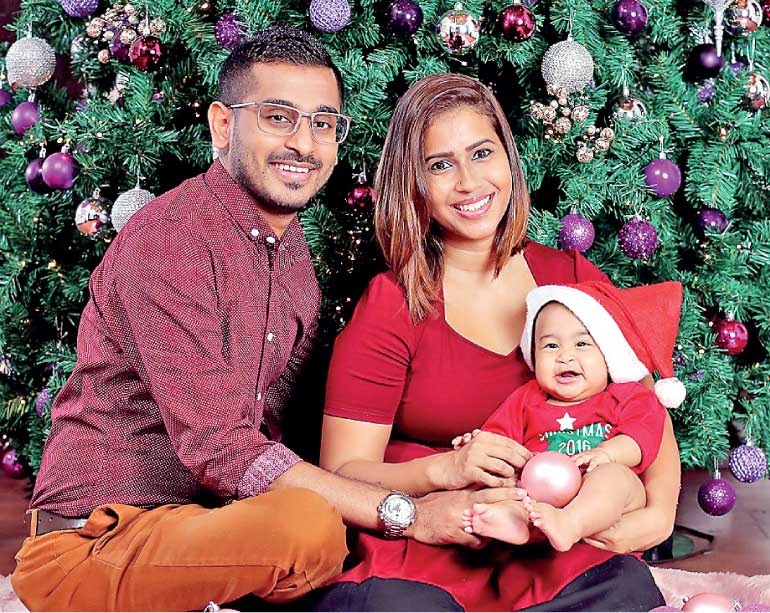 Come October there is that chill in the air that signals the coming of the holiday season. Despite all the talk of commercialisation and what not, Christmas is still about joy, peace, love, laughter and family. One of the oldest ways of spreading that joy to those closest to you and across the miles was by sending greeting cards. Dating back to the mid-19th century greeting cards have always been an integral part of the season.

This year Sri Lanka's most sought after photographer and his team at TheFotoCube are giving everyone an opportunity to personalise their greeting cards in a unique way. TheFotoCube who are known for their innovative approach to photography and videography are introducing a special package for couples, families or even corporates to personalise their Christmas greeting cards.

TheFotoCube will schedule a convenient date and time for a shoot at their studio complete with Christmas props of your choice. The keen eye of the photographer will capture precious moments filled with joy and laughter without too much of static posing, a signature of TheFotoCube's photographic excellence.

"TheFotoCube has become synonymous with doing things different and our TheBabyCube shoots of documenting an entire term of pregnancy to post-child birth have become so popular with families. No two couples will ever get the same set-up or props. Our team uses the personalities of the parents to creatively capture precious moments that last a lifetime," said Rasha Yusuf of TheFotoCube.



"It is true that we capture a moment with our images but for us it's so much more than that. When we do a shoot we make lifelong friends and in a way become a part of the family. We have so many customers who start with a wedding, a pregnancy shoot thereafter and then go on to work with us for baby shoots, birthday parties and so much more," added Dhanush.

Once the shoot is complete, a DVD with the images in size specifications as per the customer's requirement is provided. Additionally, if required albums, enlargements and prints can also be ordered.

For more information and to book your time please call 0777 880224 or email [email protected].