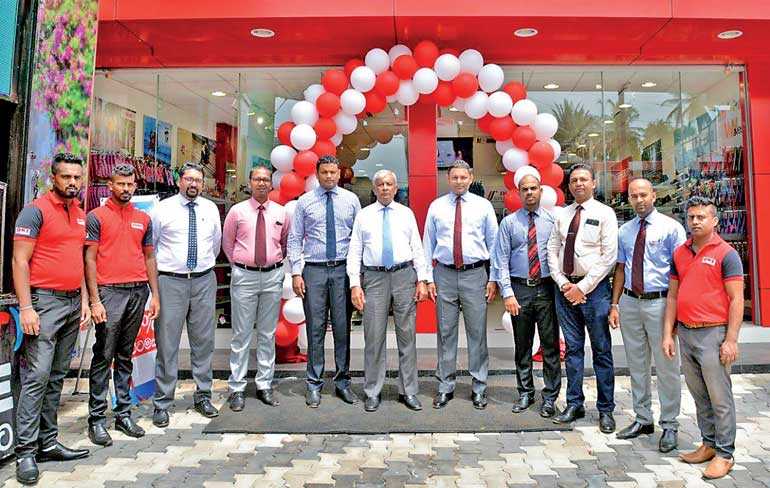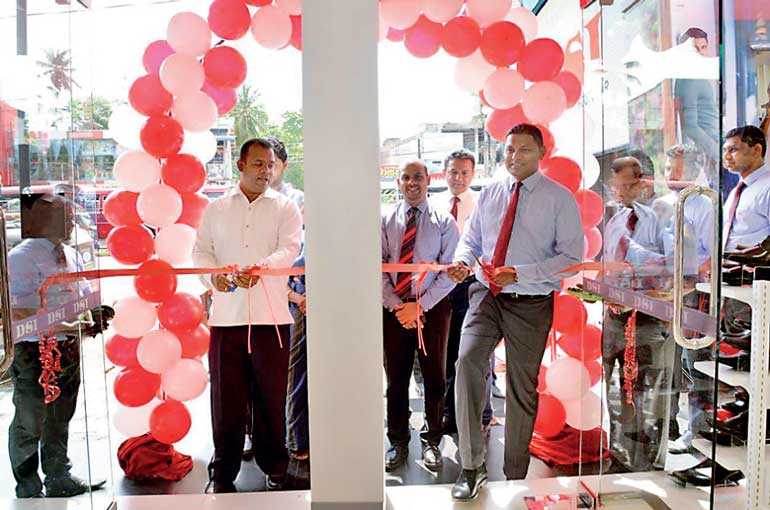 D. Samson & Sons Ltd. recently celebrated the opening of its new DSI Showroom in the Dambulla town, located at No. 547, Anuradhapura Road, Dambulla.
Strategically located along the Anuradhapura road, which bustles with both local and foreign tourists throughout the year, this new outlet is aimed at providing fast access to the brands' latest range of designs while expanding the brand reach.

The outlet offers a range of footwear crafted to comfort travel-weary feet, in an environment optimised for a fast shopping experience for customers with limited time. The outlet showcases the whole range of fashionable footwear suited for all occasions, selected from popular local and international brands, to provide a novel and exciting shopping experience for ladies, gents and children. The new outlet is designed to provide valued customers with an enjoyable shopping experience and a highly efficient service.

The occasion was attended by D. Samson and Sons Emeritus Chairman Nandadasa Rajapaksa, D. Samson and Sons Managing Director Thusitha Rajapaksa, D. Samson and Sons Director Asanka Rajapaksa, Mayor of Dambulla Jaliya Opatha, Deputy Mayor of Dambulla Sameera Jayasekara, D. Samson and Sons National Sales Manager – Retail Naleen Weerawardane, D. Samson and Sons Senior Manager – Office Administration Thilak Weerakoon and D. Samson and Sons Senior Manager – Marketing and Wholesales Channel Operation Duvindra Corea.

"Dambulla has served as an economic nerve center of the country for decades, traders from across the country continue to arrive here for the purpose of purchasing supplies. Dambulla also boasts a rich cultural heritage. Therefore, we are immensely proud to open our third outlet in this economically and culturally important city, to establish a very strong brand presence in the area. We hope this will serve to further strengthen our relationship with our valued customers. As always, we are dedicated to providing them with the best possible experience in footwear," Managing Director Thusitha Rajapaksa said, while addressing the guests.

One of the largest retail networks in the country, D. Samson & Sons serves as the sole distributor of a number of local footwear brands including, DSI, Ranpa, Samsons, DSI Supersport, Beat, Beach, Petalz, Fun Souls, Tamik, Waves, Jessica and AVI as well as popular international brands such as Clarks, Florsheim, Red Tape, Reebok, New Balance, Puma, Fila, U.S. Polo, W and Aurelia.

The company network currently boasts 216 company outlets, 4,000 dealers and 50 sales representatives islandwide, dedicated to providing all customers with the best in footwear.