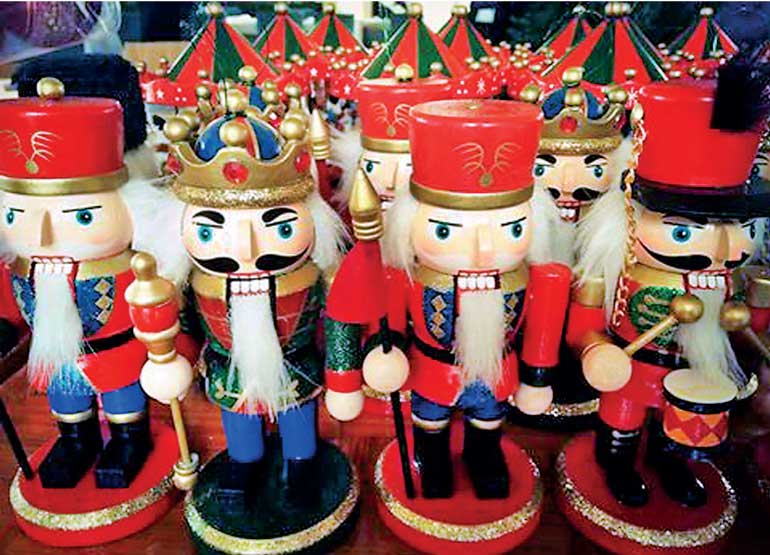 With the festive season just four months away, MAIC promises to make all your decoration stresses disappear. If you are on a budget or are looking for the most traditional or creative seasonal theme for your company or yourself, you don't need to worry as all your seasonal decorations will be customised as per your requirement and brief.

Damsara Galappatthy, Assistant Manager – Marketing Services from Overseas Realty Ceylon, talking about MAIC said, "No hassle would be the perfect way of describing what it is to work with Charith and his team at MAIC. We have worked with them for two consecutive years and are going on our third, as they are so very flexible and are able to adapt to any brief or budget. What I like is that they take their job very seriously and seem to evolve year on year in both creativity and professionalism."

One of the first things that strike you about the chic decorations created by MAIC is the familiarity of the concepts they create with a mix of both traditional and new age designs. Having worked with both corporate clients and individuals, MAIC is able to churn out something that is uniquely yours whatever the festivity maybe.

Marlon Abeyakoon, Director Operations, Hilton Residences, speaking about their partnerships with MAIC said, "First year back after many years overseas, and I was given the task of sourcing a supplier for our seasonal decorations, it was definitely a challenge as in Sri Lanka most things are done by word of mouth, thankfully I got lucky as someone recommended MAIC for the work they had done for the World Trade Centre. Charith from MAIC listened to my brief absorbed everything and came back to me with the most sensational concept for the season. We worked together to fine-tune and finalise the idea according to my budget and they set up the decorations throughout the whole hotel like elves in the most professional and timely manner. I can't say I have anything but high praise for their professionalism and dedication to the job." MAIC creates bespoke decorations for all events, including those that take place around Christmas. They can create a total theme for your space or the most traditional style Christmas tree complete with specially crafted decorations. Their client list includes Exclusive Lines, GFlock, Asia Capital, The Foto Cube, Health Guard, Amante and MINI - Prestige Automobile. For further information contact them on 0773 72 1389 or visit their Facebook page www.facebook.com/decorbymaic.