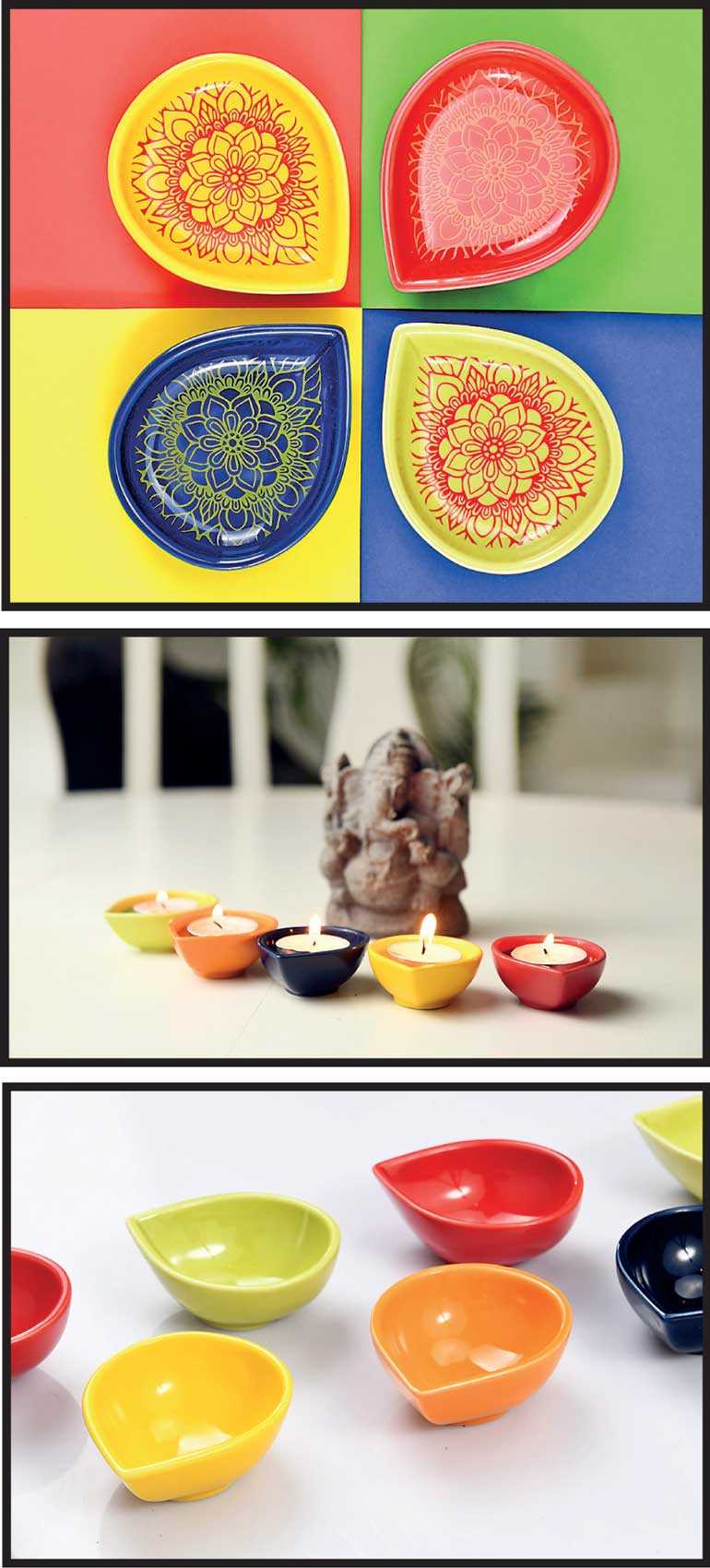 Dankotuwa Diyas can now be purchased from Amazon.com, Kapruka.com, all Dankotuwa Porcelain showrooms and leading retail stores island-wide
Diyas from Dankotuwa are completely pure and animal cruelty-free, as the raw material used for these products does not contain bone ash
Dankotuwa Porcelain PLC, renowned for its luxurious and elegant porcelain tableware, has launched 'Diyas by Dankotuwa,' the perfect way to mark a cultural or religious celebration, or even any special day.

Launched just in time for Deepawali 2018, 'Diyas by Dankotuwa' are superior quality porcelain lamps, which are colourful and long lasting. Washable and re-useable, they are ideal for a number of occasions, including celebrating cultural and religious festivals such as Deepawali, Christmas, Thai Pongal, Avurudu and Vesak, as well as decorating one's shrine or altar at home.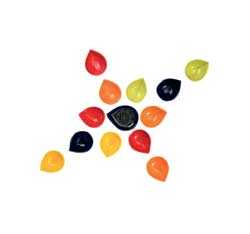 They are also perfect for new beginnings, like those related to weddings, housewarmings, birthdays, New Year celebrations, etc., and are ideal for general home décor purposes, such as when soft flickering lamplight is needed to convey an aura of tradition or intimacy. Currently on offer at the Dankotuwa Porcelain Signature Showroom as well as the brand's Crescat, Union Place, Kirulapone, and Negombo stores, 'Diyas by Dankotuwa' are also available on e-commerce sites such as Amazon.com and Kapruka.com, as well as general retail channels such as Thilakawardana, Legends, ODEL Home, Nisaco, Homeware, Art of Living, and selected Arpico and Keells Super outlets.

Now on sale at a very special introductory price, the 'Diyas by Dankotuwa' product range comes in a Single Colour Diyas Pack, a Design Diyas Pack, and a Five-in-one Diya Pack. Each pack comprises two diyas, so they are very affordable gifting and home décor options.

"Truly exceptional and pure, our diyas are initially available in a single colour and a design option, as well as a unique five-in-one version, which are very affordable. They are the ideal decoration to keep traditions alive with a modern twist during Deepawali, Christmas, Thai Pongal, Avurudu, and Vesak, or even when personally marking a new beginning," stated Dankotuwa Porcelain Chief Executive Officer Dr. Sajeeva Narangoda.

Further, it is noteworthy that the all-new 'Diyas by Dankotuwa' collection continues to expand Dankotuwa Porcelain's ever-increasing gifting range, where design excellence is blended with modern thinking to deliver a delightful and convenient experience. Over the years, Dankotuwa Porcelain has designed, developed and mastered the art of world-class tableware, which the Company is now well poised to augment by venturing into the area of high-quality porcelain for the giftware space.

Dankotuwa Porcelain PLC, a subsidiary of Ambeon Holdings PLC, commenced its commercial operations in 1984. From superior glazing technologies, personalised designs and endless options, the company continues to create timeless and modern collection of porcelain ware that expresses exclusive dining experience for every occasion. "A member of the Ambeon Group, Dankotuwa Porcelain continues its creative streak with the all-new 'Diyas by Dankotuwa' gift range. This is just the latest in a string of new and unique innovations, and our valued customers and shareholders can expect additional designs and products, that will both thrill and fascinate, to be launched over the coming months, aimed at bolstering and exciting our fans and the industry alike," stated Ambeon Capital PLC and Ambeon Holdings PLC Group Managing Director and Chief Executive Officer Murali Prakash.

Globally recognised for its luxurious and elegant porcelain tableware – one with remarkable whiteness that radiates a sense of pristine beauty, Dankotuwa Porcelain manufactures superior quality porcelain tableware for reputed international brands such as Portmeirion, Oneida, Macy's, Country Road, Lenox, John Lewis, Crate & Barrel, Migros, Jashanmal, Ralph Lauren, the Walt Disney Company, and Dilmah. As a result, the company has been instrumental in significantly expanding the profile of Sri Lankan porcelain tableware, taking it to new heights worldwide.

Another important feature of Dankotuwa Porcelain tableware is the fact that it is safe for all aspects of dining, as the raw materials used for white products are Lead (Pb) and Cadmium (Cd) safe, and does not contain bone ash. The company has the unparalleled distinction of being the first tableware manufacturer in Sri Lanka to obtain the relevant ISO certification, thus maintaining high quality standards where products can be used in a microwave or a dishwasher.

Voted as one of Sri Lanka's Super Brands, recipient of the Presidential Export Awards and nominated as Most Outstanding Exporter (NCE) on several occasions, the elegance, sophistication and superiority of Dankotuwa Porcelain has earned for the company a reputation for being the best in Asia, Europe and the US. Within the milieu of growth, the Group continues to progress in the areas of Social Compliance Initiative and Monitoring Systems, which demonstrates its commitment towards maintaining overall social standards while conducting its business.