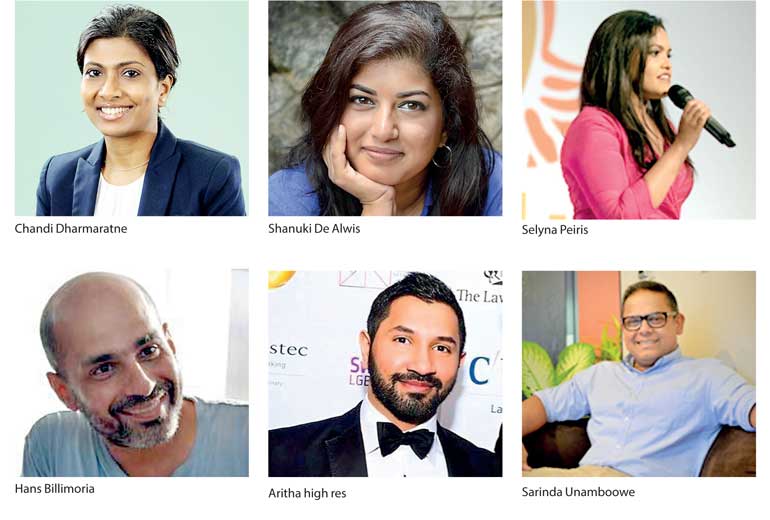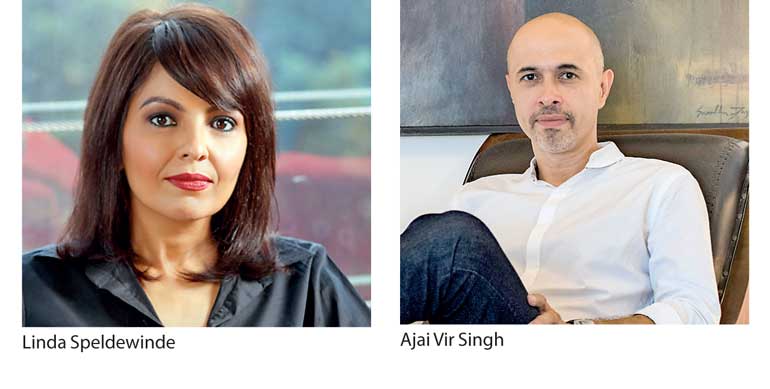 An evening of empowerment and eco-vision at Shangri La Hotel, Colombo
Event features TEDx Colombo Speakers and Eco Chic Fashion Show
Sources cite that women's equality is still a long way off. There is a strong call-to-action to press forward and continue to progress Gender Parity. People around the world are mobilising for a future that is more equal, working relentlessly to claim women's rights and realise their full potential.

The event includes welcome cocktails, panel discussion, an Eco Chic Fashion Show, a seated "green inspired" dinner and a celebratory bubbly toast– all for a good cause.

Event Producer Latika Alok says: "International Women's Day means different things to different people. For some women it's a celebration, for others it's a call for action to accelerate gender parity. This year we would like to 'Press for Progress' not only on gender equality but also on the importance of sustainability and recycling – creating awareness through our fashion industry with an Eco Chic Fashion Show. The evening is all about empowerment, inspiration and promoting green living."

Ladies VIP Night invites a panel to discuss how we can 'Press for Progress'. The panellists include the following: Selyna Peiris – TEDx Colombo Alumni, an Attorney-at-Law, and Director of Business Development at Selyn Handlooms, Sri Lanka's only fair trade guaranteed handloom company employing majority women; Sarinda Unamboowe – TEDx Colombo Alumni, MD MAS of Linea Aqua and MAS Kreeda; Hans Billimoria – The Grassrooted Trust, works on sexual and reproductive health education and prevention of gender-based and partner violence, including sexual harassment in the workplace; and Chandi Dharmaratne, Senior HR Director, Virtusa – a global IT services company.

The panel will be moderated by Aritha Wickramasinghe, an international banking lawyer, a founding trustee of the global education initiative THINK EQUAL and the Director of Equality Law at legal pro bono platform iProBono. He is also a TEDx Alumni.

Shanuki De Alwis, TEDx Colombo Alumni, will be doing an introduction skit to the panel discussion. Shanuki is the General Manager of Vision1, an international advertising agency and an actor. She is part of Sri Lanka's leading English theatre companies as well as being a choreographer and TV presenter.

In collaboration with Saaraketha, Sri Lanka's leading organic food company, Shangri-La Hotel, Colombo will present a unique organic-inspired menu, using native Sri Lankan ingredients and heirloom recipes, interpreted in a contemporary manner.

Timothy Wright, General Manager and Vice President of Shangri-La Hotel, Colombo, had this to say: "We are proud to partner with VIP Ladies Night – Press for Progress as many aspects of the event align with Shangri-La's own core values. In our recruitment drive to open Shangri-La Hotel, Colombo we sought to employ and empower women in multiple disciplines of the hotel."

On the organic-inspired menu, Timothy elaborates, "Shangri-La Hotels and Resorts own culinary sustainability initiative, 'Rooted in Nature', focuses on featuring the finest locally and ethically-sourced ingredients, toward a more responsible contribution to society as a whole." The evening includes an Eco-Chic Couture Fashion show. To help raise awareness of the importance of Ethical Fashion, Designers will showcase their specially created pieces. Fashion Designers/Houses include Amberry, Conscience, Charini, House of Lonali, Kanchana Fernando, Limka By Kamil, Fashionmarket.lk, Krishani Rathnaraja, Nithyarn Ltd., Original Source & Supply, Romona Oshini, Sthri By Selyn. Ramani Fernando Salons is the Official Hair & Beauty Partner.

Ajai Vir Singh, the visionary and leader behind the Responsible Fashion Movement, will be a special guest speaker talking about how his sustainable movement will Press for Progress for the fashion industry.

"There is so much knowledge available, yet the need is to act and create fashion products which are green conscious and earth sensitive, everyone knows that the fashion industry has a negative impact on the environment, can Sri Lanka take the lead through the responsible fashion movement and show the region how knowledge can be converted into green thinking solutions. My heart is to involve more and more students into this program."

Other champions of good, responsible businesses supporting this event are electronic media, Lite87, Official TV Partner Hi TV, Creative Partner, Vision One, Ticket Print Partner, APS Logistic. BMW will be promoting its BMW i3 which is the world's first series production model to be designed for sustainability at every stage. Sand Floral, Design Partners, are creating the green décor for the evening. Ophir will be providing a luxury door gift.

To this end, Ladies VIP Night continues to support local charities by seamlessly blending the opportunities to socialise and have fun whilst contributing towards building a stronger community.

Ladies VIP Night will work with Shangri-La Hotel, Colombo to support Ceylon Fellowship of Service – Prithipura Home, where a proportion of the ticket value will be given to this charity. Prithipura Home provides an environment from childhood to adulthood for approximately seventy mentally and physically, differently-abled male and female residents. Prithipura Home ensures a safe place for the special care and rehabilitation of its residents to overcome challenges due to mental, physical, social or economic reasons.Linda Speldewinde, Entrepreneur Founder of AOD Colombo, Fashionmarket.lk, will be the invited to toast all women across the world.

"When speaking about equality, we hear a lot about the consequences of women but let's also divert our attention to what women can cause, as equals in this world. I think it's important to celebrate this aspect of equality too because women are not only casualties but also influencers, movers and shakers of everything that has shaped our world. We should celebrate fellow women on the inspiration, positivity and transformation that we have caused, and can cause, through our work, personas and lives."

Tickets at Rs. 6,500 are limited, so book early by calling the ticket hotline on 0778591846. Tickets includes a welcome cocktail hour, an Eco-Chic Fashion Show, a seated organic-inspired dinner, a celebratory glass of bubbly for the toast and a special luxury door gift – all for a good cause!

Men are most welcome to attend.

Participating sponsors will be profiled along with event updates on the Ladies VIP Night Facebook page, ladies.vip.night.colombo.