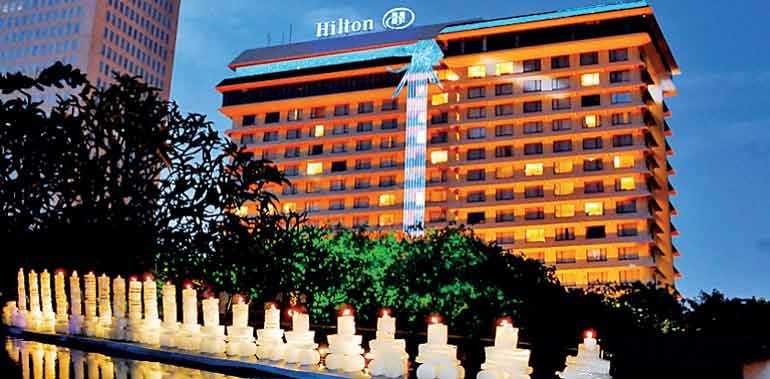 ---
Defining the bar of hospitality in the country, Hilton Colombo is the destination that offers a premier personalised service and has remained an icon in the industry for 33 years. Hilton Colombo celebrates its 33rd anniversary on 11 September and will be offering a 50% discount.

Patrons can enjoy this special offer from 7 to 13 September at Graze Kitchen and Curry Leaf during lunch and dinner. In addition to the celebratory offer the hotel is creating some exciting culinary experiences this month. A roulette of flavours await diners at the restaurants to make everyday a feast! You can take your palate for a spin with the spectacular gastronomical combination of flavours from around the world.

Sign up for a Mediterranean Culinary Cruise at Graze Kitchen on Sunday 6 September where diners will be awed by the variety on the lunch buffet; from Spanish cuisine to Italian, French, Greek, Turkish, Lebanese, Egyptian, Moroccan and Libyan.

A few of the many dishes that will be available are the Italian Prawn panna cottas, Spanish Patatas Bravas with cheat garlic aioli, Oysters with champagne strawberry mignonette, slow roasted Persian lamb with pomegranate salad, Sigara Böreği, filo pastry rolled feta cheese, Falafel, Börek, harissa chicken wings, whole mutton kabsa (baby ouzi), Italian pastas and pizzas, roasted pork belly carvery, prime rib with merlot jus, the Maltese Lampukie Pie, Moroccan Loubia Stew, Kushari, Egypt's national dish that originated during the mid-19th century and is a widely popular street food, the classic Moroccan stuffed fried sardines and a range of delectable desserts to round off your hearty meal. The lunch buffet is priced at Rs. 4,888 nett and will be from 12 noon to 2:30 p.m.

The dinner buffet at Curry Leaf gets bigger and better! From 7 September onwards, diners can enjoy exotic local fare and fresh seafood from the seafood market for just Rs. 3,588 nett per person (supplementary charge applicable for lobster/jumbo prawns/mud crab). "You can select your fish and have it prepared anyway you like. We do devilled, poached, fried, grilled, curry and so on," says Executive Chef Robert Mujagic. The restaurant is open nightly from 7 p.m. to midnight. Diggity Dawgs are coming back to Café Kai from 14 to 27 September – Homemade artisanal sausages in freshly baked breads and sweet dessert dogs for those with a sweet tooth. The menu consists eight unique and interesting combinations, namely, Naan Dog – Tandoori chicken sausage, raita, greens, tomato, lime pickled mango on open naan, Baroque Reuben – Sour pork sausage, Swiss cheese, caramelised, onions, sauerkraut, sweet relish, Russian sauce in a dog bun, Club Cup - Cajun chicken, greens, brie cheese, walnut, date jam, pesto mayo, egg, white toast, Chili Dog Cup - Beef sausage, ground beef, cheese, baked beans, sweet corn, onion, cumin chili, sweet bread cup, Foot Long Pizza Dog – Foot long baguette, tomato chunks, cheese, pork chorizo sausage, pollo picante, cherry tomato, red curry, green long pepper, jalapenos basil.

The dessert range consists of Banana Dog – Banana fritters, golden syrup, chocolate sauce, vanilla ice cream, sweet bun, Donut Board - Pistachio cream, milk chocolate chips, rusty dust, cinnamon sugar, long donut and the Rose Strawberry Dog – Strawberry, rose water, saffron, Nutella, Lemon sugar in a long donut. This menu will be available from 11 a.m. to 10 p.m. Go on Sunday 13 and 27 September to enjoy the 'Washoku' lunch buffet where you get to savour Chef Hikaru San's special menu. It is an unlimited indulgence of Japanese cuisine for just Rs. 4,888 nett. Prior reservations are highly recommended. Block out your calendar for a combination of Singaporean and Malaysian cuisine on Sunday 20 September, happening at Graze Kitchen. Lunch buffet rate is Rs. 4,888 nett. There is something for children too. Kids between the ages of five and 12 can make a date with the Chef on Saturday 19 September to make and taste ravioli. Tickets are priced at Rs. 2,000 nett and requires bookings in advance. Call the F&B Promotions office on 2492492 for details.

Terms and conditions apply for the anniversary offer. For more details and bookings, contact the F&B Reservations Desk on 2492492.