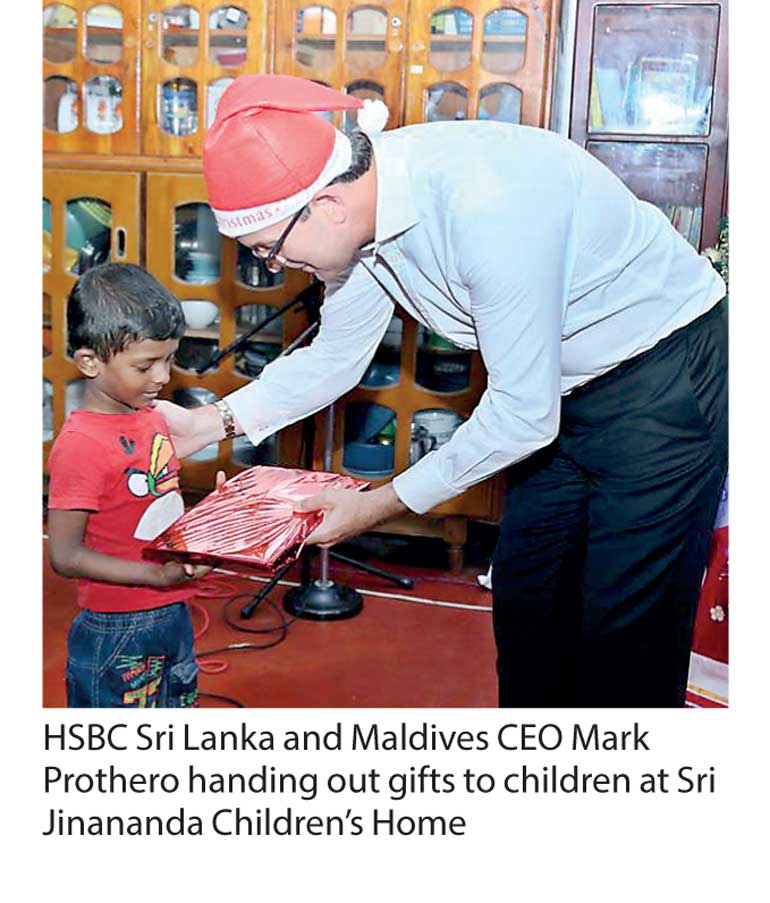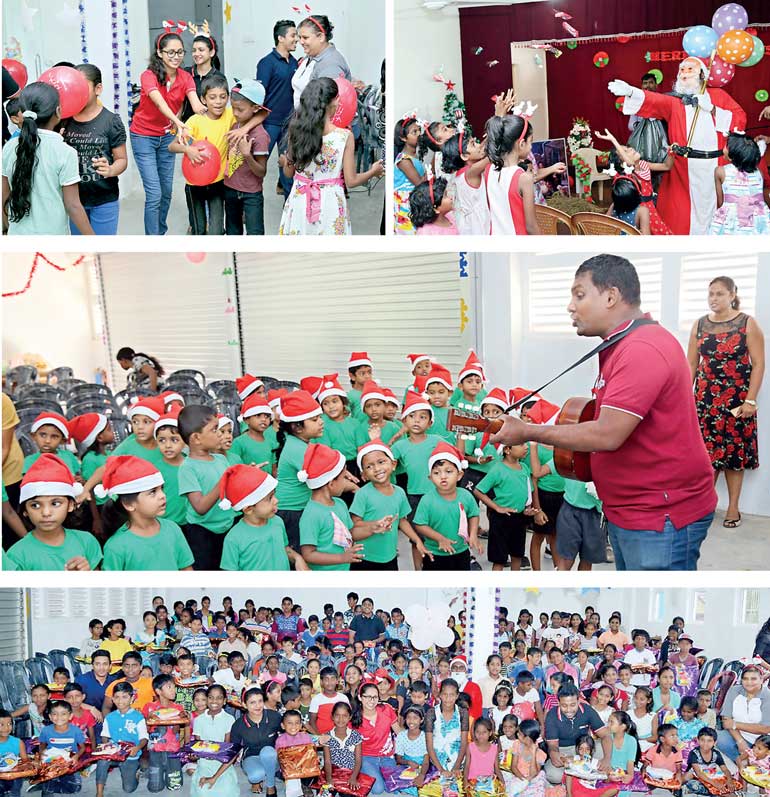 There are whole families who could be missing out on Christmas celebrations due to disadvantage. Each year HSBC employees volunteer their time to visit children from several homes to make them feel part of a society who cares.

For over 10 years, HSBC has been spreading the joy of the season with those less fortunate. This year too, the bank brought smiles to the faces of over 350 innocent children from four children's orphanages by creating a feeling of commonality regardless of background or religion. The Christmas program was held from 28 November to 5 December at the Salvation Army Girls School Dehiwela, Paritas Convent (Meth Mihira Special Education Centre) Moratuwa, Community Concern Dehiwela and Sri Jinananda Children's home Wellawatte.

HSBC employees who volunteered for the program met with staff from the four homes to understand the requirements of the children in order to plan for the special celebrations with them. Children were entertained with sing-alongs and fun games and treated to delicious festive goodies with a surprise visit by Santa who handed out gifts to all the little ones and joined into sing their favourite Christmas Carols. The lovingly made decorations, grand Christmas trees and twinkling Santa hats complimented by the happy, sweet notes of children singing carols and Christmas songs rang in the true spirit of Christmas.