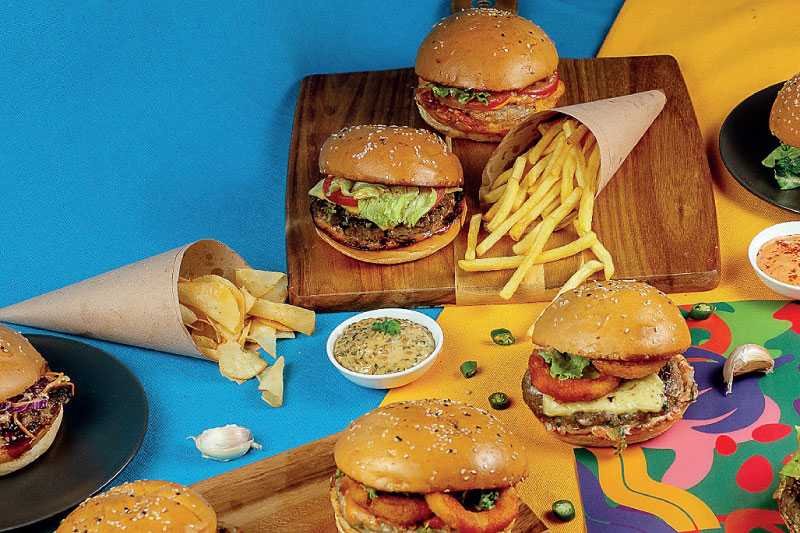 Full'r burgers
---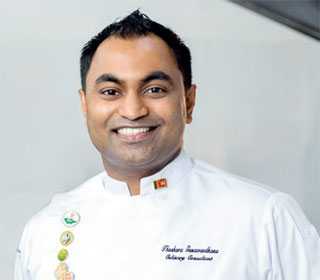 Thushara Gunawardhana
---
What makes a good burger? Some may say it is all in the patty? Others are more privy to the trimmings and works that go in to it. Then there are those who say it is the sauce that makes it magic. For the good folks at Full'r it is all this, 100% locally sourced ingredients and handcrafted with love.

Full'r is Colombo's latest entrant in to the burger scene and has been in operation for less than a month. Its arrival though has created quite a stir with the gourmet burgers bringing in a whole new twist to this international favourite.

"It all starts with sourcing every element of Full'r burgers from local vendors," says Thushara Gunawardhana, the creator of Full'r's range of burgers. With over 17 years' experience in the culinary and hospitality industries both locally and internationally, Thushara's aim was to create a 100% Sri Lankan product.

Using his expertise in international fast food chains and 5-star properties in Australia, Thushara returned to Sri Lanka wanting to create unique restaurant and food brands. He has spent many years studying the landscape, and following his passion for food through consultancy and direct involvement in kitchen design and concept development both in Sri Lanka and overseas.

The recipes designed and customised for Full'r are a culmination of Thushara's knowledge, knowhow and pure love of food. Each burger has been carefully curated, each patty is handmade with care, and every drop of sauce that goes in is poured in with the utmost precision.

Sri Lanka may not have easy access to ingredients that are considered gourmet in the rest of the world, but Thushara believes that we have some of the most unique and flavoursome ingredients available locally, and has used these as his inspirations to create these amazing handcrafted burgers for Full'r, and is ready to share it with all of us.

The menu at Full'r is all about combining the right flavours to suit even the most discerning taste buds. The patties and sauces are made from scratch and unique flavour profiles are featured in every burger.

For instance 'The Hometown Hero' is their signature Sri Lankan Beef Burger, with the star ingredient being the handmade beef patty which has been infused with local chillies. For those who do looking for something without a spicy kick, 'The Bees Knees' may be exactly what you are after. Perfectly grilled chicken pieces with their homemade honey mustard glaze on top, this burger just oozes flavour.

And Full'r isn't leaving out the vegetarians either. 'That's What Cheese Said' is the first of many vegetarian burgers that will come out of their kitchen. This creamy cottage cheese flavour explosion will leave you completely satisfied. All this and more awaits burger aficionados.

Full'r burgers are put together in a state-of-the-art cloud kitchen designed by industry experts. Some of the world-renowned kitchen equipment including the Rational iCombi Pro is exclusive to this set-up and was specially flown in for this purpose.

Staff have been well trained not only in precision but also the most stringent health and safety measures given the current situation. Full'r will also commence operations in a second cloud kitchen based in Mount Lavinia to cater to the suburban clientele of the locality.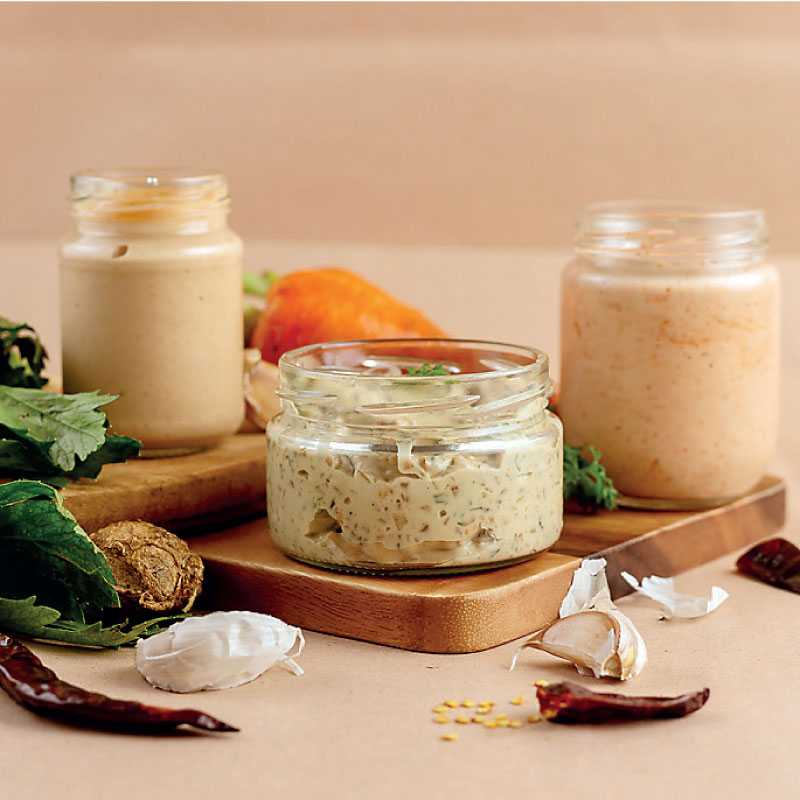 In-house sauces made of 100% local ingredients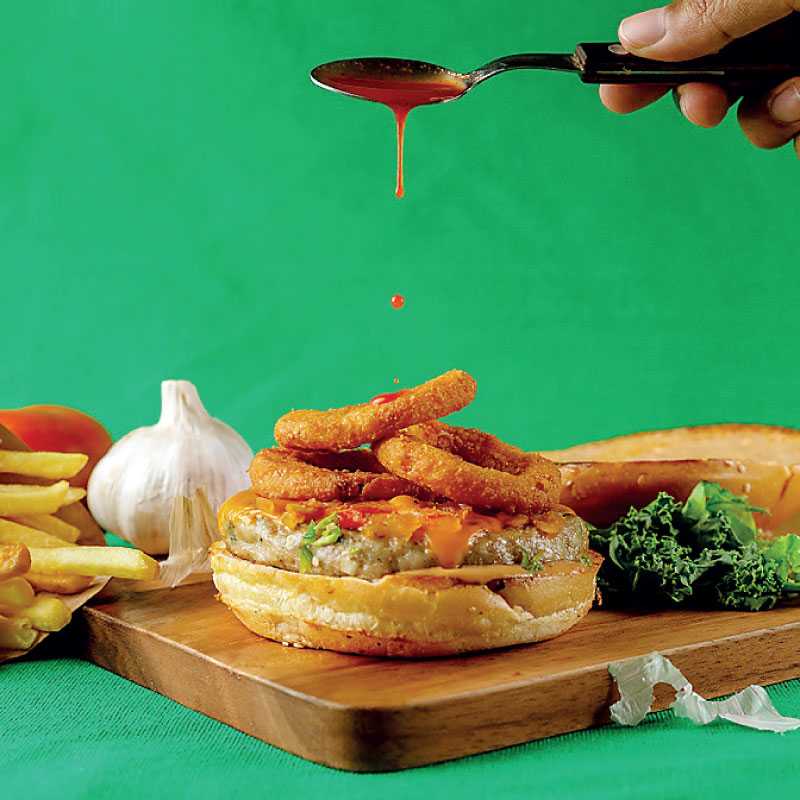 It's all in the sauce!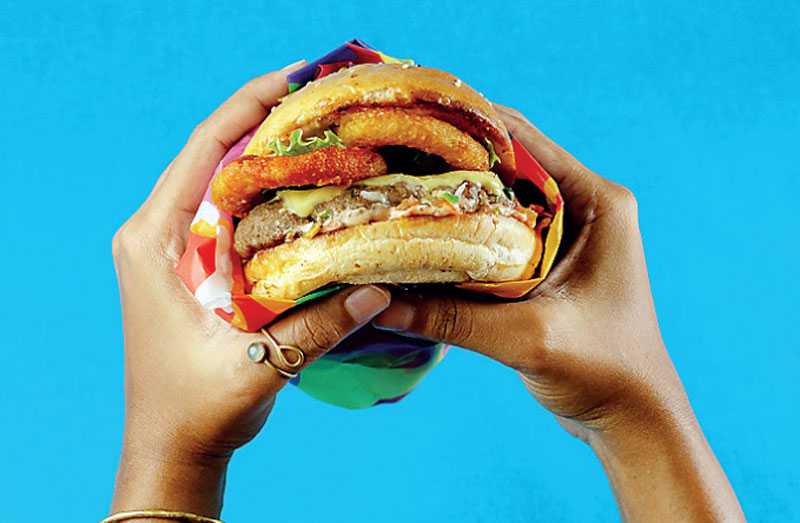 The works in a Full'r burger
---