D. Samson and Sons Ltd. celebrated the opening of five new showrooms over the course of the recent months. The new showrooms showcase a range of footwear and apparel for ladies, gents and children, suited to every occasion. The showrooms also boast an interior layout that makes shopping more convenient and comfortable for customers. A staff of qualified professionals has been assigned to each of the showrooms to ensure that customers walk out with exactly what they need.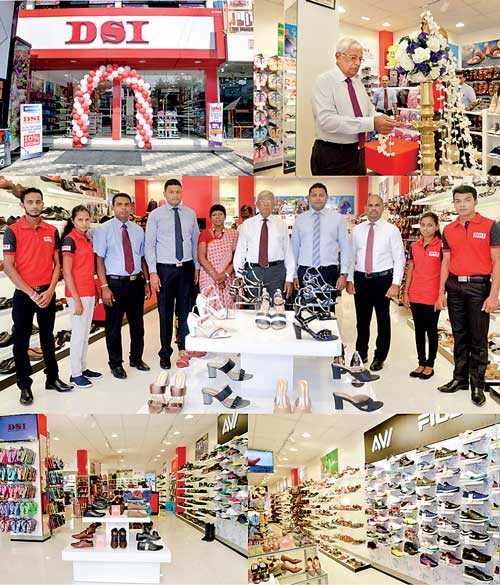 No. 547, Anuradhapura Road, Dambulla, No. 251/8, Kaduwela Road, Battaramulla and No. 6, Nawalapitiya Road, Gampola are the locations of the brand new DSI Showrooms, while No. 15, Market Place, Gampaha and No. 32, Perakumba Mawatha, Kurunegala are the sites of the re-opened stores.

The showrooms were declared open by D. Samson and Sons Ltd. emeritus Chairman Nandadasa Rajapaksa in the presence of its Managing Director Thusitha Rajapaksa, Directors Kaushalya Perera and Asanka Rajapaksa, and other members of the organisation's management staff.

As the largest footwear retail network in Sri Lanka, D. Samson and Sons Ltd. serves as the sole distributor of a number of local footwear brands including DSI Supersport, Beat, Beach, Waves, Samsons, Ranpa, Petalz, Fun Souls, Tamik, Jessica, AVI, and popular international brands such as, Clarks, Redtape, Reebok, Puma, Fila, U.S Polo, Arrow, W and Aurelia.