The Sri Lanka Medical Nutrition Association (SLMNA) recently declared to the Ministry of Health that the excellent nutrition in the moringa leaf will strengthen the immunity to fight all viruses. It said that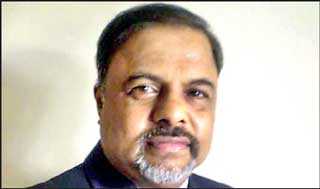 SAJ Associates Managing Director Jayampathy Arambepola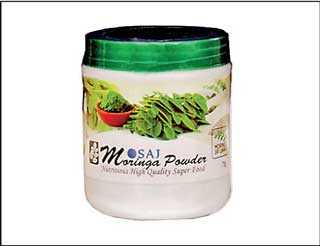 moringa, with its high level of nutrients, will increase the immunity of people to fight any virus.

SAJ Associates, which has introduced scientifically-processed moringa leaves, with no loss to nutrients, said that the SLMNA statement is valuable. SAJ Associates Managing Director Jayampathy Arambepola acknowledged that the positive statements on moringa helped the Company to obtain some very high potential inquiries from UK, Hong Kong and Canada. He is confident that they will turn to gold and in fact, the UK has.

"I must thank SLMNA for the statement and call upon them to do such important research and make valuable evaluations," Arambepola said. "It is good to see a proactive role from an Association to explore market opportunities for our Sri Lankan products."

"A positive change in role to help new Sri Lankan products like moringa to explore new international and local markets, and will in turn help increasing farmer incomes and also the health quality of the people," he added.

Talking further about the product he said "My absolute dream or vision is to take my range of SAJ moringa products, which are now USDA and EU organic certified, to each and every dining table. The health benefits of moringa are so good that we cannot miss it with your daily food."

Continuing he said "Worldwide, moringa is a "superfood" and we must make it happen in Sri Lanka as it will improve the health quality with more nutrition, strengthening the immunities of our people with minimum cost, and also help our farmer's incomes."

Although the humble 'murunga' (moringa) is taken for granted as a common dish in our day-to-day lives in Sri Lanka, few realize that the moringa leaf related products are identified as a "super food" worldwide due to its amazing range of health benefits.

The Health benefits are wide and unique as it helps the control of diabetes, cholesterol and blood pressure, among many others. It also boosts stamina with energy and strength, improves immunity and protects the skin keeping it youthful and shinning. Packed with vitamins, nutrients, proteins and amino acids, it is also a super anti-oxidant with many anti-aging properties.

Speaking further he said, "Recently a defense establishment in the suburbs of Colombo has made the first order of moringa for its trainees for stamina, energy and strength with the strenuous training they undergo."

A senior Defence official spoke of its benefits with his experience he had with his duties in peace-keeping and wanted his men to experience the same health benefits he has had with moringa.

He also said "I am a daily, habitual user of moringa powder."

"I spray two table teas spoons of the Moringa powder on all my three meals and has found the numerous benefits it has had on my health. My stamina, the strength on my legs, the energy I have to work, have all improved vastly and helped me to keep working without the tiredness, as in the past."

"I have my moringa powder on the dining table. Likewise, moringa powder must be on to each and every dining table and sprayed on to all your meals as the health benefits are too good to miss it. Our people must be informed, awareness created and we need to share numerous health and other benefits it has."

Moringa is nothing new to Sri Lankans. The nutritious leaves are used as mallum and also in the preparation of prawns and crabs as a cooling effect with these two 'heaty' meat items. In the villages, moringa leaves and the hard-outer bark layer are commonly used as an antiseptic when poisonous creatures and insects sting or attack people in the fields. Moringa is thus an integral part of our daily lives.

SAJ Associates' organic certified products are available online on www Darsz.lk and at selected outlets and pharmacies of Arpico, Keels supermarkets and others. Arambepola said distribution and availability is not the best and needs improvement which he is working on.

He also said Green Tea is used very regularly compared to what it was used in the last five years. The Moringa green leaf Tea is also turning into a very popular drink due to its nutritional properties and can be drunk like green tea for maximum benefit.

With increasing awareness worldwide on the health benefits of moringa, the moringa capsules are catching up fast, with the green moringa powder packed into a capsule for easier usage as a food supplement.