EKKO Founder and Creative Director Lalantha Watudura and ODEL Chairman

Ashok Pathirage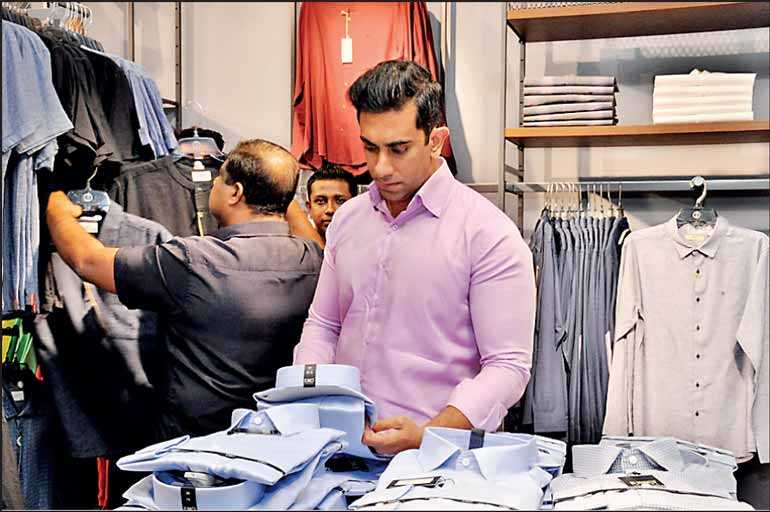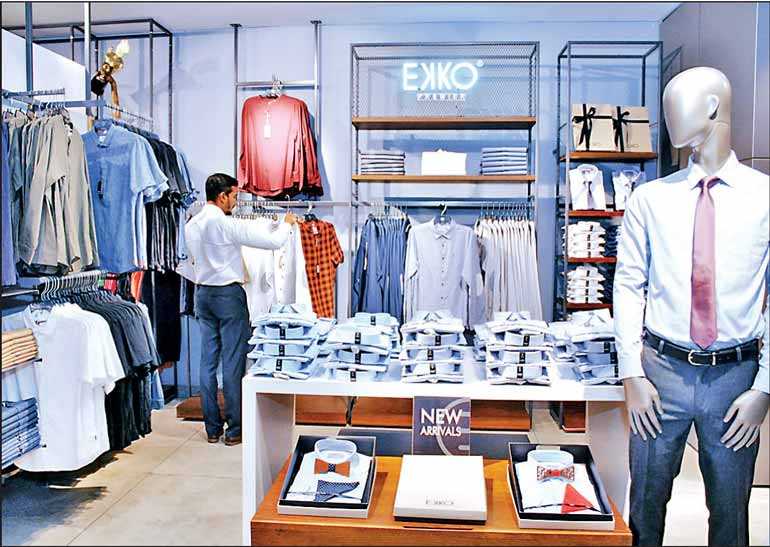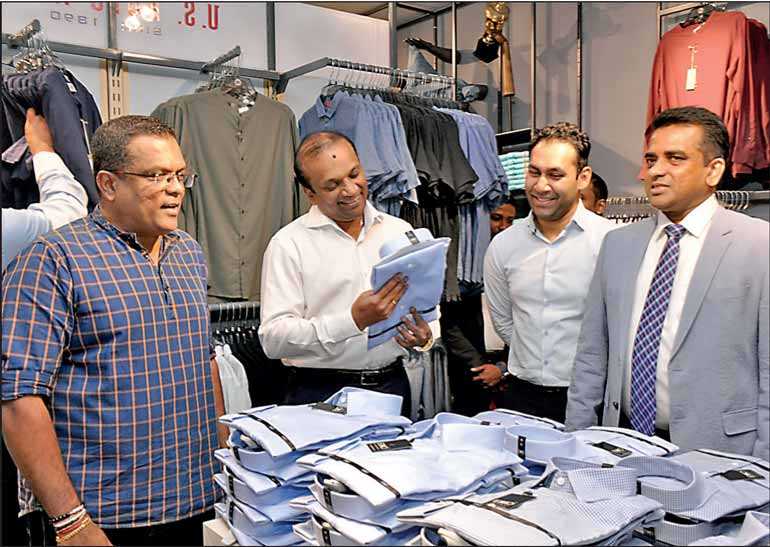 EKKO Shirts corner at the Alexandra Place ODEL outlet
---
By Divya Thotawatte

Bringing forth a new edge to office wear in Sri Lanka, EKKO menswear brand unveiled last week its Premier formal shirts collection which will be available exclusively at Odel outlets.

A fashion label for men birthed in 2013, EKKO won the Own Brand Award of the Industry Category at the Mercedes-Benz Fashion and Apparel Awards in 2015. EKKO, with its fashionable and elegant pieces has now become internationally renowned, given the attention to detail and high quality fabrics that its garments are manufactured with.

Its premier formal wear collection was launched at Odel Alexandra Place outlet by Softlogic Holdings and Odel Chairman Ashok Pathirage along with EKKO Founder and Creative Director Lalantha Watudura.

With a promise to deliver premium quality products, EKKO aims to supply garments that offer the best value for money.

"We introduced the EKKO formal shirts collection for all formal shirt-wear-loving customers. The fabrics are from world-renowned textile mills and made of high-end fine combed cotton. Our products are consistent, high quality and priced to be the best value for money. We introduced the Slim Fit collection first, which will be followed by the Regular Fit collection before December this year," Watudura told Daily FT.

He added: "The launch of EKKO formal shirts exclusively for Odel group is because it is the premier fashion and lifestyle department store in the country, which has made a long-term commitment with us to carry the brand in all its premium stores and the premium stores being built in the near future, which is in line with our ongoing efforts of exporting EKKO to international markets as well."The brand is the brainchild of Lalantha Watudura who has three decades of experience in the industry. EL Holdings (ELH) which is the mother company of EKKO was formed in the year 2001 and is an internationally trusted global apparel sourcing partner. ELH has a supply chain that is spread across two continents, South Asia and Africa.

Odel, the largest premier fashion and lifestyle department store chain in the country, hosts a number of internationally acclaimed fashion and acclaimed fashion and lifestyle brands along with a unique selection of home-grown classics.

The Odel men's section hosts a wide range of apparel and accessories handpicked to curate that perfect look for any occasion. Committed to serving its clientele with the latest in fashion and best in quality, the brand ethos of Odel complements the vision of EKKO premier formal shirts.
-Pix by Lasantha Kumara