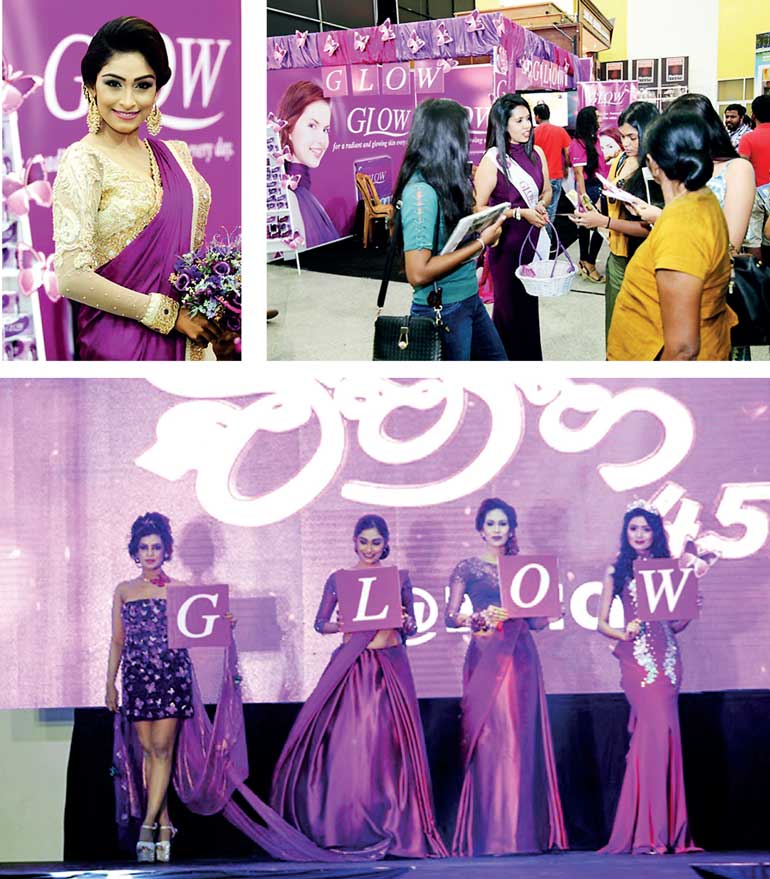 The one thing that all brides want on their big day is to look their best, and that means having flawless, radiant and glowing skin. Experts say it is essential to feed your skin in order to get a healthy complexion and with Glow, the complete skin care nutrient brand in the Sri Lanka, brides can look radiant on their special day.

Glow delivers a sustainable change to the look, feel, and composition of your skin. It is made with the perfect blend of natural ingredients such as marine protein, hydrolyzed collagen, horsetail extracts, pine bark, green tea, tomato, D-salina and grape seeds, Vitamins C and E and lemon bioflavonoids to give skin a more youthful glow and radiance.

Glow has a scientifically proven efficacy and safety standard. It ensures glowing, radiant, young and smooth skin, which is even in tone. It also moisturises the skin, protecting it from harmful substances and prevents premature ageing. Glow, the complete skin care nutrient is simply powerful as it adds essential nutrients and antioxidants that can make a lifelong difference to one's complexion and the health of your skin.

Glow stands for "beauty from within" and has contributed to the beauty of women in Sri Lanka and across the globe for years. It is recommended as the ideal beauty partner for every bride, as it plays an integral role in improving the color, complexion, brightness, softness and smoothness of the skin, which makes a bride look more radiant and glowing on the most significant day in her life.

Glow further reinforced this message as its came forward as one of the sponsors for one of Sri Lanka's glamorous wedding show 'Vivaha' that was recently held at the BMICH in Colombo. At the event Glow portrayed its brand through an elegant fashion show that mesmerised the audience through a combination of sophisticated designer wear and skin that was simply amazing, bringing out the natural beauty of women.

Glow is manufactured by Mega Lifesciences, a world-class producer of neutraceutical supplements, and can be purchased from pharmacies and supermarkets Island-wide. Glow is imported and distributed in Sri Lanka by A Baur & Company Ltd., which is one of the most reputed companies in Sri Lanka.