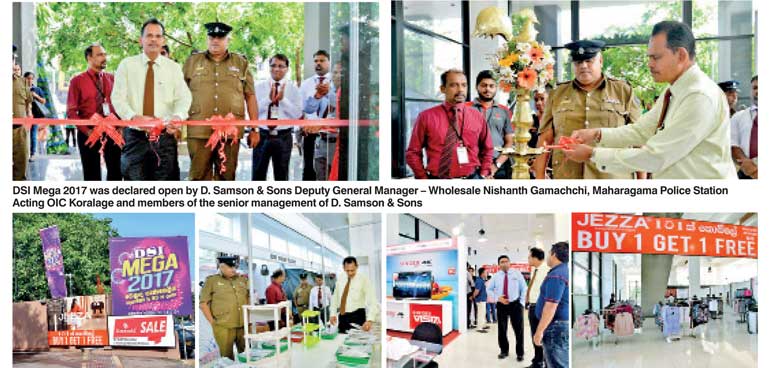 The ultimate shopping festival, DSI Mega 2017, was declared open on 16 December at the head office complex of D. Samson and Sons Ltd., at No. 257, High Level Road, Nawinna, Maharagama.

The shopping festival offers something for everyone in the spirit of Christmas and the impending New Year.

Organised for the third time, DSI Mega 2017 was declared open by D. Samson & Sons Deputy General Manager – Wholesale Nishanth Gamachchi, Koralage, Maharagama Police Station Acting OIC Koralage and members of the senior management of D. Samson & Sons. The festival is open to the public, free of charge.