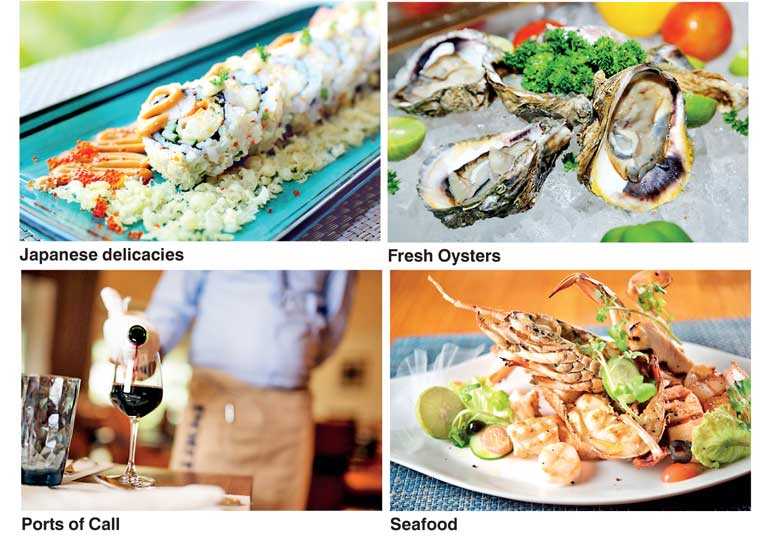 Every child has an idol, be it a favourite sports star, a singer or a super hero. But it's not until you get a little older that you realise your hero has been there all along
On Mother's Day we have an opportunity to thank every mom for all that they have done for us. Being a full-time mum can be stressful as it is rewarding, which is why the Taj Samudra Colombo has created an exclusive brunch for all mothers on Sunday, 13 May in the form of a gourmet meal at the Ports of Call from 12:30 p.m. to 3:30 p.m.

To make this occasion extra special, the Taj Samudra, Colombo will surprise and delight all the moms by showcasing an extravagant array of dishes. The splendid array of dishes caters to all and sundry and each and every one's unique taste as the tantalising spread includes an array of seafood counters, Japanese delicacies, cheeses, The Deli with salami and smoked lamb, International Breads and Bakeries, Far Eastern corner, Carveries, Special Pasta station, Signature Chocolates and the mouth-watering desserts.

The fascination with each countries authentic dishes prompted the chef to conjure favourites such as from the seafood counter fresh oysters, steamed lagoon prawns, dressed mussels with mango, marinated calamari, house smoked fish, Norwegian salmon and much more. The Deli will include chicken liver pate, black pork pate, pork salami, lamb salami along with exclusive cheeses will be offered to all guests during the brunch.

Hot soups like cream of carrot and pumpkin soup and a hearty vegetable and prawn soup, from the mains seafood, slow cooked beef, chicken, lamb biryani, chicken butter masala, Vietnamese street noodles, grilled lobster, Thai BBQ Chicken legs, Sri Lankan tempered fried rice, while the Japanese corner will offer Nigiri, maki, sushi and sashimi at the Ports of Call.

With over 25 varieties, the desserts are simply divine! The tempting delicacies are specially for all the moms who crave sweet things. A special assortment of homemade chocolates and pralines are available for the chocolate lovers.