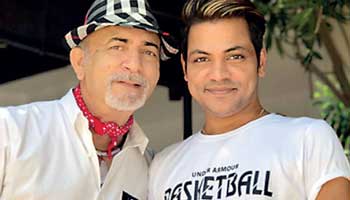 Master stylist and hair wizard Gerald Solomons has expanded his range of services vis a vis brides so that he can make them look even more magical on their very special day. Chagall which has established itself as Sri Lanka's most elite and fashionable salon, while Gerald himself has clients from all over the world jetting down, just so that he could style their hair, not only makes his brides look special on their all important day, but makes each bride look unique as well!

Chagall offers a total Bridal Package which includes manicure, pedicure, hair, makeup, styling, dressing, etc.

Having established himself and Chagall as the hairdresser/stylist and salon of the elite, Gerald's doors are open to anyone who wants to look good.

Here we feature a range of bridal looks created by Gerald and his talented team with make up by Priyantha, all for that very special day in your life.

A firm believer in doing things 'his way' he constantly advises clients to 'step out of the box' they are in and reinvent themselves and he is always right in his advice, be it hair, makeup or clothes.