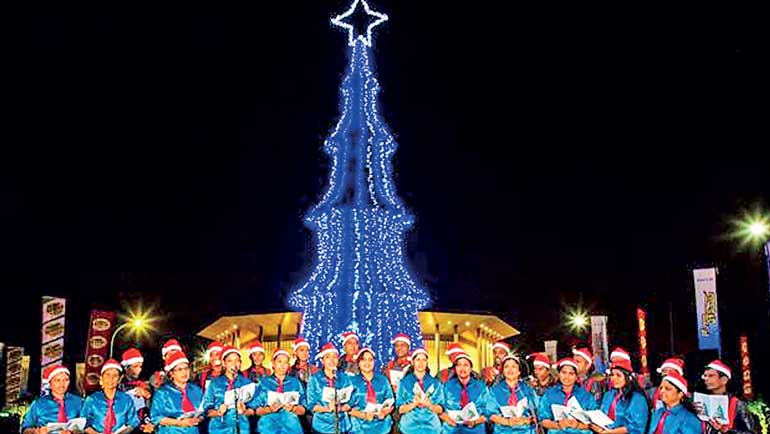 The iconic BMICH celebrated Christmas festivities with its staff choir presenting 'a night of carols' at the Exhibition Centre during the Colombo Shopping Festival on Christmas Eve.

A significant feature of the staff choir was that it consisted of staff members from all religious denominations who voluntarily and enthusiastically participated capturing the spirit of the holiday season with much loved musical classics that kindled nostalgic memories.

The one hour performance made the iconic venue sparkle with seasonal cheer on Christmas Eve reverberating with the music of Christmas carols and seasonal favourites. Visitors too joined in the singing of carols.