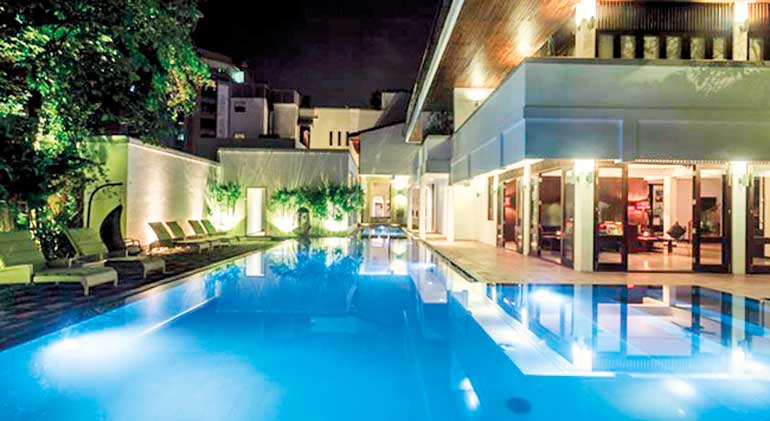 A day for love and expression, Valentine's Day celebrates and exemplifies a mixture of elements that have reached that perfect blend. This Valentine's Day, Colombo Courtyard would like to remind you of this blend, by creating an ambiance for you like no other.

Set beside their candle lit pool, at candle lit tables under trees laced with fairy lights – you can immerse yourself in a world where nothing else matters but your partner. A bottle of fine wine will be provided to your table, keeping you company while you go through five perfectly created courses, with flavours working harmoniously well together. In the background, a violin and guitar will provide you with melodies to set the mood and to fill those gaps where nothing needs to be said, yet feelings over pour by just being in the moment.

The fact that the guitarist and the violinist happen to be a happily wedded couple themselves, is a happy coincidence that adds to the event being surrounded by love and elements working in union. In the most simplest of phrases: they have the perfect setting, for a perfect night.

A five-course celebration of love is priced at Rs. 10,000 per couple, inclusive of all taxes and will take place at Colombo Courtyard's Amber Poolside, starting 7 p.m. onwards. For more details you can visit their Facebook page https://www.facebook.com/colombocourtyard/ or their website, www.colombocourtyard.com, where a menu is also available for your perusal.