As a latest addition to the number of hotels in Kandy, solely managed by Thailand-based ONYX Hospitality, OZO Kandy is getting ready to celebrate their very first Christmas in style, with a line-up of well-planned events.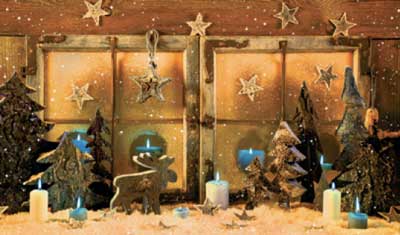 The hotel will welcome the season with an annual CSR Christmas program – 'Dream Come True'. It will set up a wish tree at the lobby for less privileged kids sharing and writing down their wish list on greeting cards. Guests and team members will get the chance to sponsor kids, whilst the OZO team will go one step further by adding a day to spend with kids providing them lunch, having Santa Claus as a special guest and creating other treats.

On 21 and 22 December, already high in spirit, catch the sounds of Christmas carols at the Lobby Lounge as sang by the well-known choir of Hillwood College to join the festive merriments at the hotel.

The grand celebrations begin with the Christmas Eve dinner served at EAT, a scrumptious international buffer dinner to fulfil the cravings of guests, at only Rs. 5,900 nett per person.

With a guaranteed family time on Friday with a Christmas Day Brunch, why not start your celebrations as early as 10:30 a.m.? This will be the ideal way to celebrate Christmas with your family and friends.

In addition to lunches and dinners, OZO Kandy is ready to receive takeaway orders of Christmas cakes and Christmas turkeys, especially for the ones who celebrate Christmas at home. Orders can be placed from 15 December by calling 081 2030700.

Hurry and call the hotel to get more information about this wonderful Christmas offers through the season.